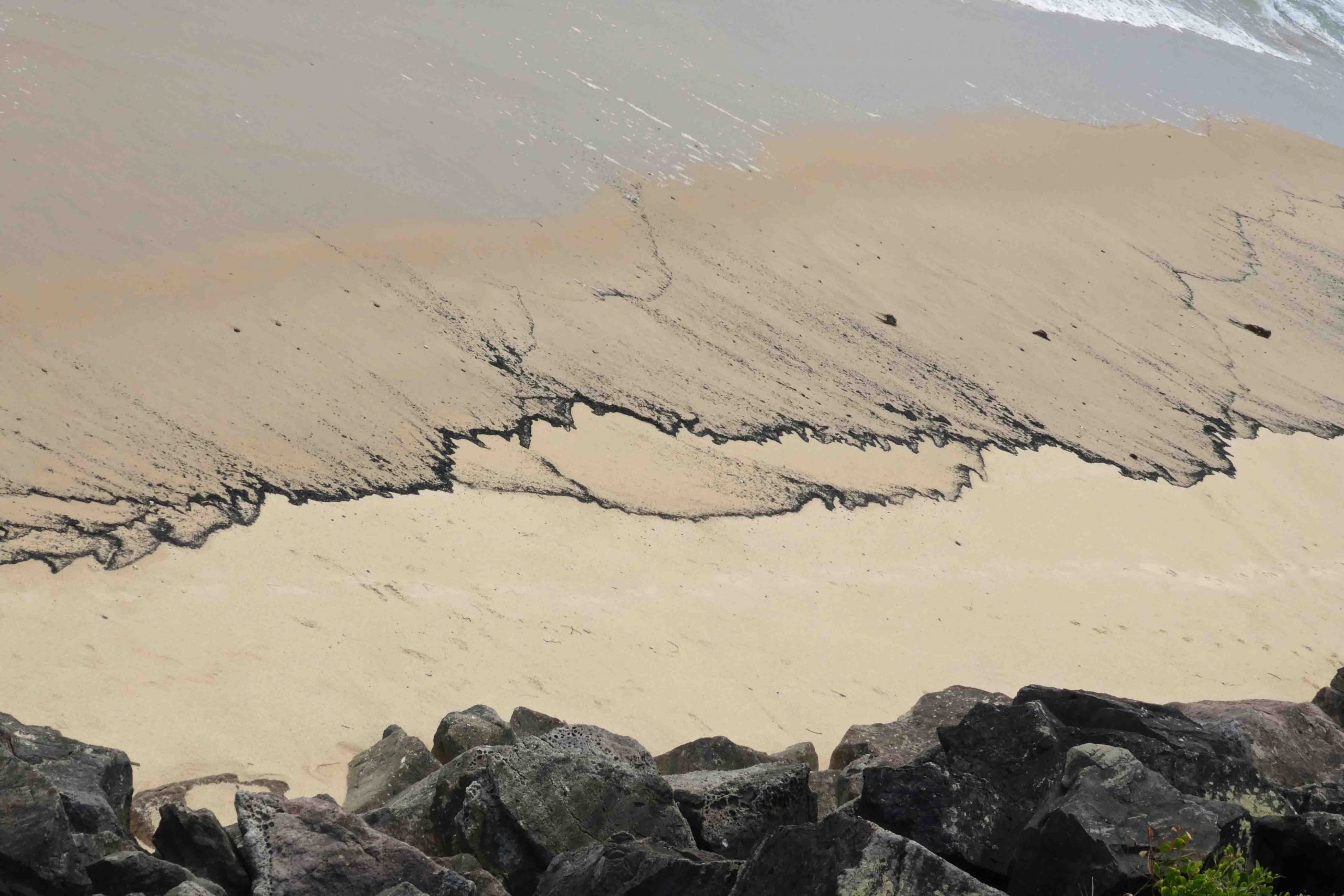 December 2019: A beach along the extraordinary boardwalk on the Bellinger and Kalang Rivers estuary at Urunga New South Wales. The black tide line is ash from more than 50 bush fires raging inland. Six people have died and almost 700 homes have been consumed by the flames so far. Tragic.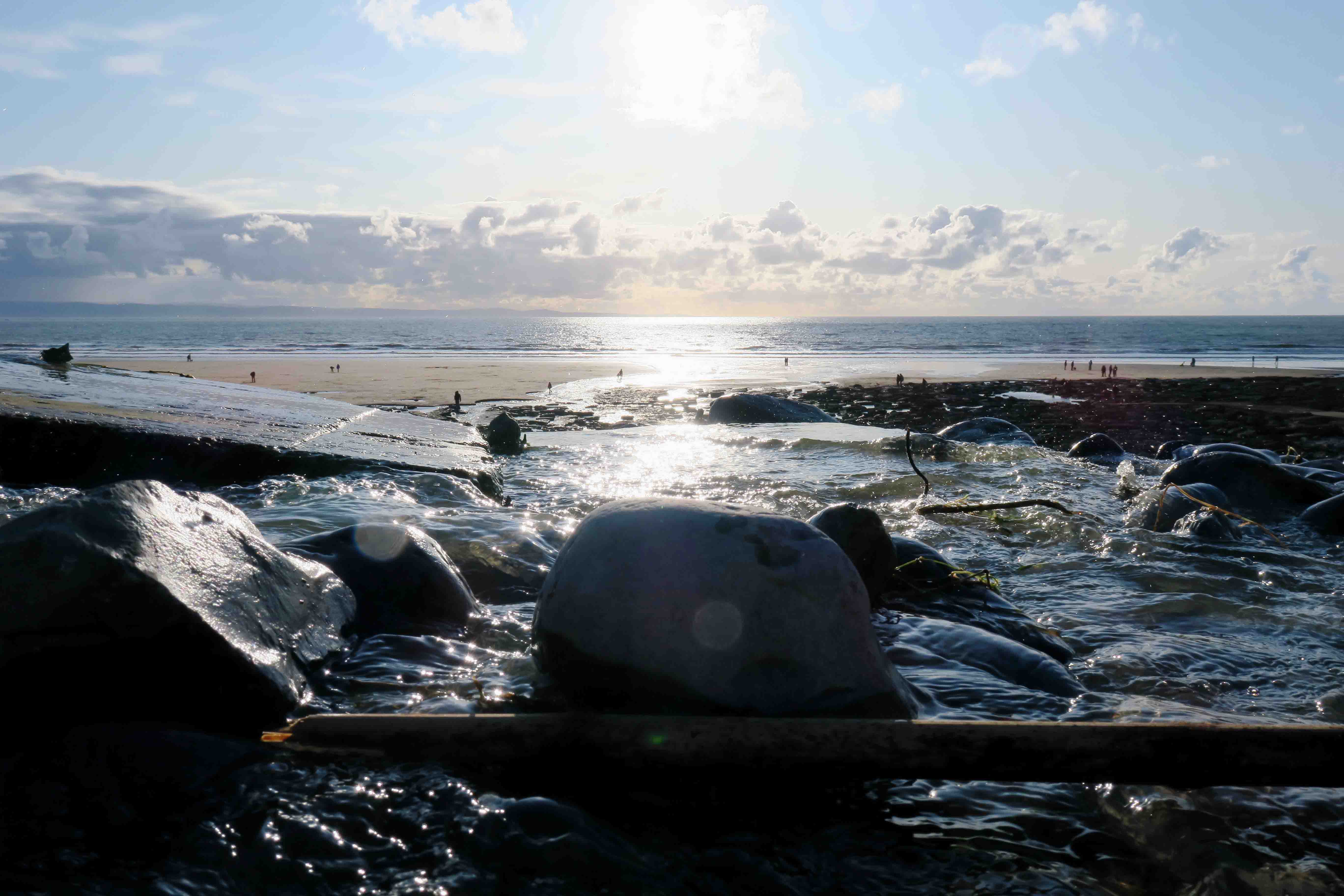 November 2019: Where the river meets the sea and the sun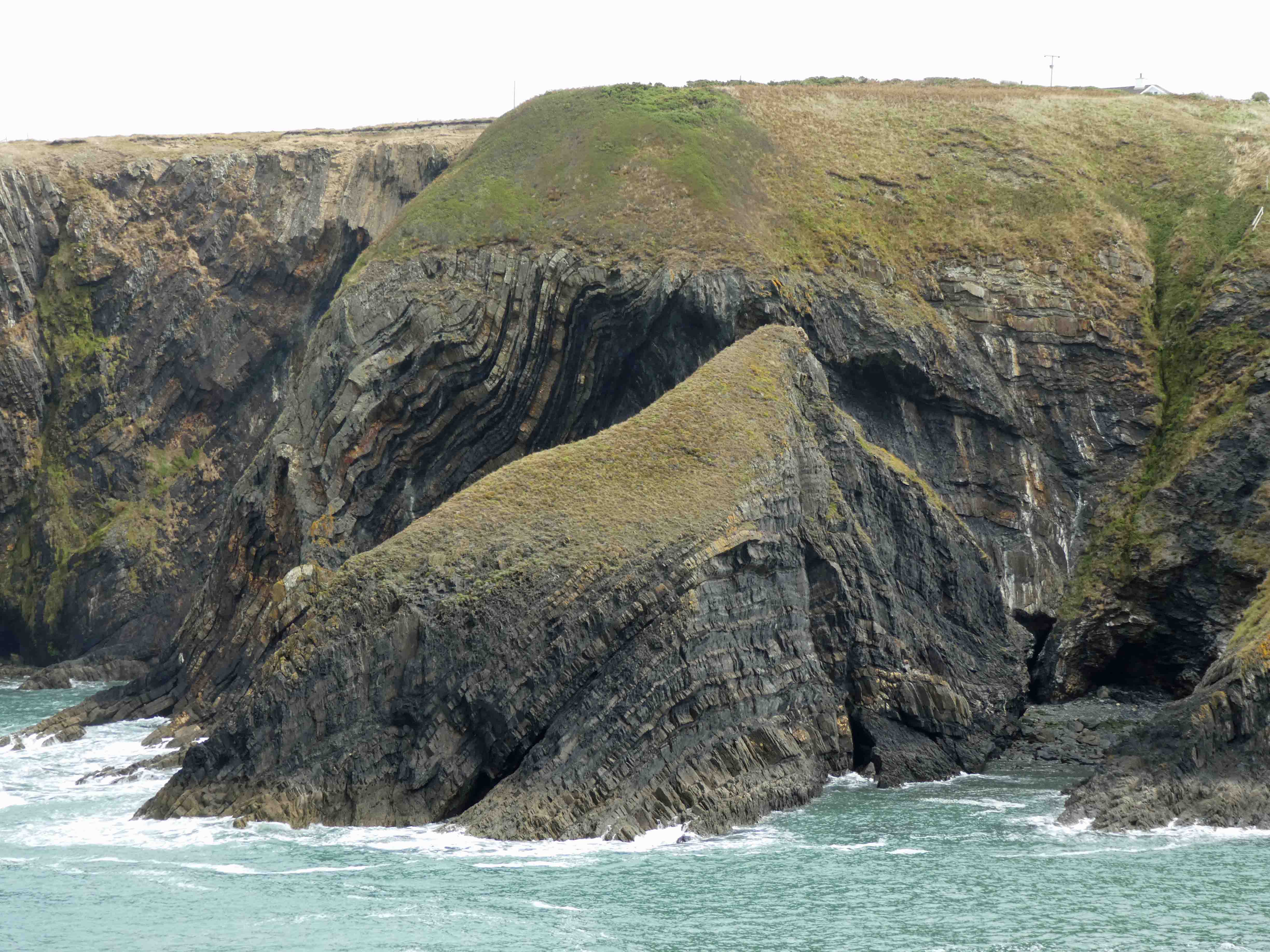 October 2019: Folds of rock, Ceibwr Bay, Ceredigion, West Wales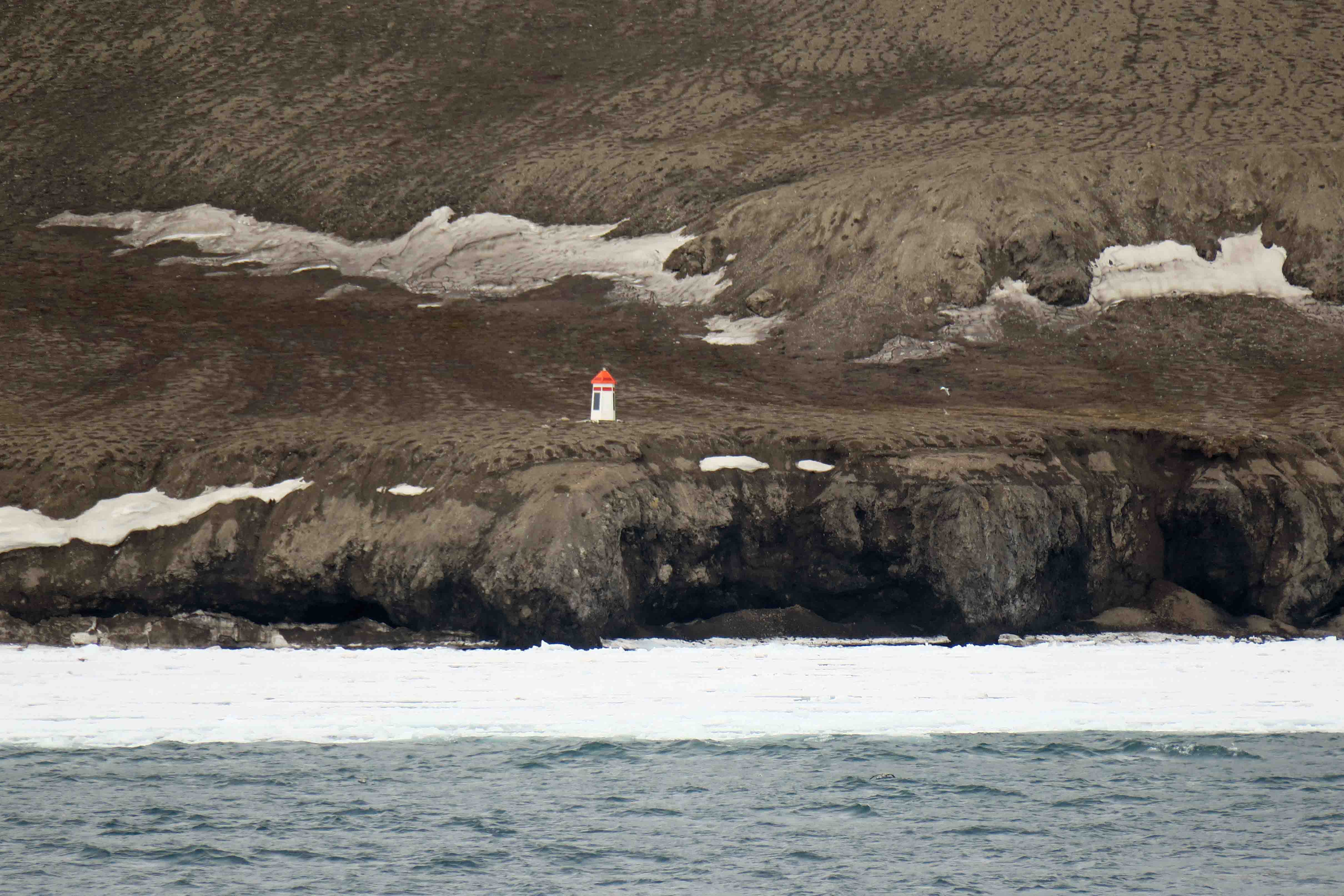 September 2019: Is this the lonliest lighthouse in the world? Cap Rudmoseepynton, Billefjorden, West coast of Svalbard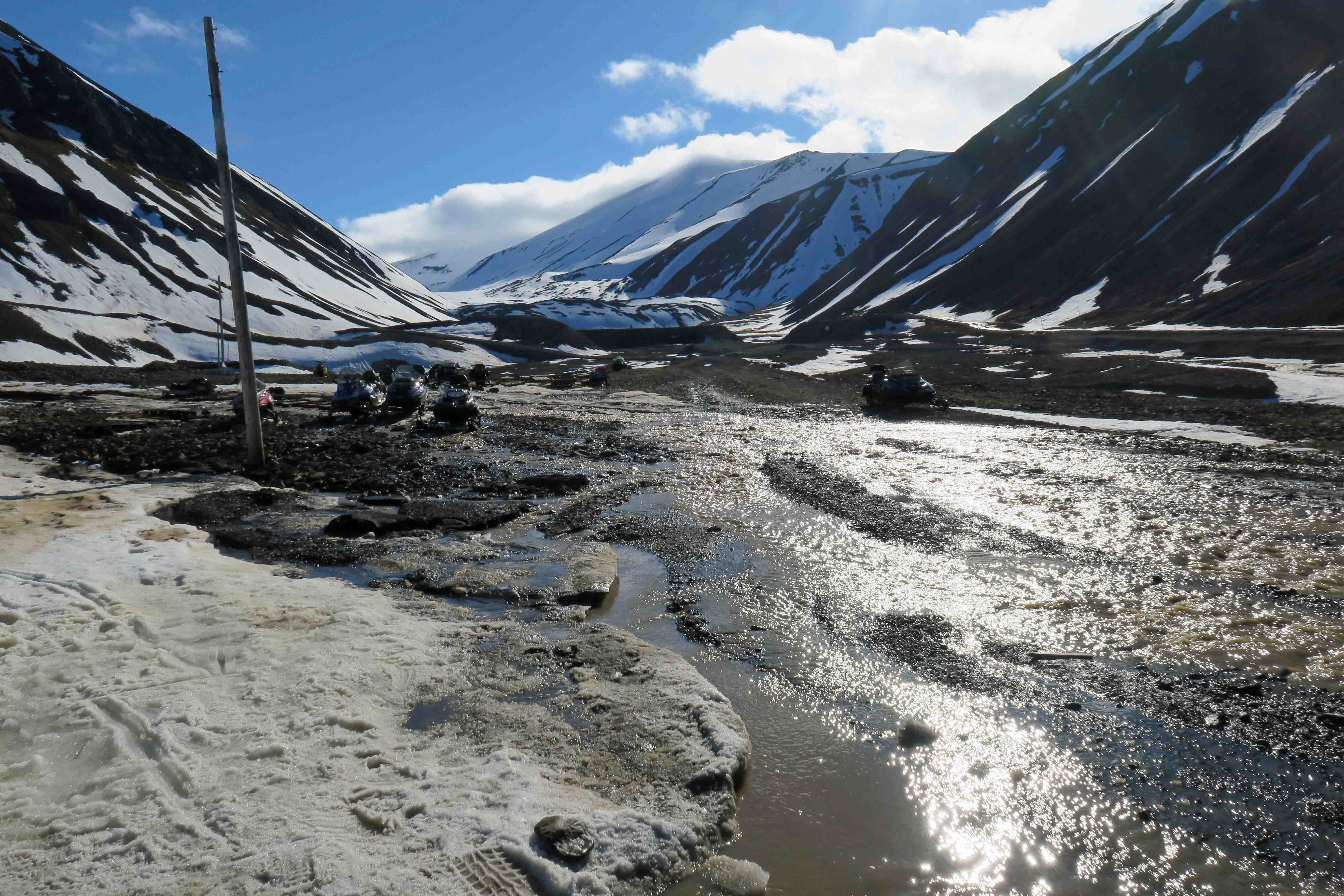 August 2019:Longyearbyen, Spitsbergen: where the road out of town ends, about a mile after it starts.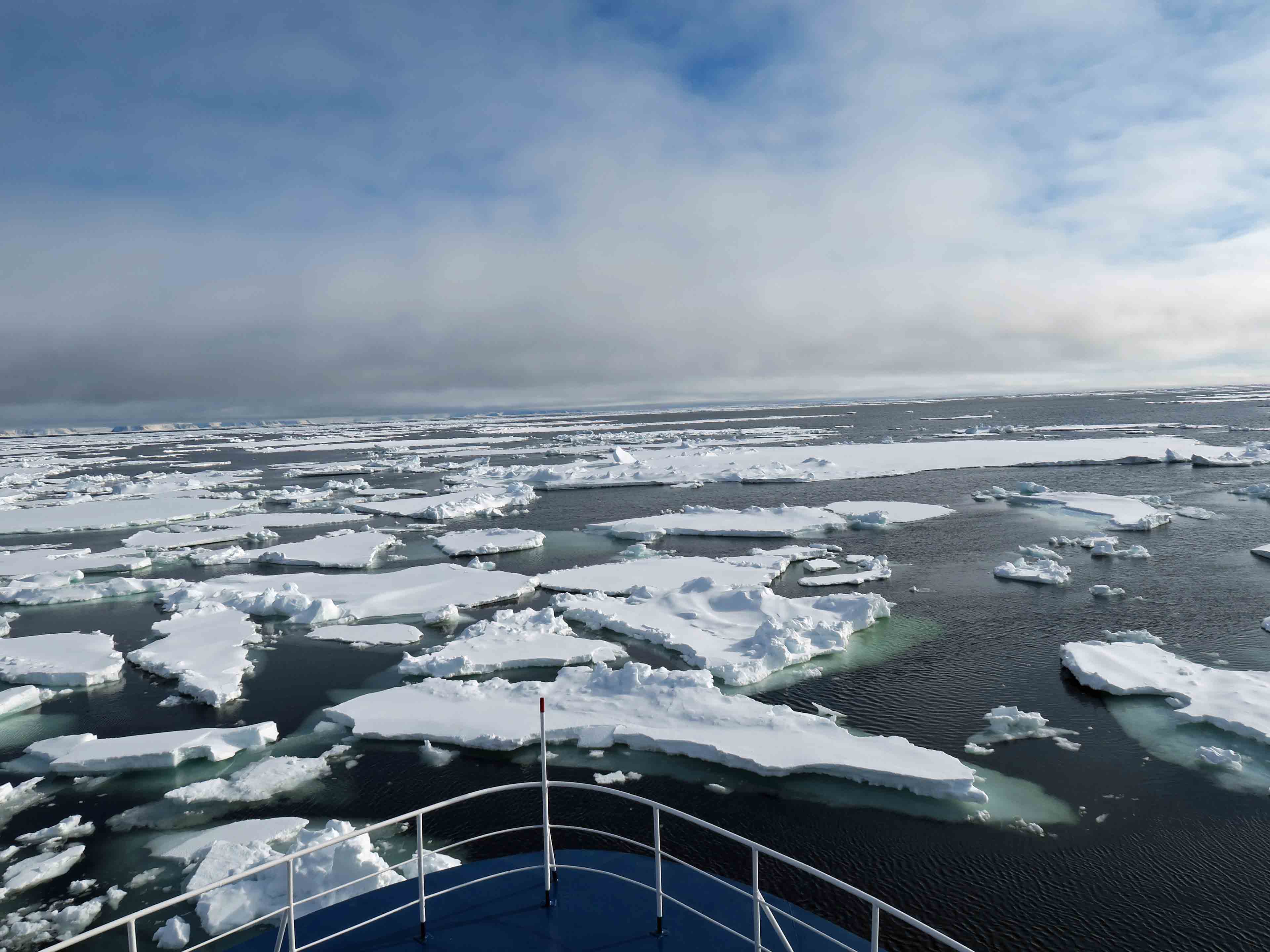 July 2019: In pack ice, on board the Ocean Nova at 80 degrees North off the north west coast of Spitsbergen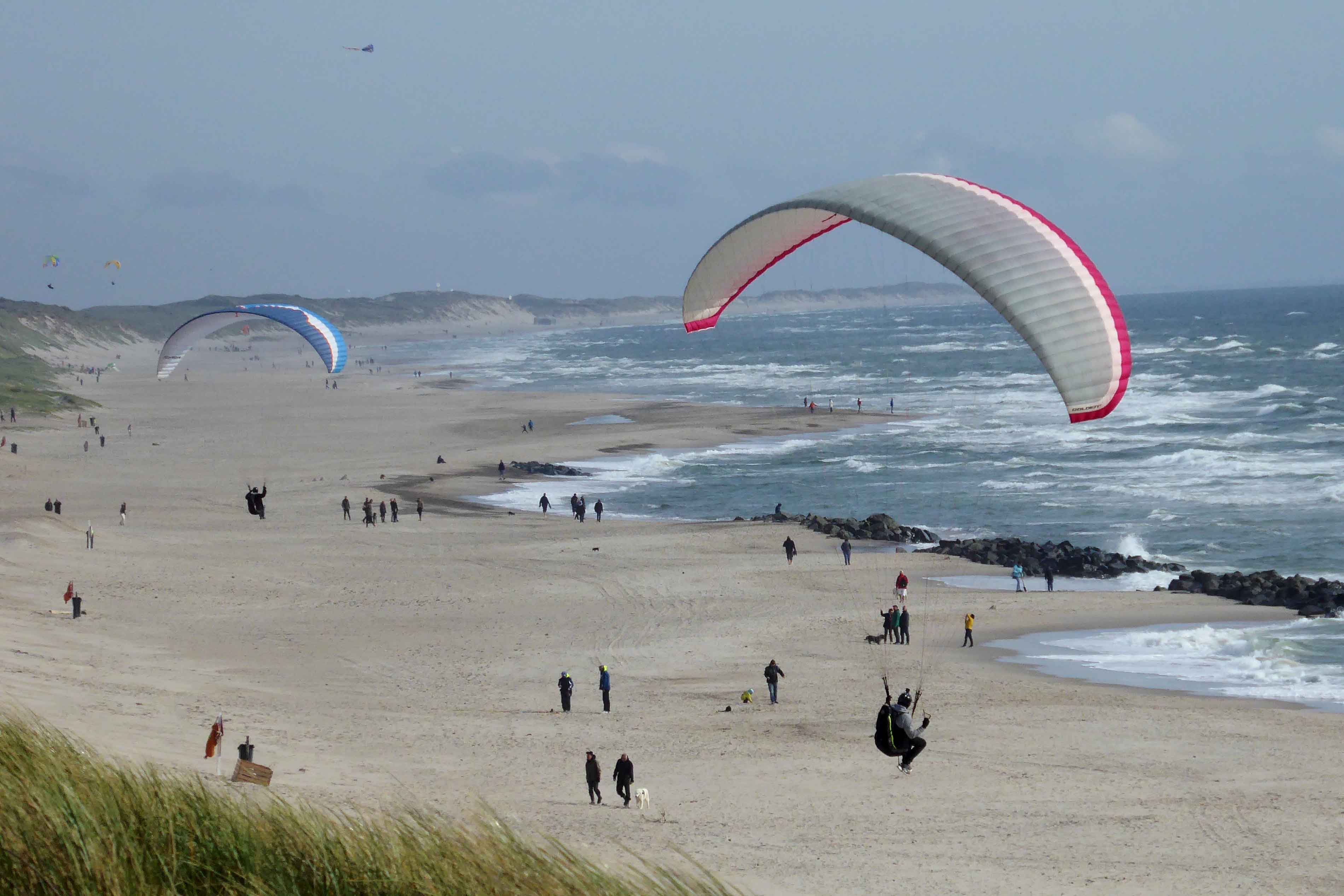 June 2019:Paragliding at Hvide Sande on the west coast of Denmark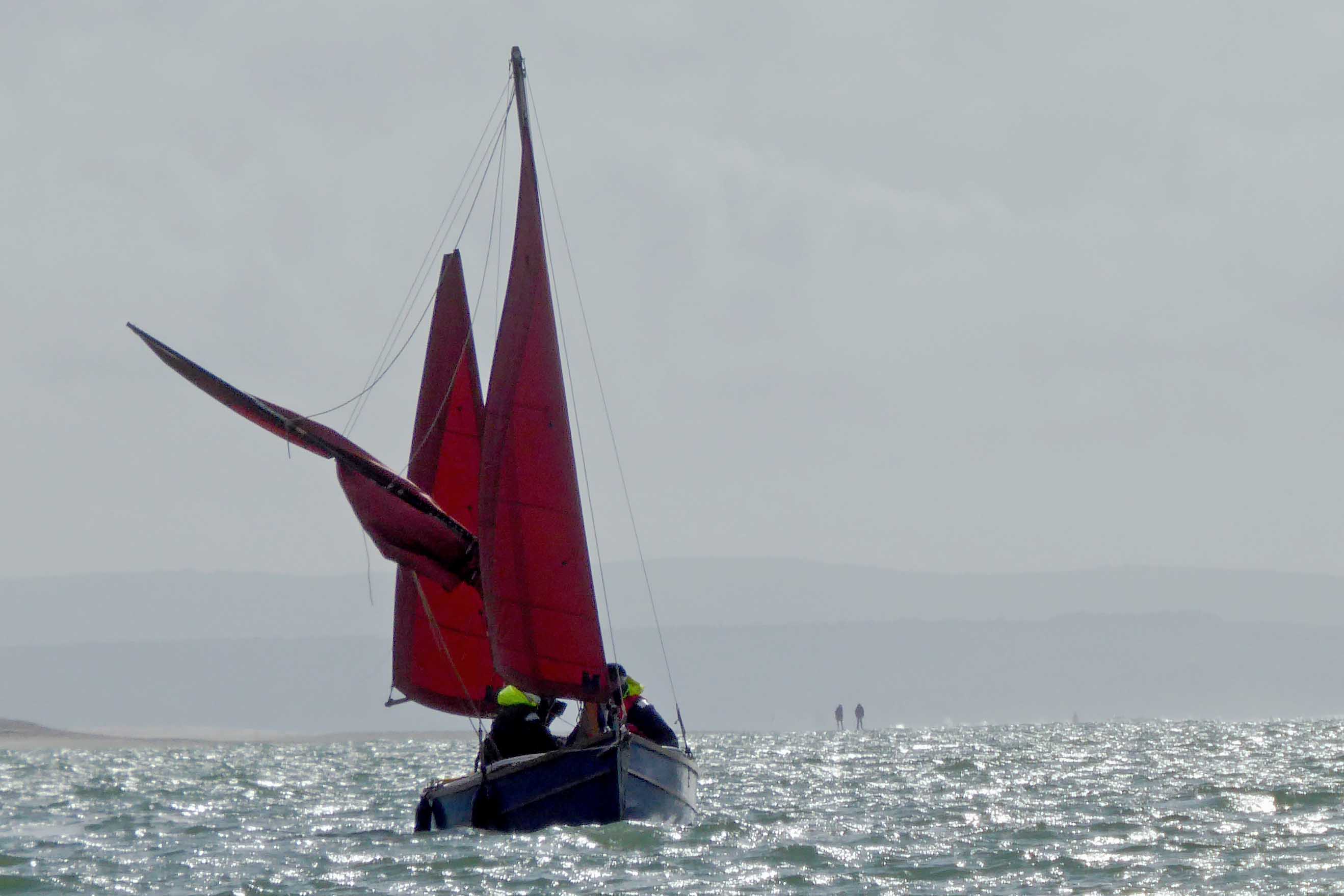 May 2019: The Bay Raider Nona Me under jib and mizzen in Chichester Harbour. Note two mysterious and spooky figures astern. (NO Photoshop at work!)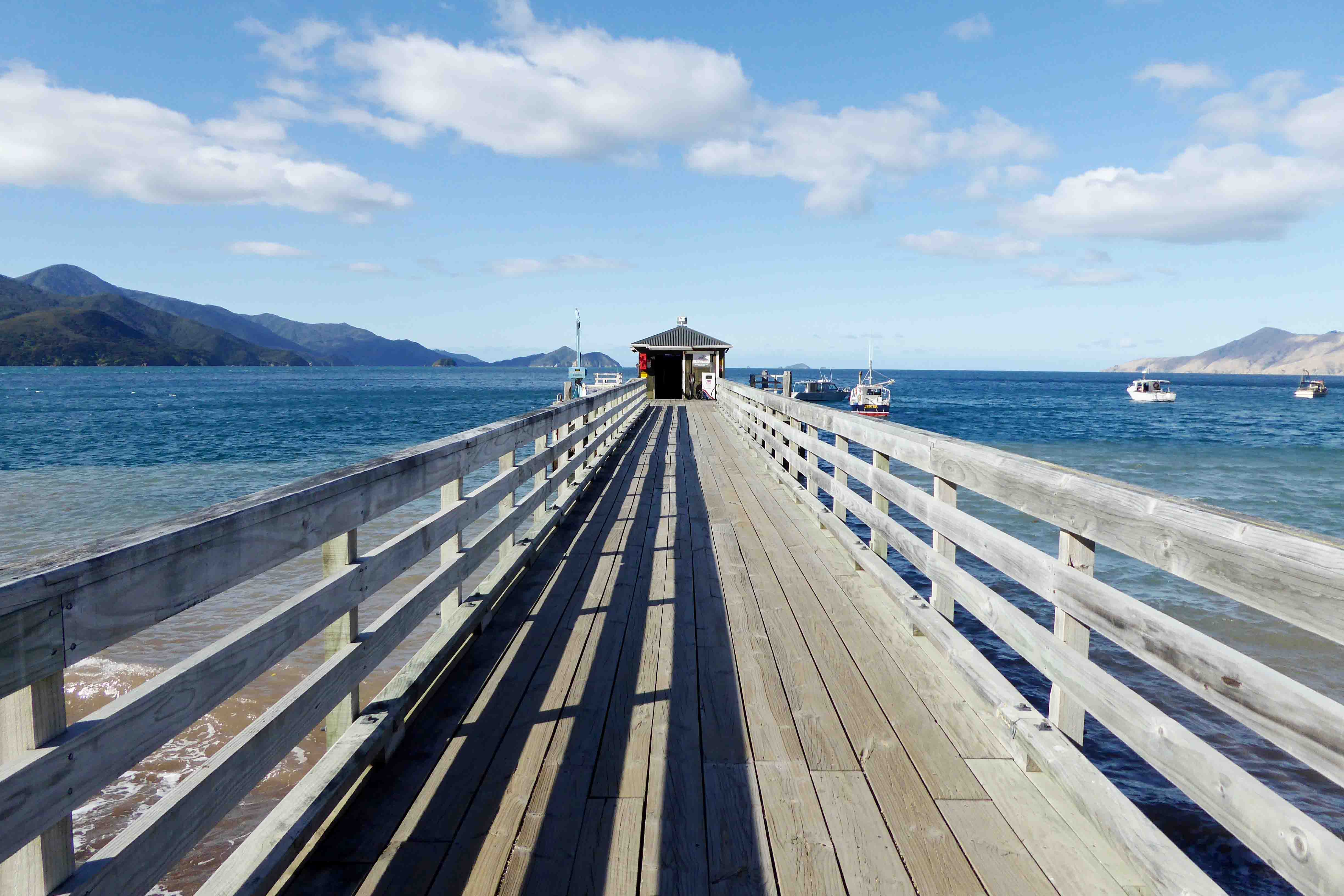 APRIL 2019: The wharf at French Pass, Golden Bay, South Island, New Zealand

March 2019: A kayak on Lake Benmore at the beginning of an overnight solo camping trip.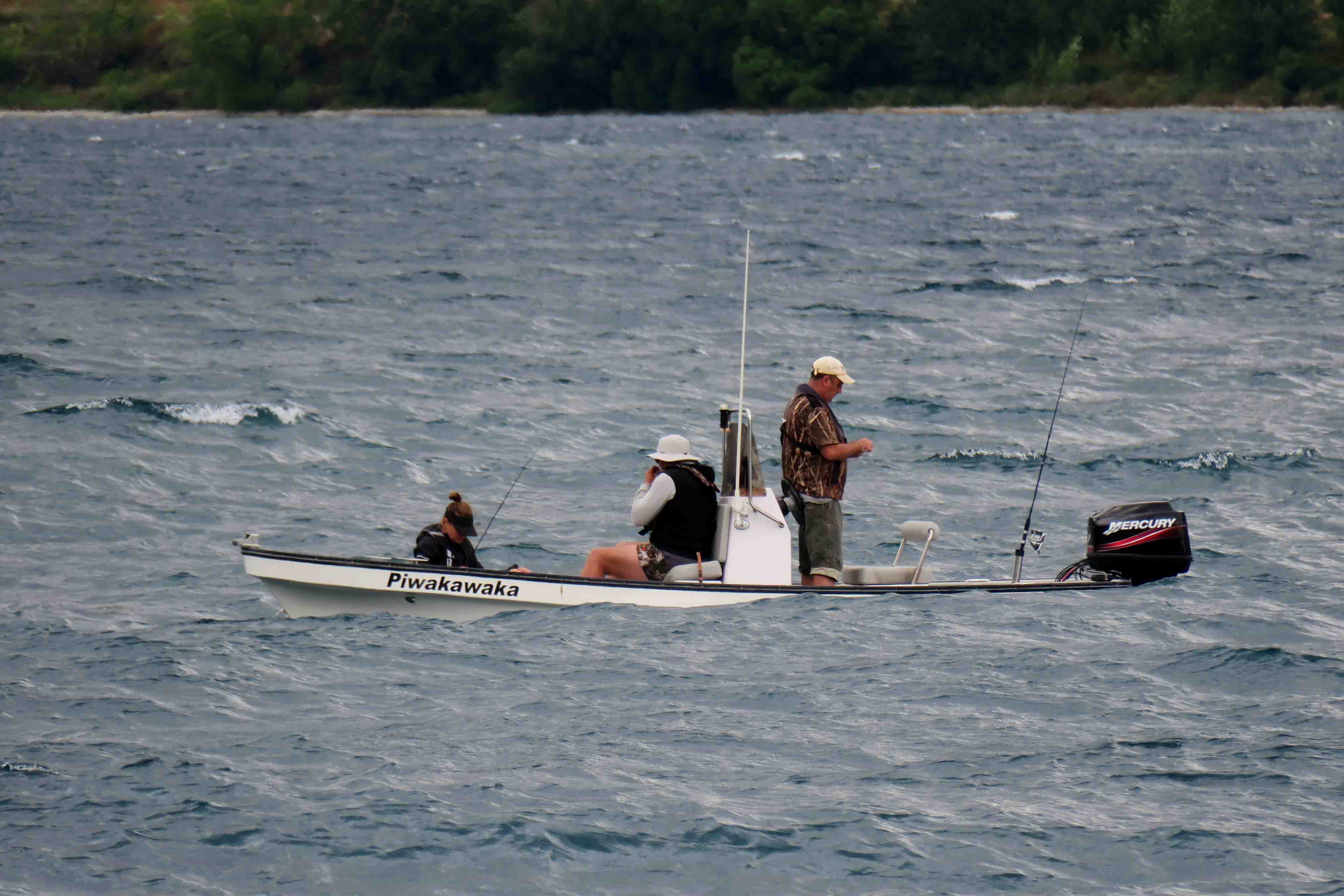 February 2019: Unconcerned fishermen on Lake Wakatipu, South Island, New Zealand
January 2019: A hike in the hills. The Tasman morraine (glacier covered in a layer of rock and debris) draining into Lake Tasman high in the Southern Alps, New Zealand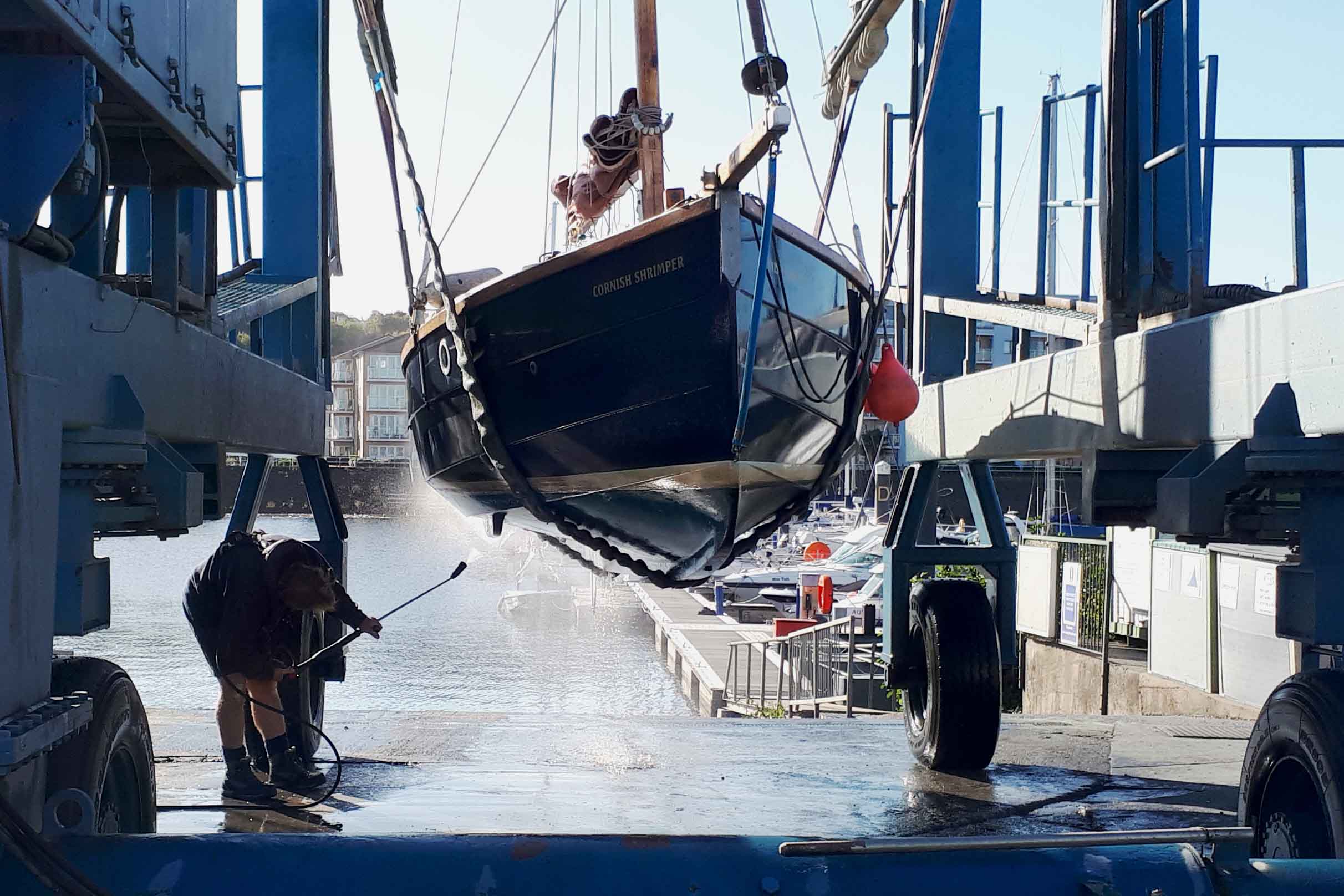 December 2018: Nutmeg gets her bottom washed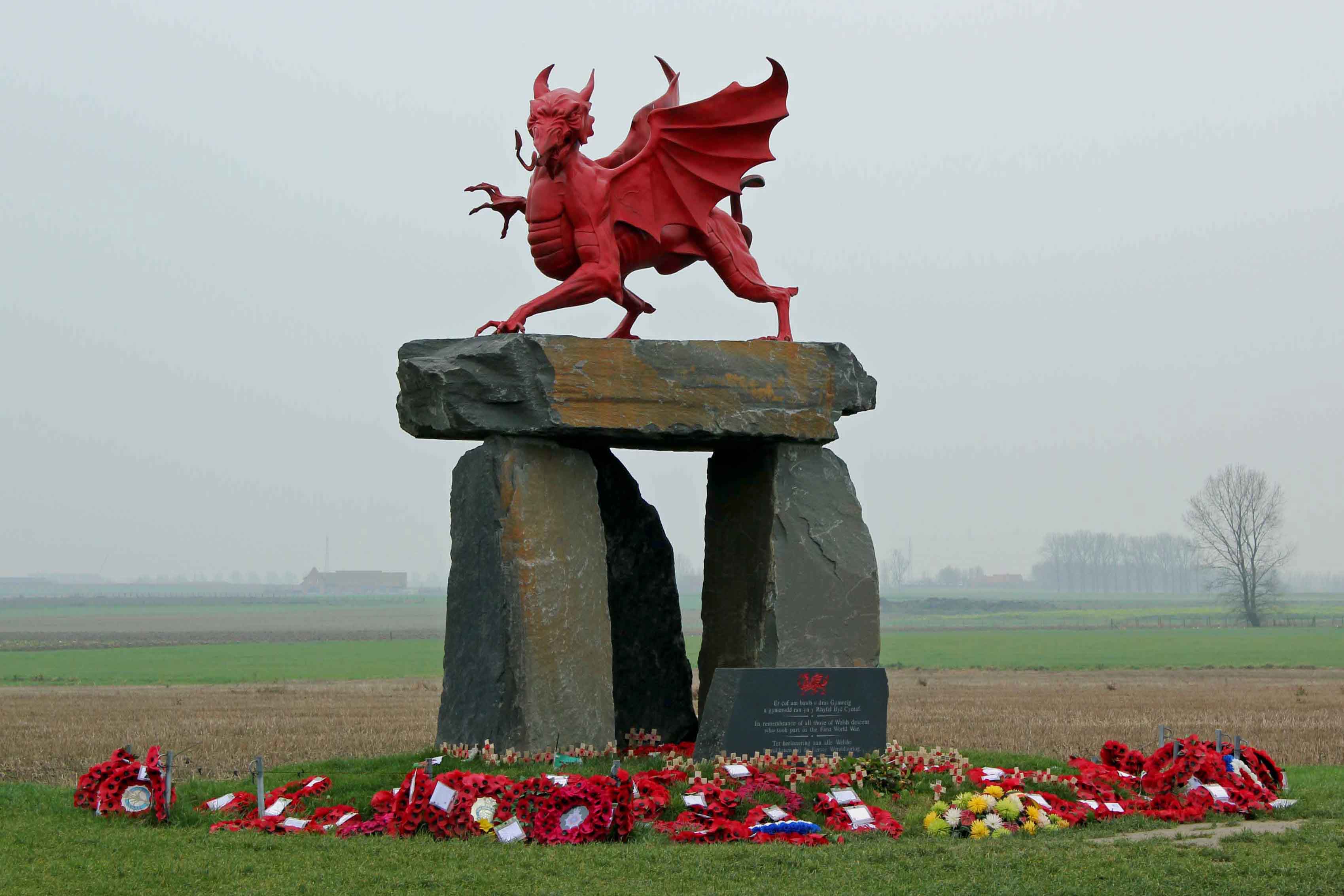 11 November 2018: As the centenary of the end of the Great War draws near, we remember those who fell in the cause of Freedom. The photo here is of the imposing Welsh Memorial at Pilkem Ridge in Belgium, but it serves to represent the men and women of all the nations of Britain and the Empire who fought and died on foreign soil, as well as those of their families left to suffer without them. Bless them all.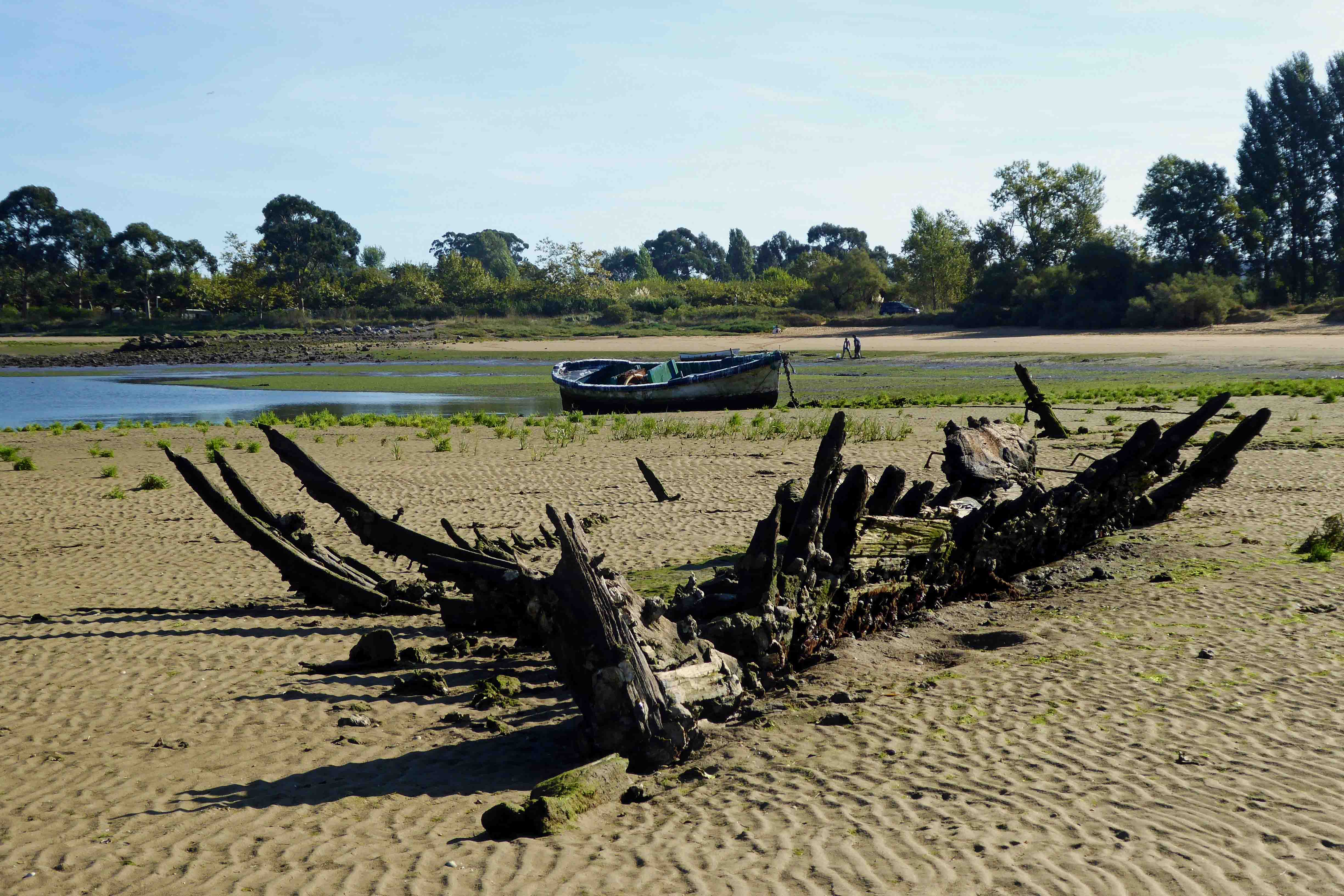 November 2018: Final resting place of a Spanish trader (Laredo, Northern Spain)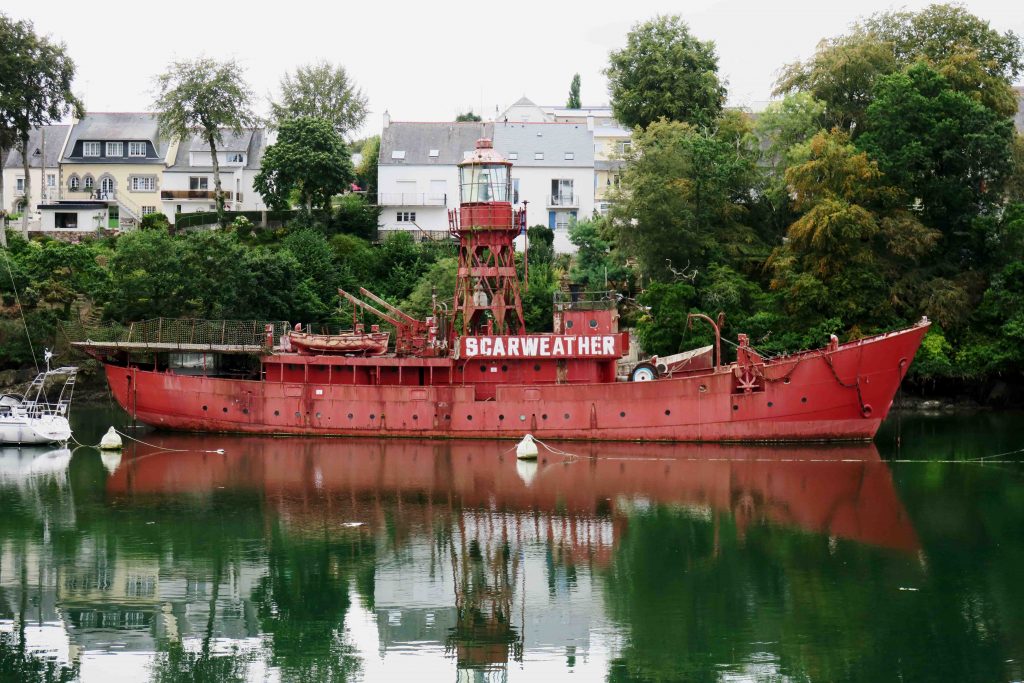 October 2018: The Sarweather Lightship, once of Swansea Bay, now moored in the river at Douardenez in Brittany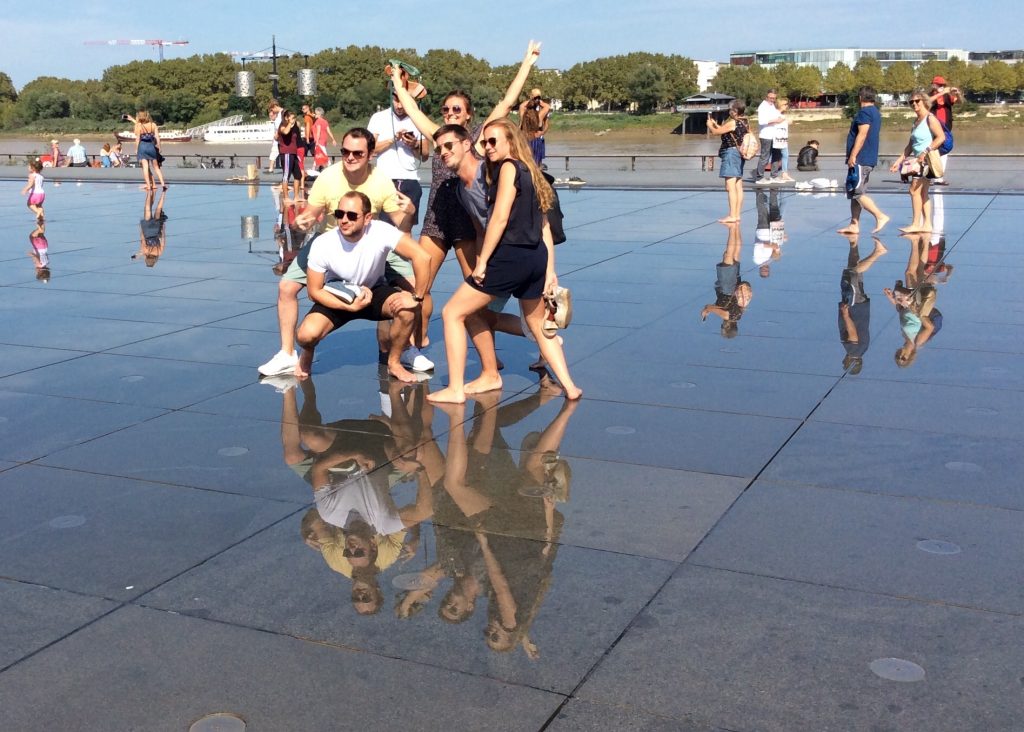 September 2018: Reflections of a 2cm deep lake in Bordeaux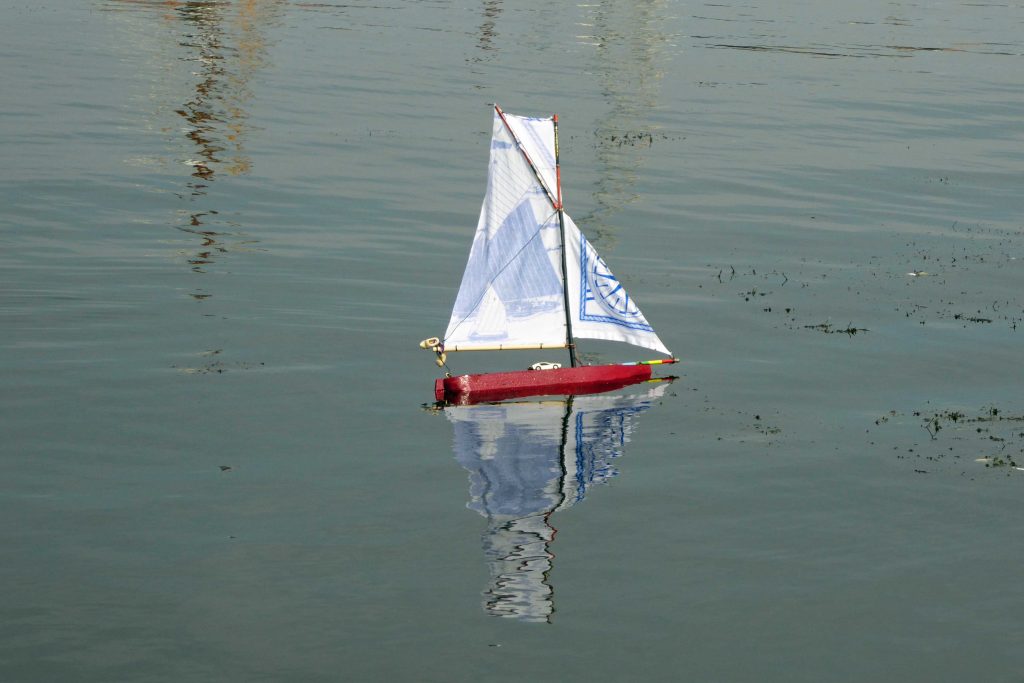 AUG 2018: Another Cardiff Bay Boat. Not quite a Volvo round the world racer but my competitive entry in the Cardiff Traditional Sail log boat race last month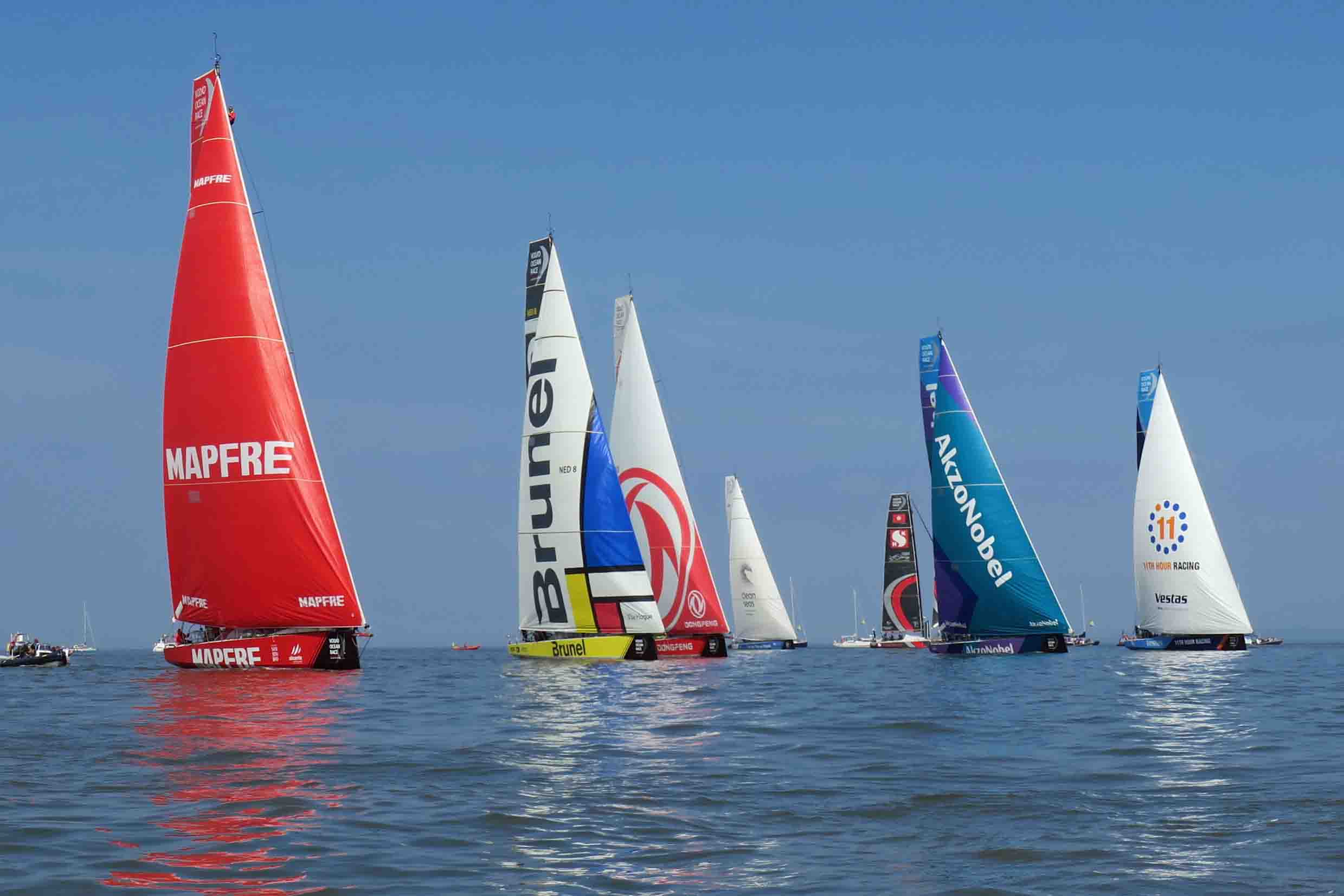 July 2018: Start of the Volvo Ocean Race penultimate leg from Cardiff – Gothenberg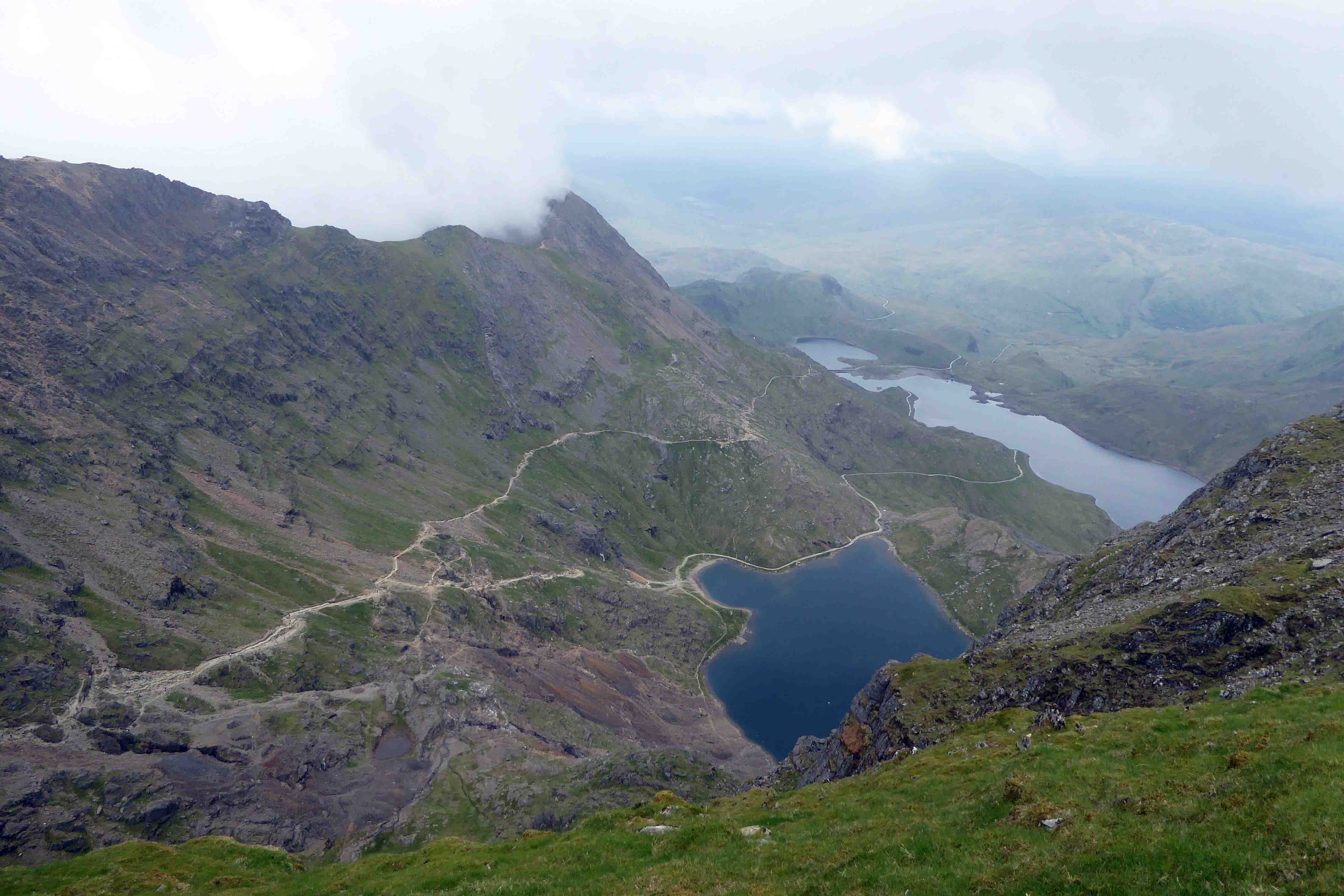 June 2018: Looking down from of Snowdon: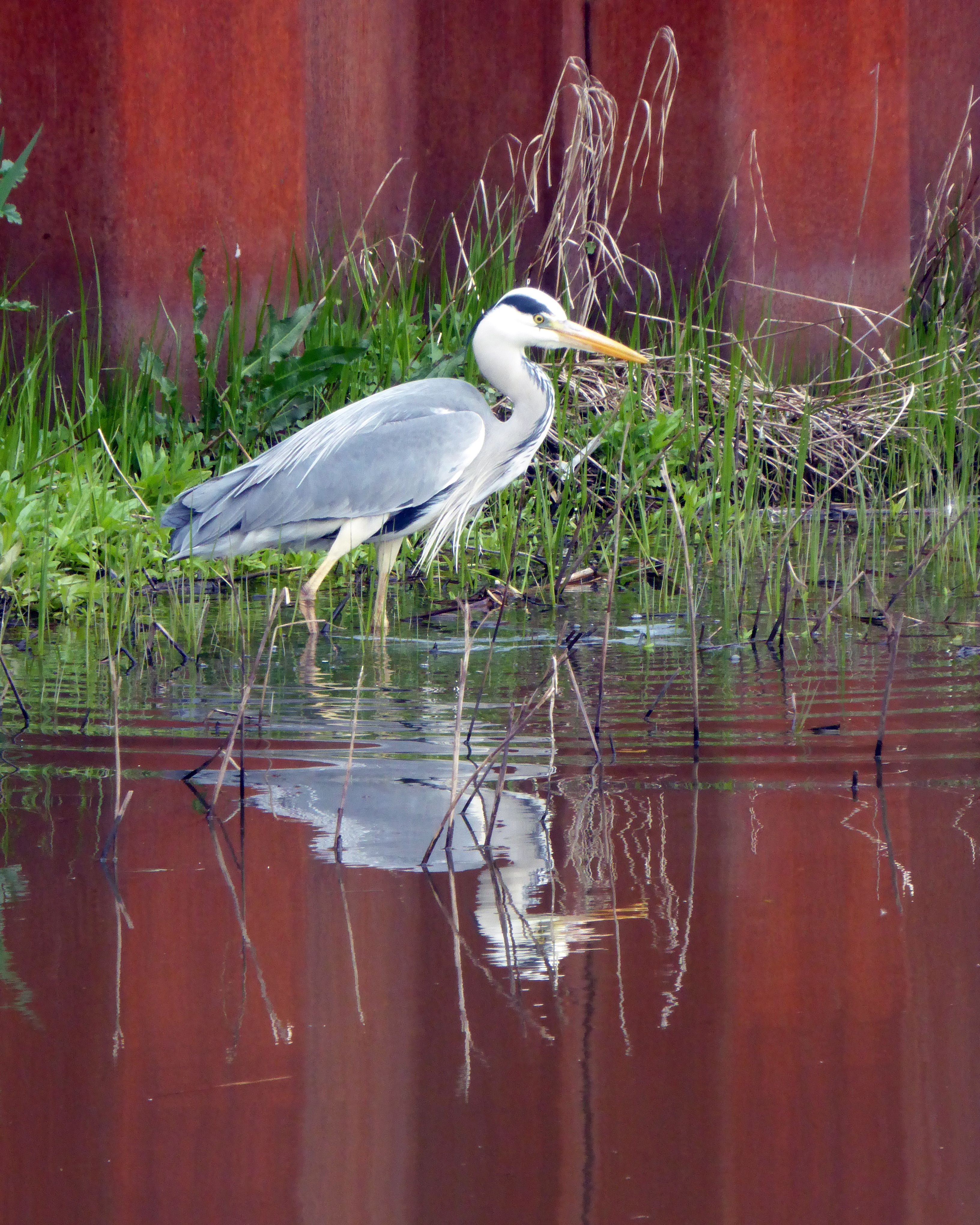 May 2018: A heron on watch at Cardiff Bay Yacht Club
---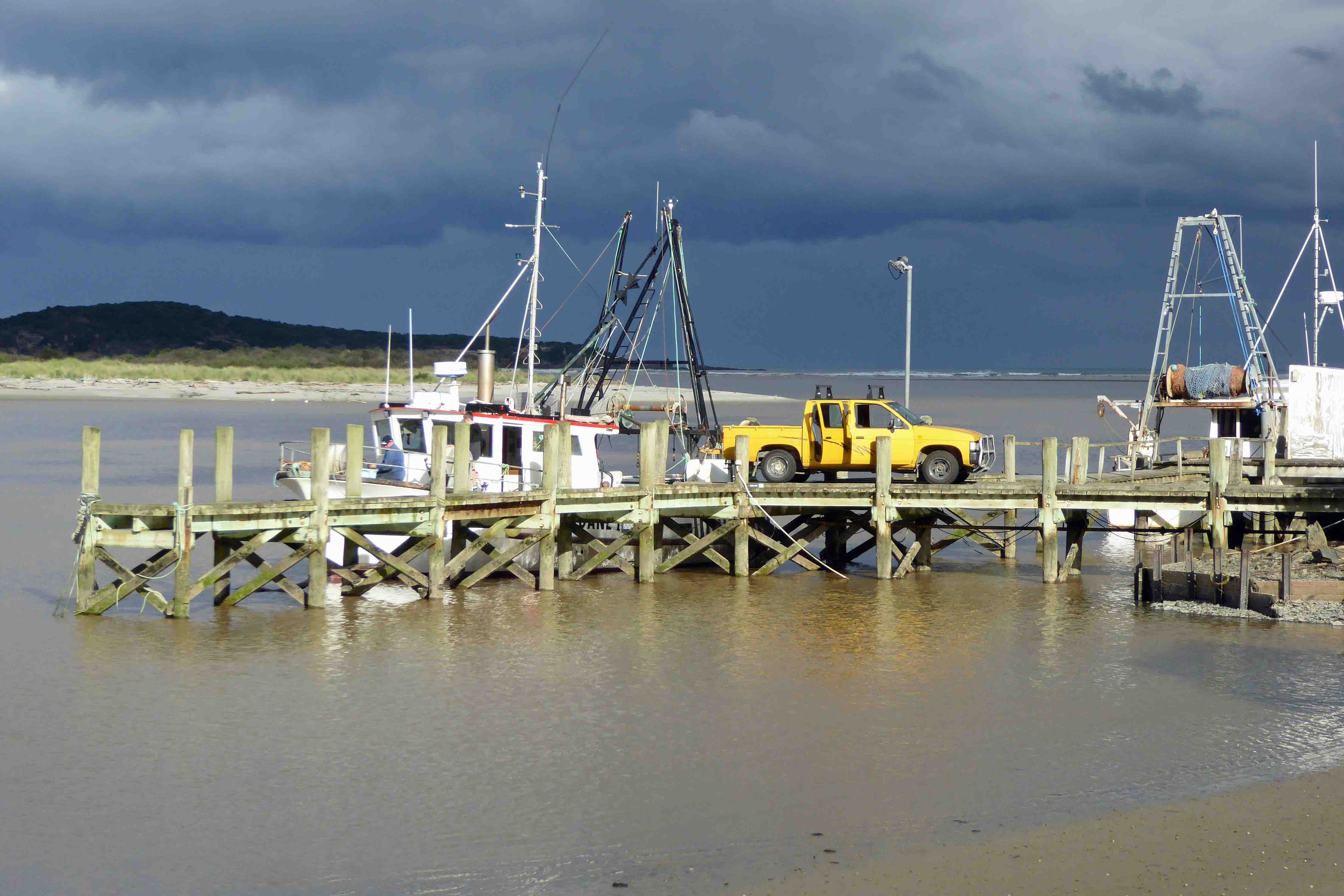 April 2018: Fisherman's Wharf south of Oamaru, South Island, New Zealand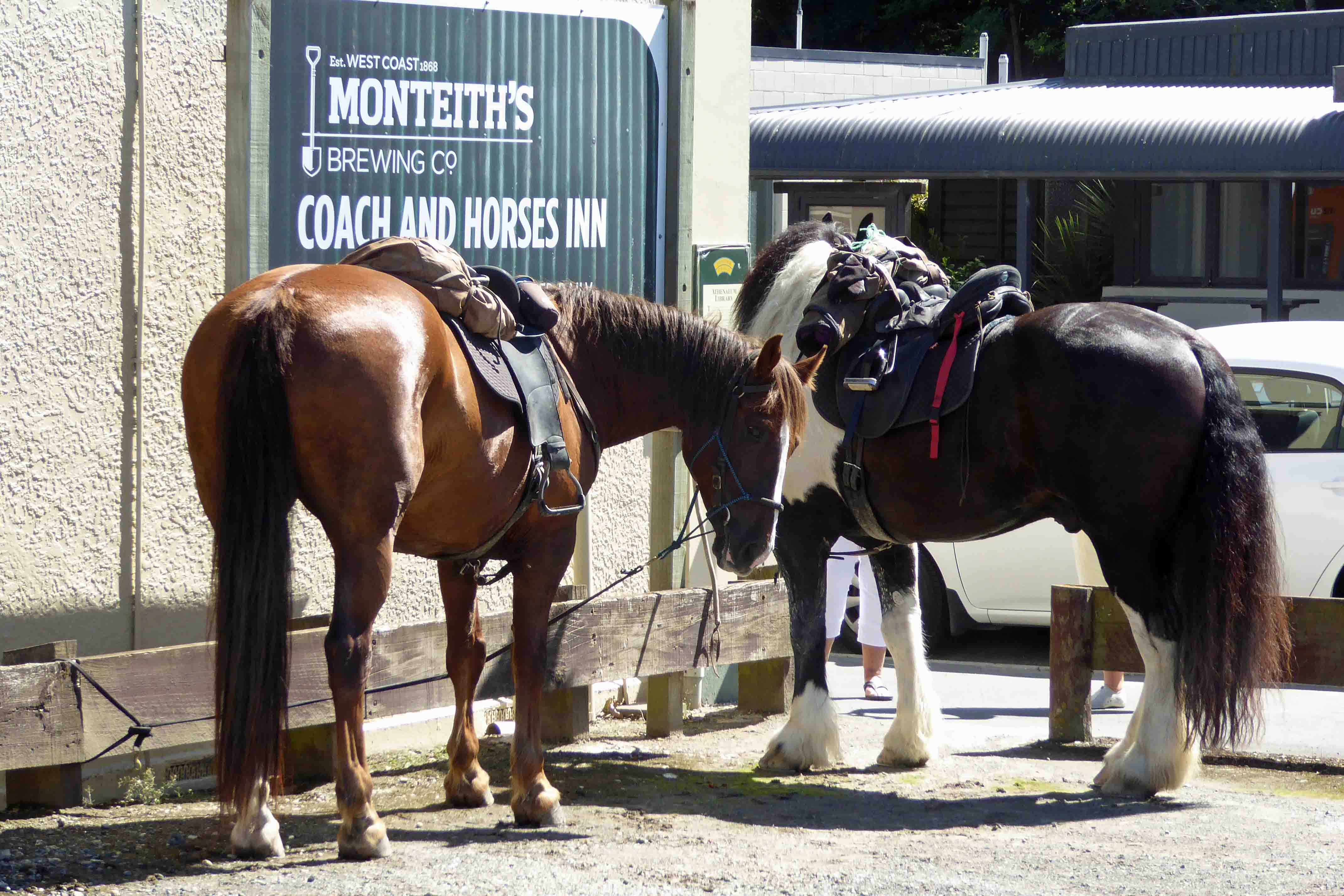 March 2018: Outside the Coach & Horses Inn at Lawrence, Central Otago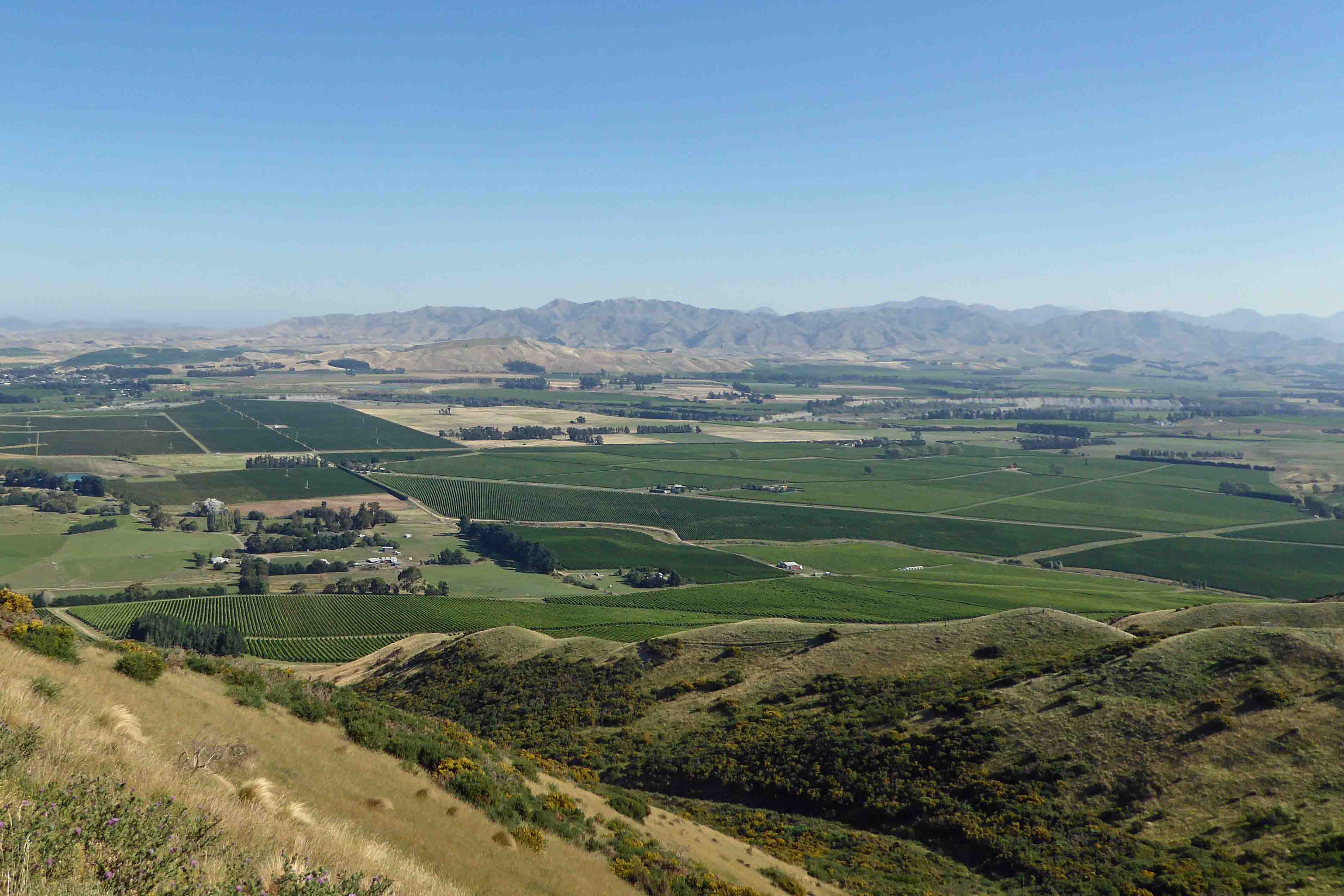 February 2018: View from the Hill high above the vineyards of the Awatere Valley, Marlborough. Good Savignon Blanc country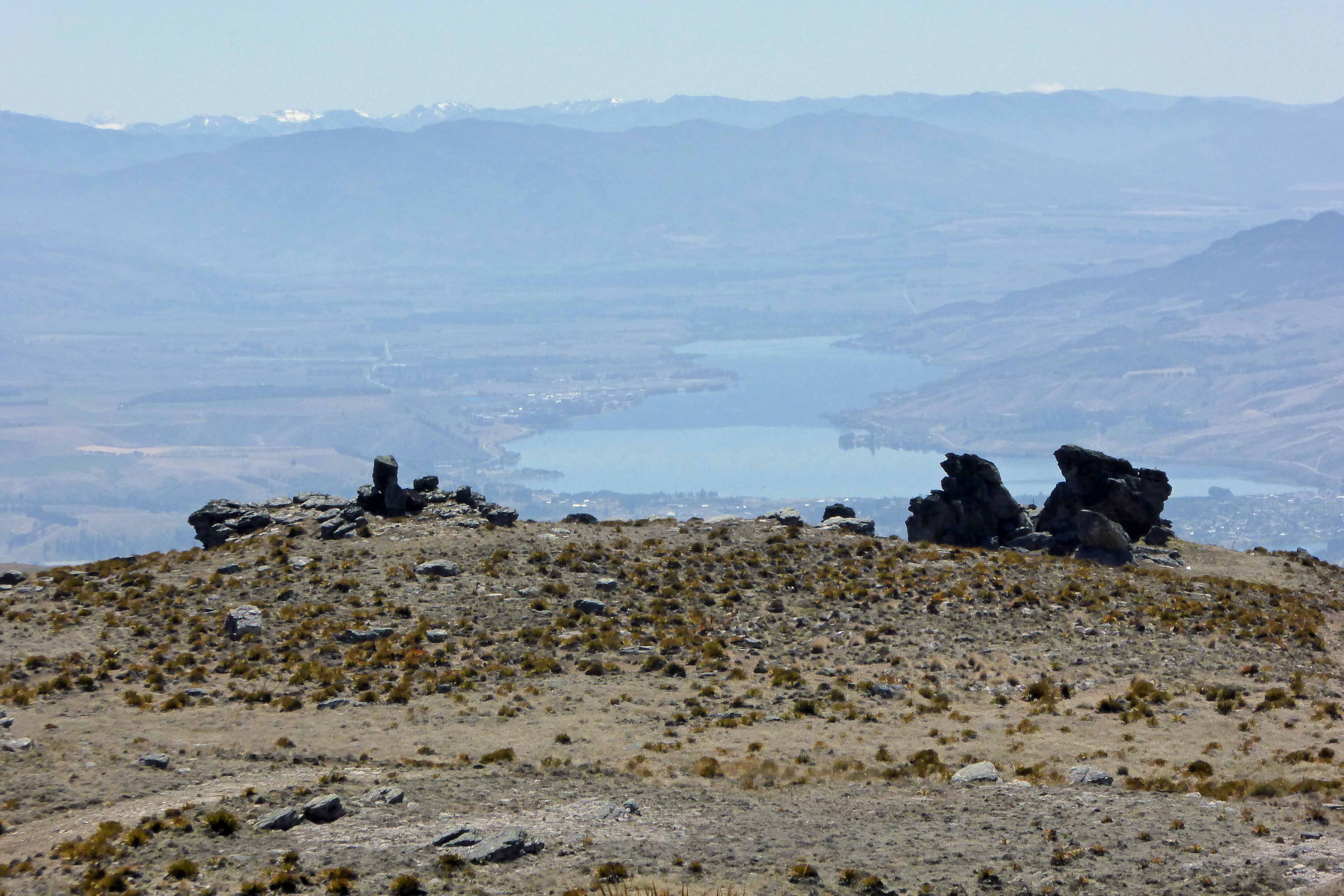 January 2018: Looking down on Lake Dunston from Duffers Saddle at 4,000 feet. Otago, South Island, New Zealand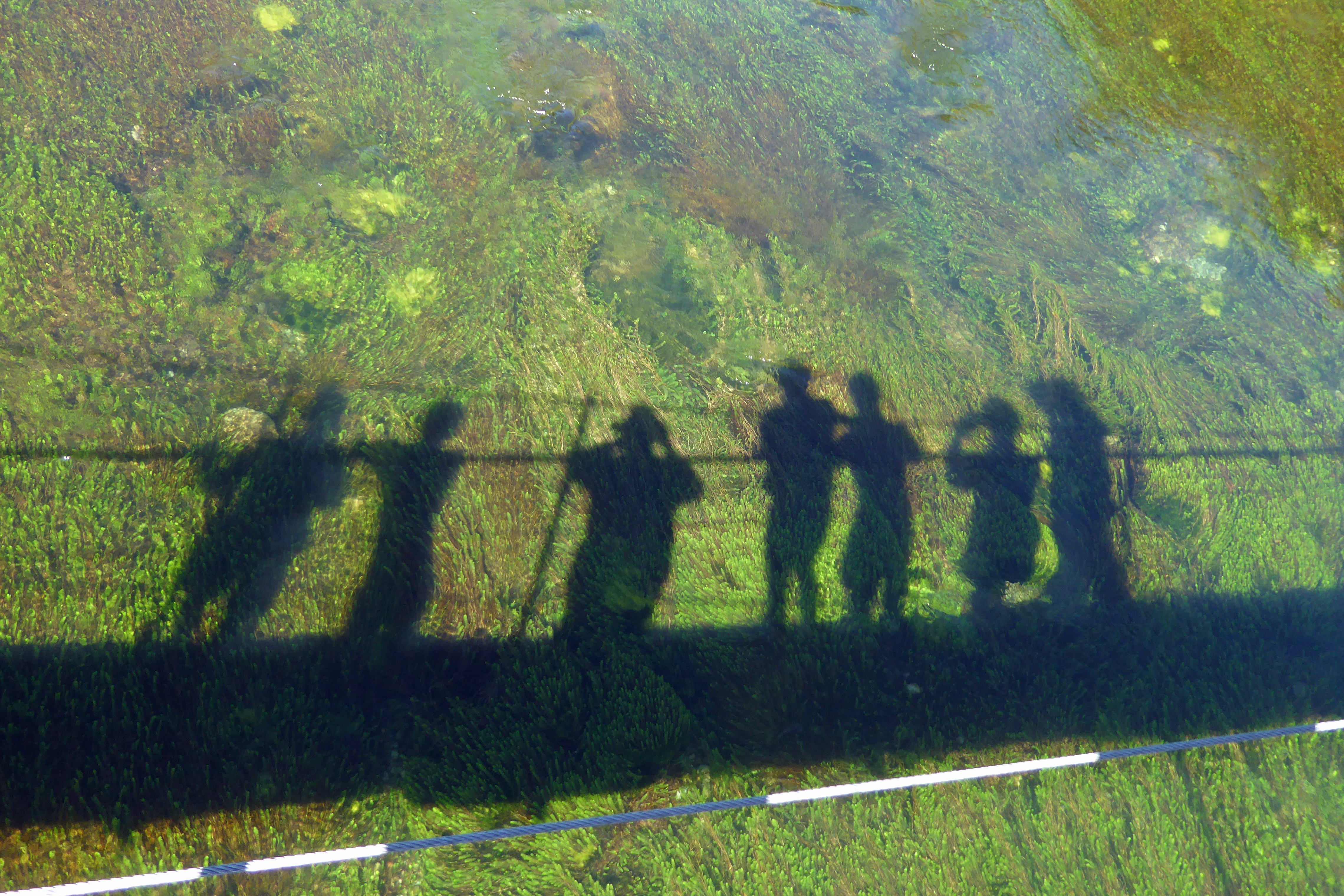 December 2017: Black figures on a green river bed. South Mavola Lake New Zealand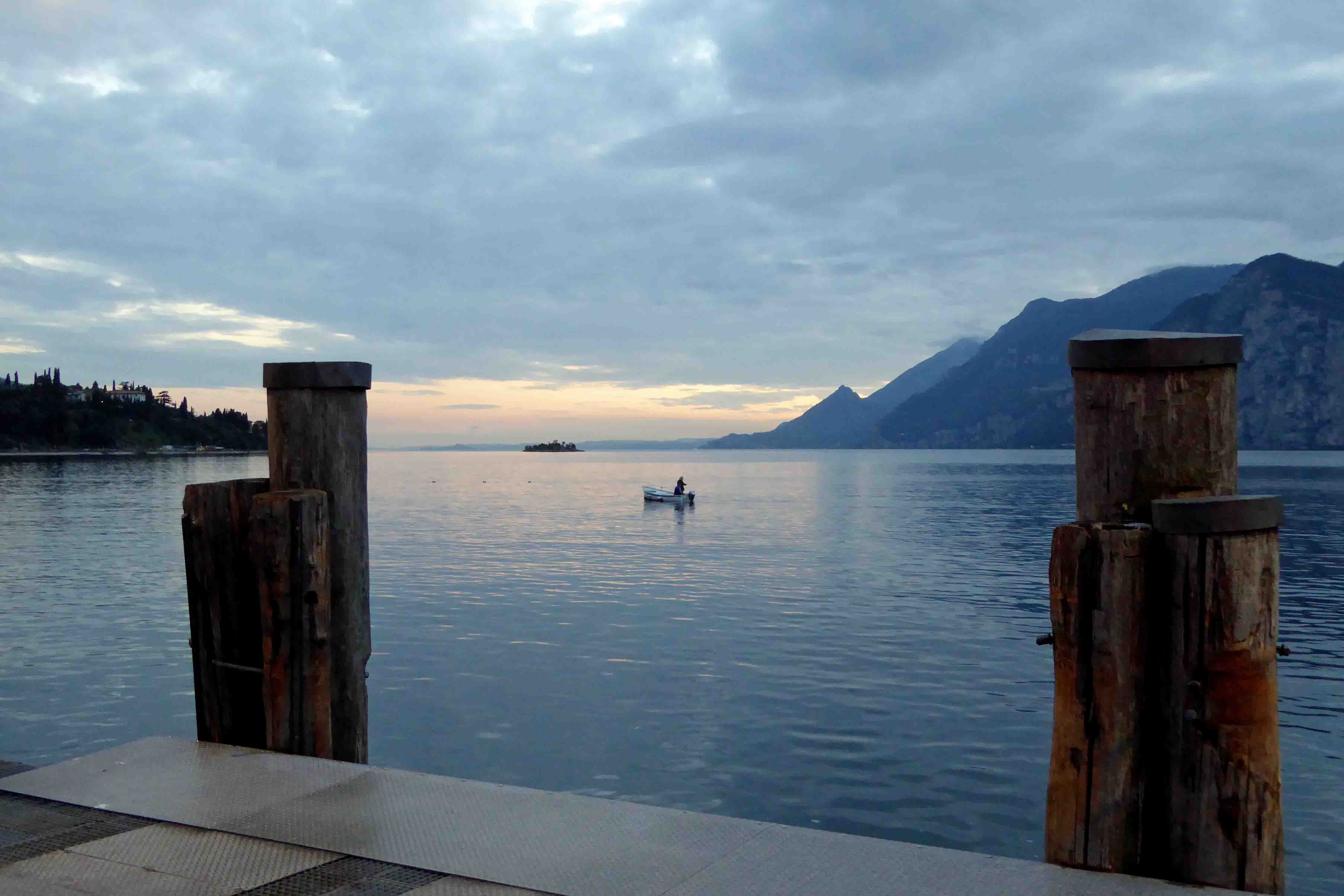 November 2017: The last fisherman, Lake Garda, Italy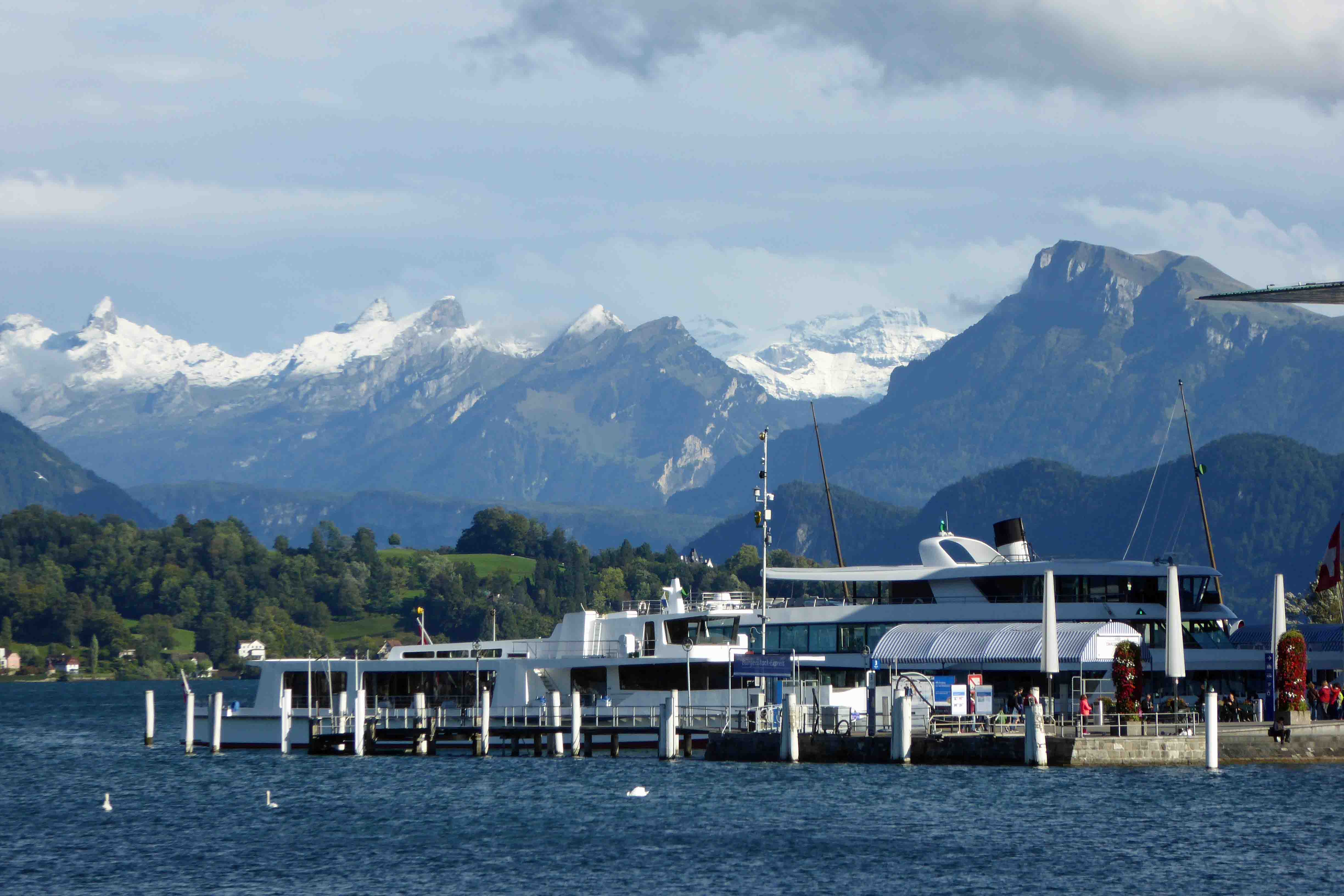 October 2017: The Steamer Jetty Lake Lucerne, Switzerland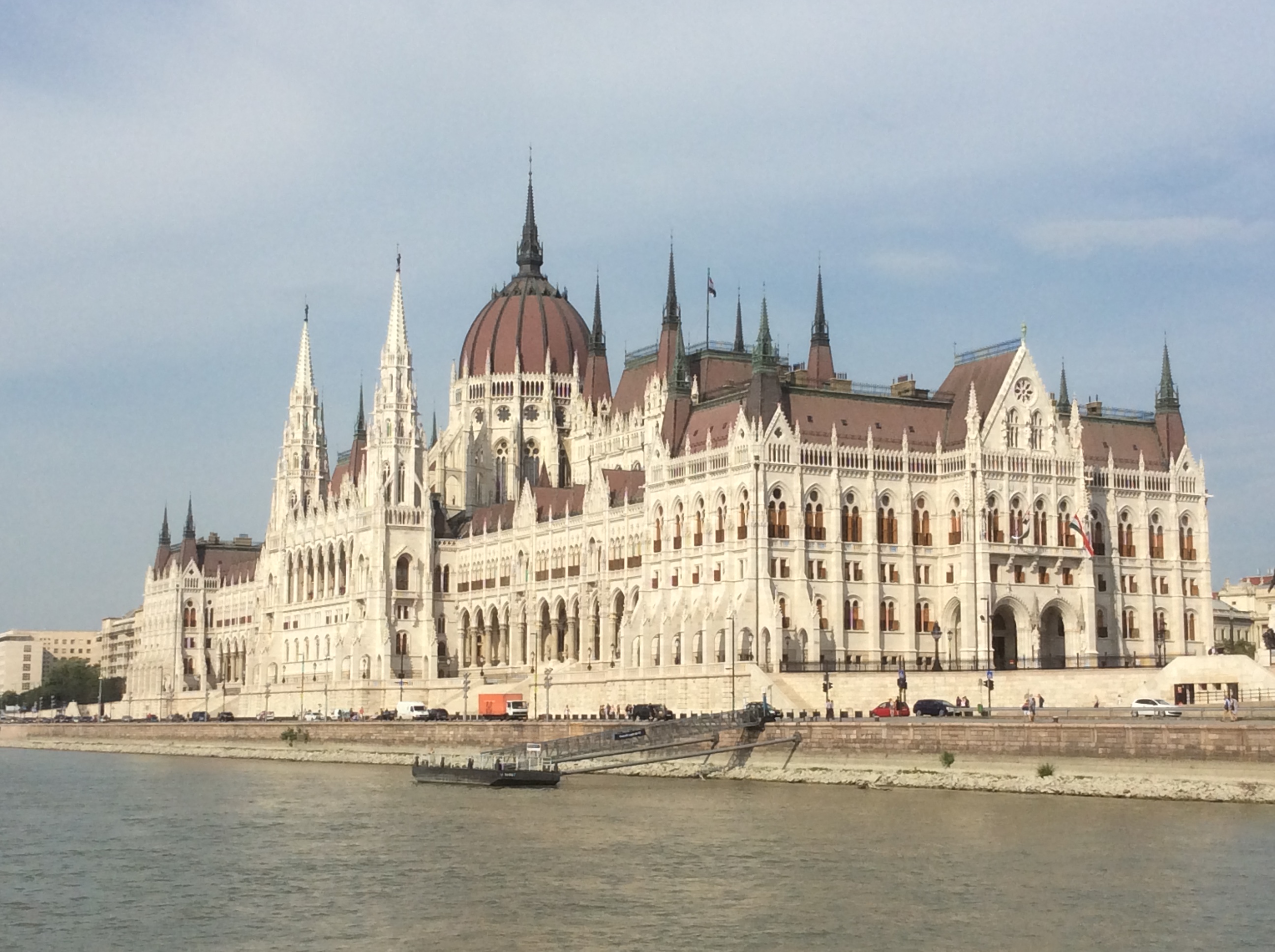 September 2017: Hungarian Parliament, on the banks of the Danube in Budapest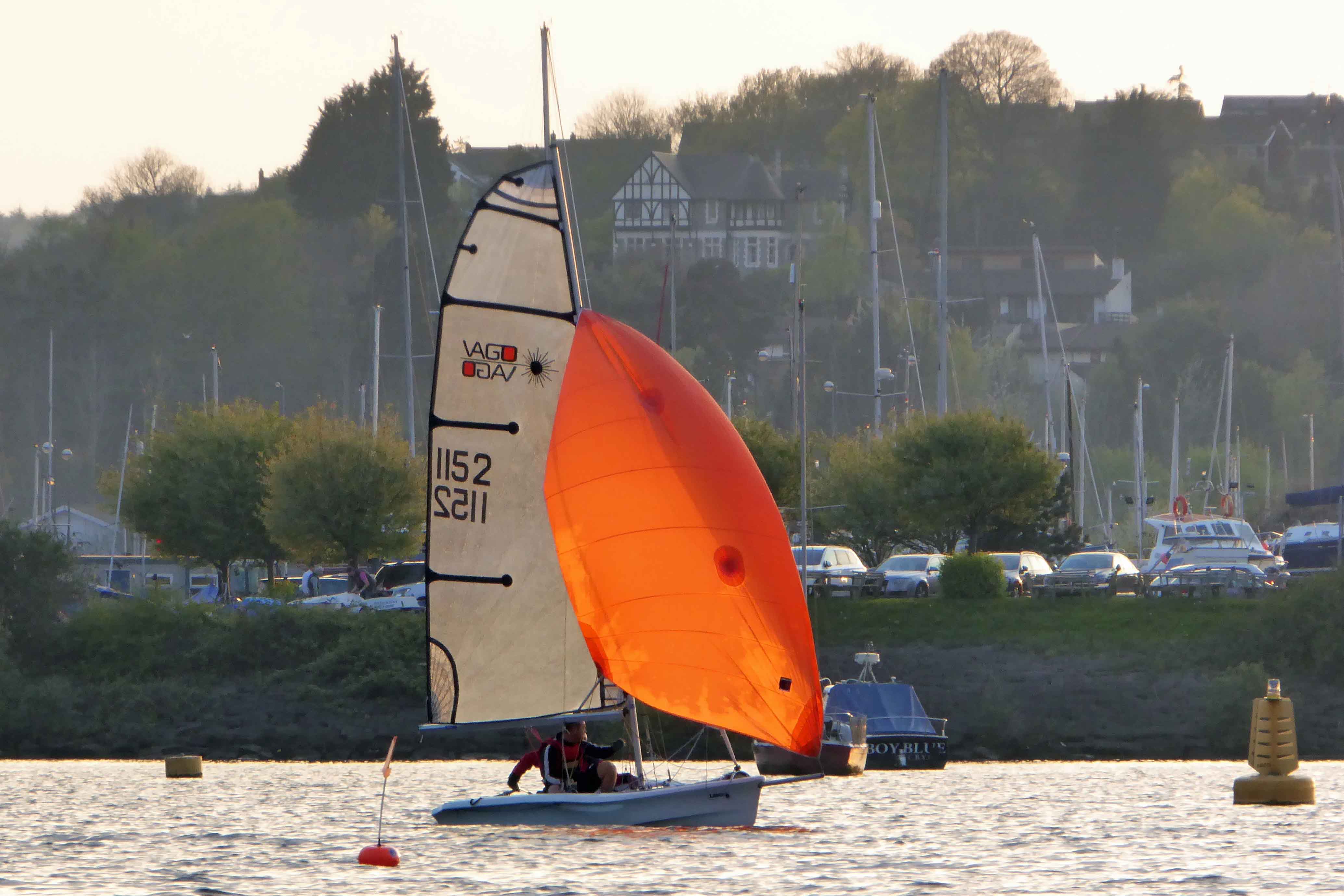 August 2017: Bright sail on the Bay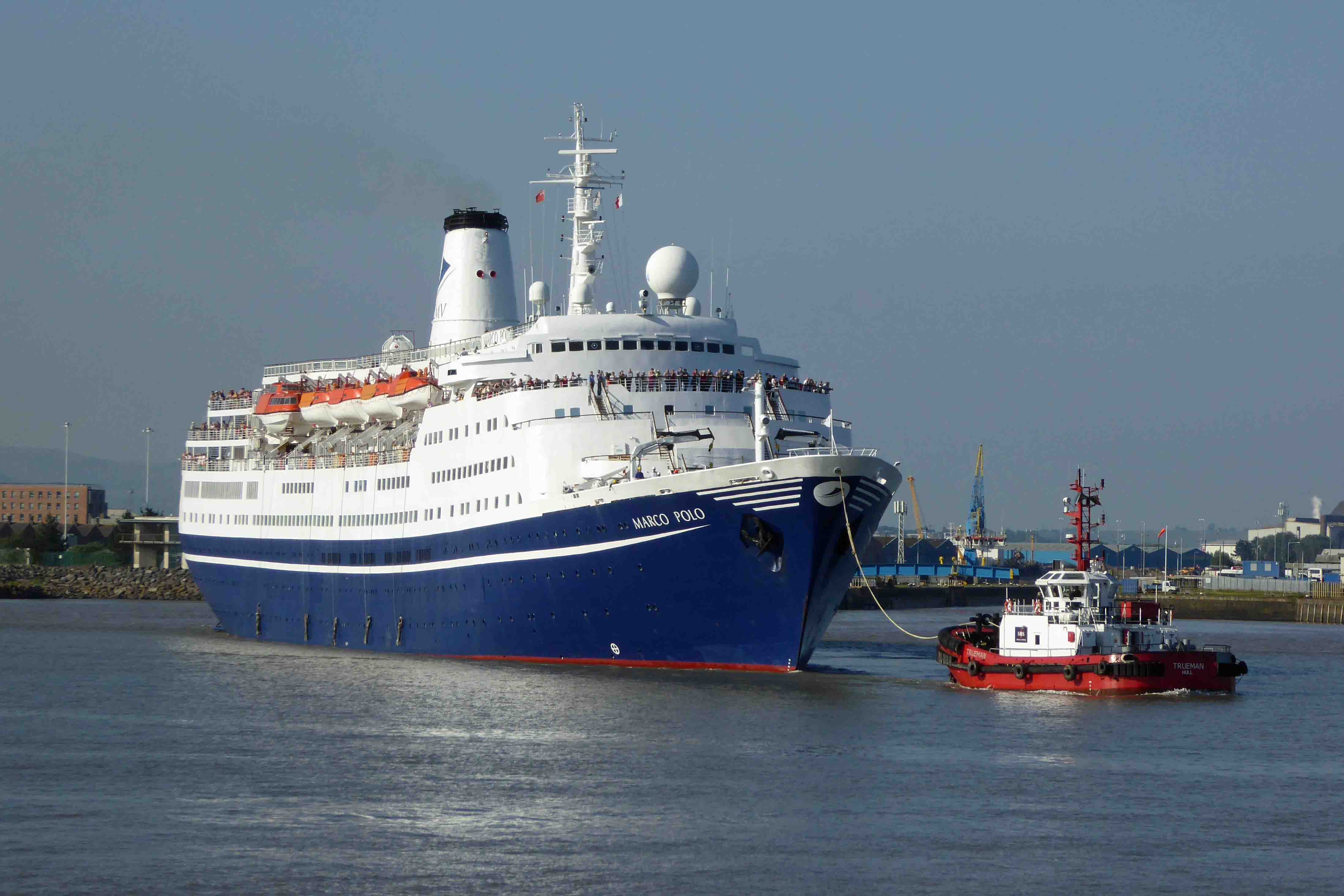 July2017: Marco Polo leaving Cardiff for warmer climes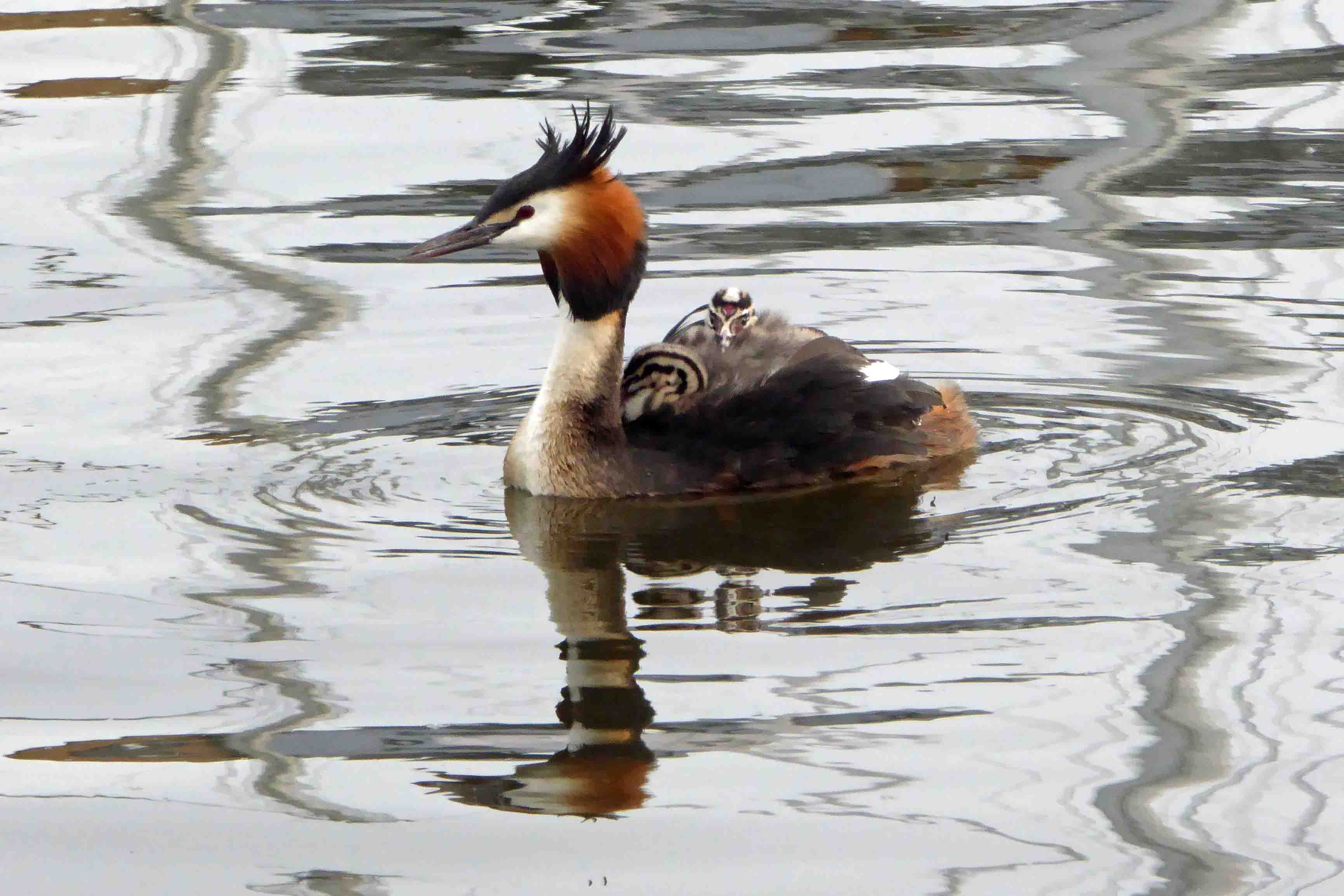 June 2017: Spotted amongst the boat moorings on the Ely River in Cardiff, a crested grebe with two chicks on her back.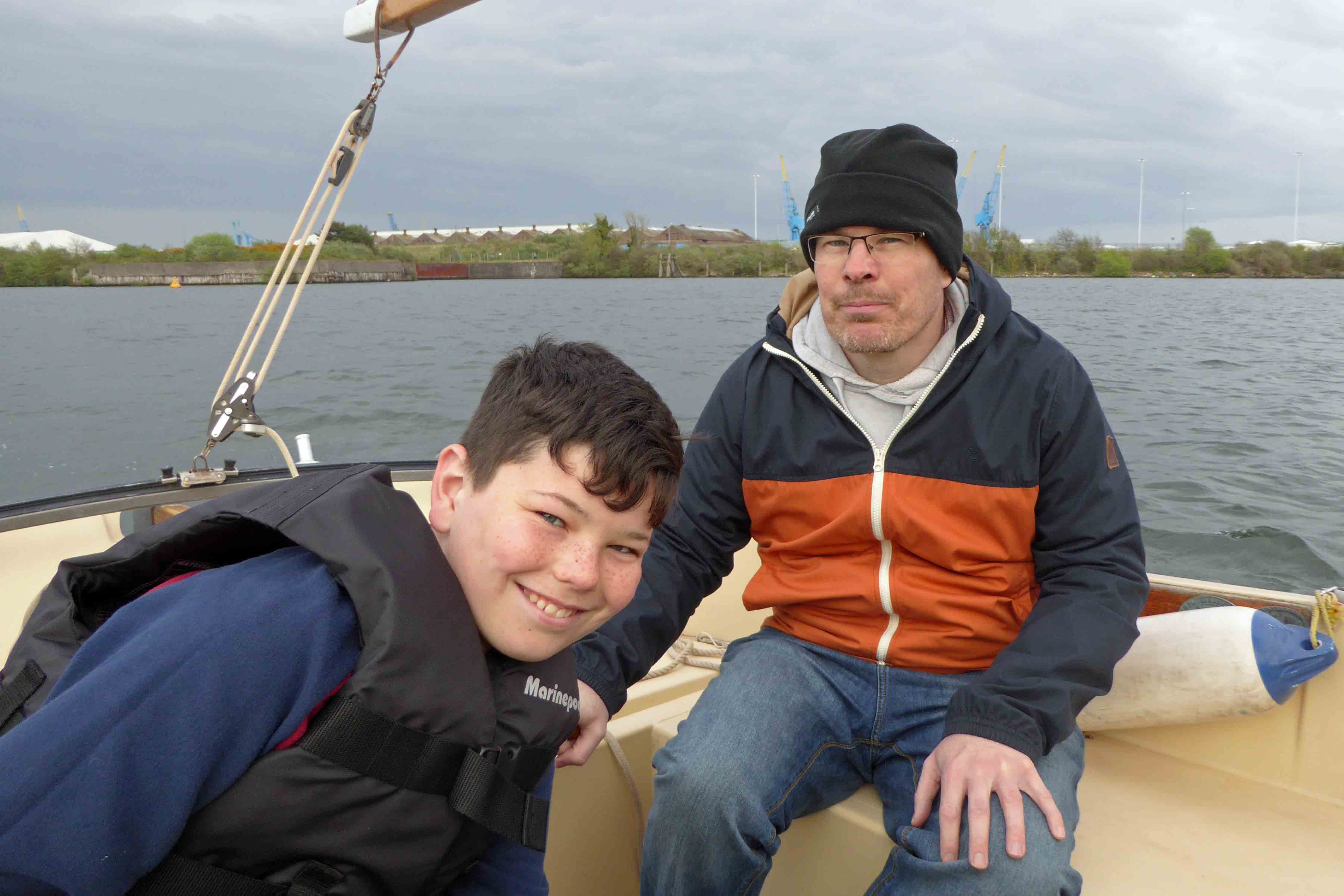 May 2017: Gumnut's happy crew, Cardiff Bay. (Gumnut aka Nutmeg)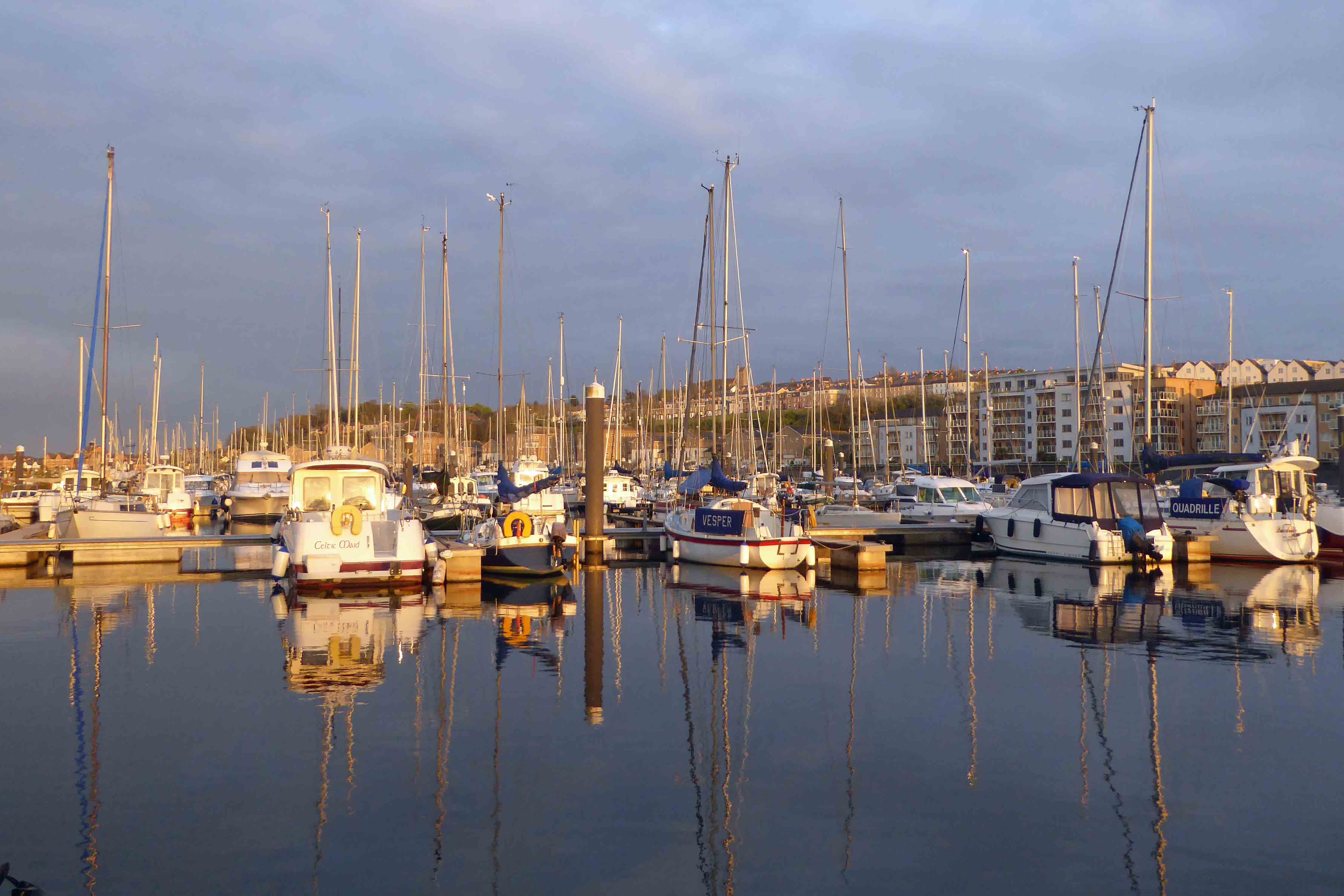 April 2017: Evening sunlight- silent waters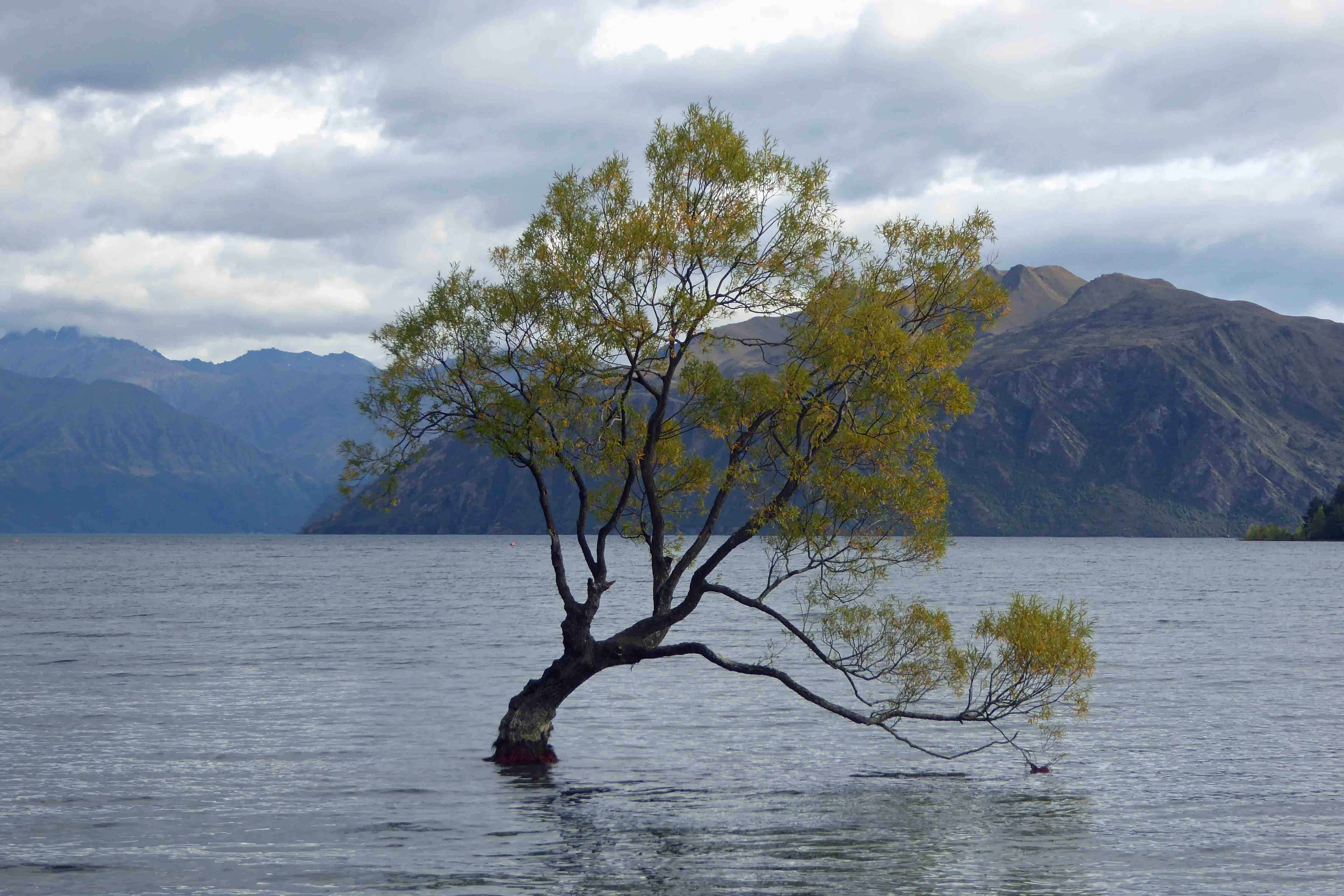 March 2017: The Wanaka Tree, world famous in Wanaka & beyond the horizon. It began life as one of a line of wooden fence posts in the 1930s and grew into a beautiful willow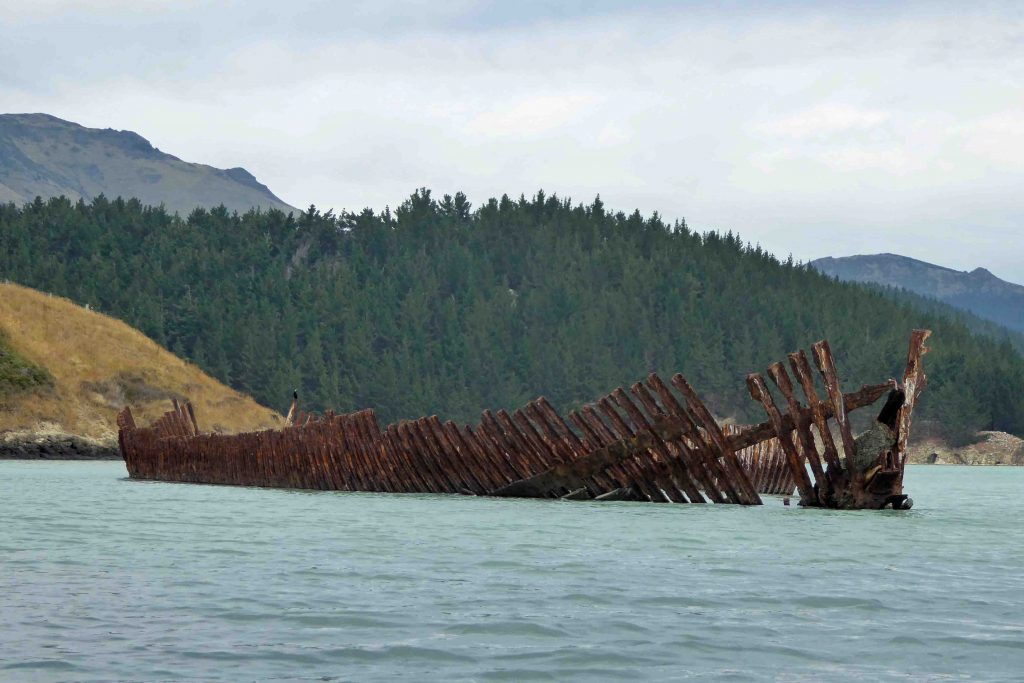 February 2017: The wreck of the tea clipper Darra, Quail Island, Lyttelton Harbour NZ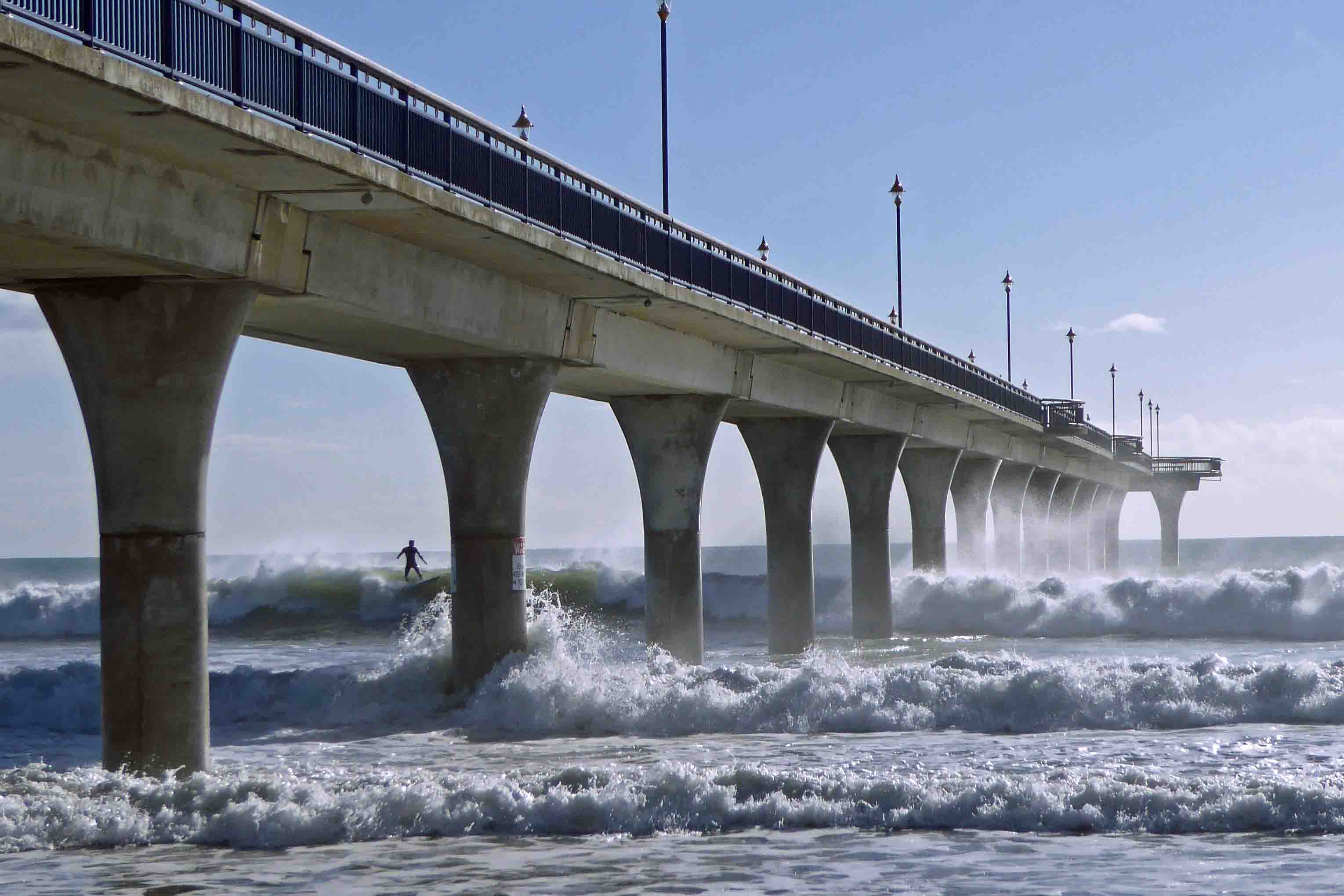 January 2017: Surfie boy getting his kicks! Christchurch New Zealand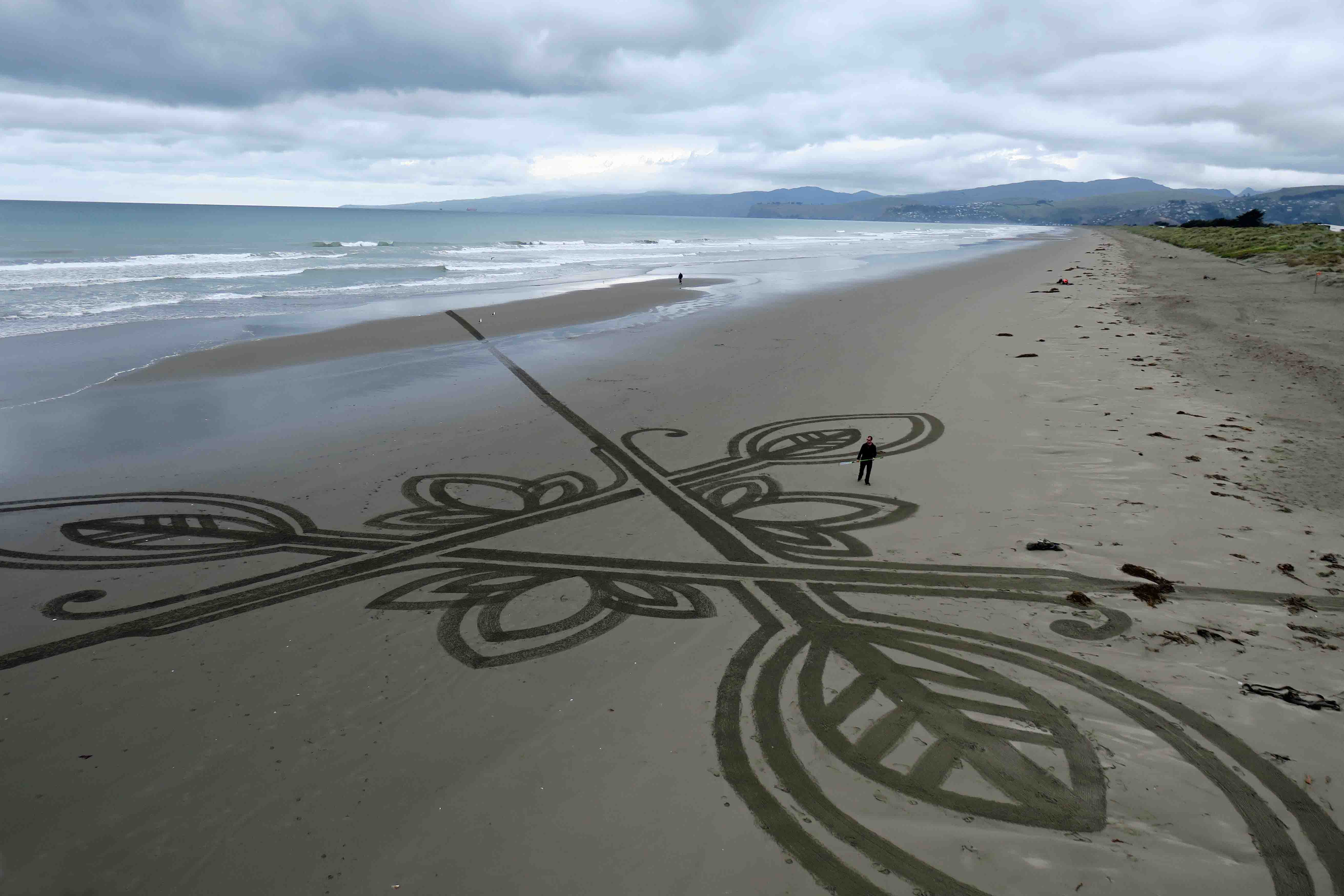 December 2016: Amazing art by one man and a rake on the beach at New Brighton, Christchurch, New Zealand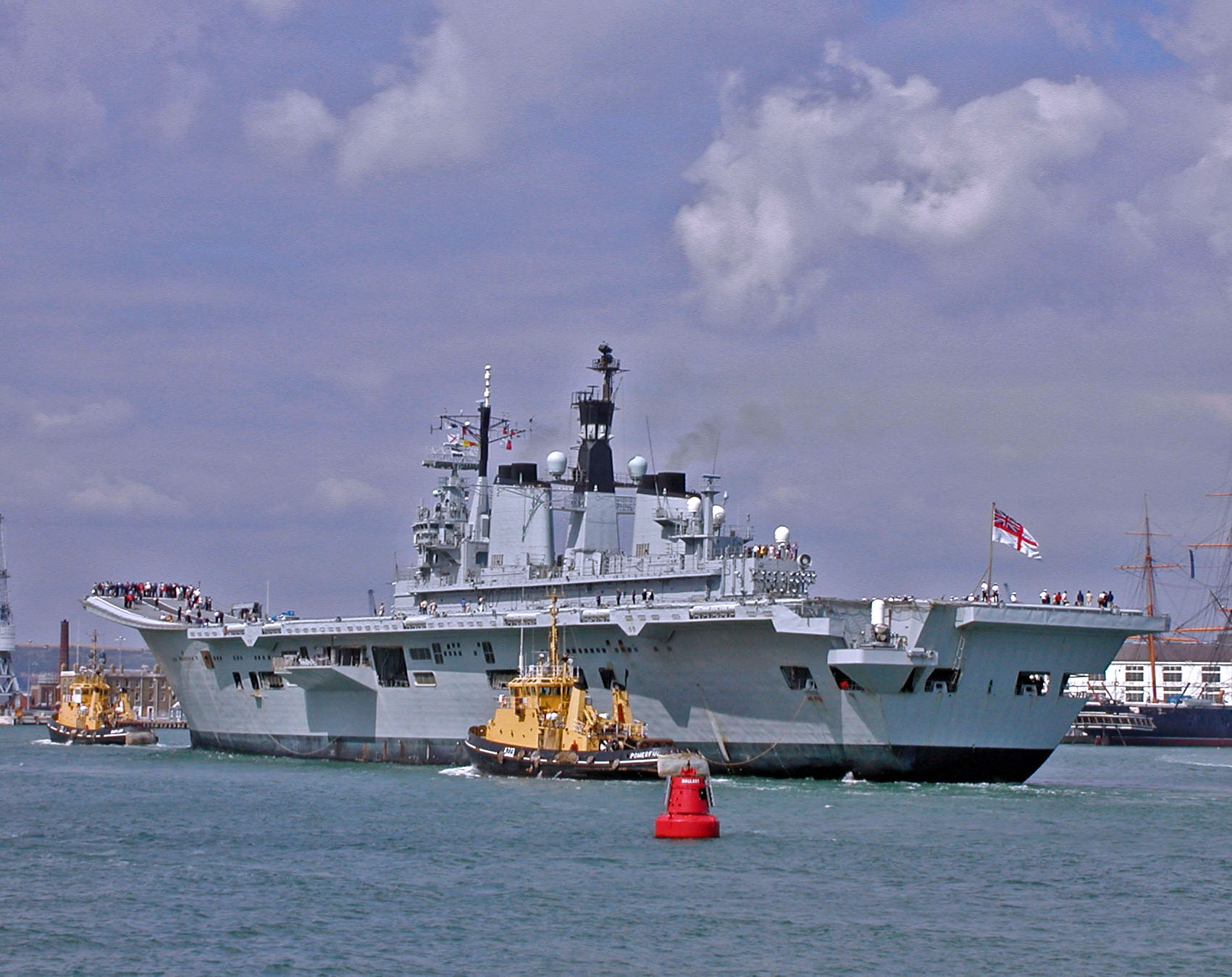 November 2016: The Last Patrol: The aircraft carrier Ark Royal 19 Oct 2010. Part of an exhibition of Watermarks Photos currently on display at World of Boats, Cardiff Bay
October 2016: The apple market on the canal at Copenhagen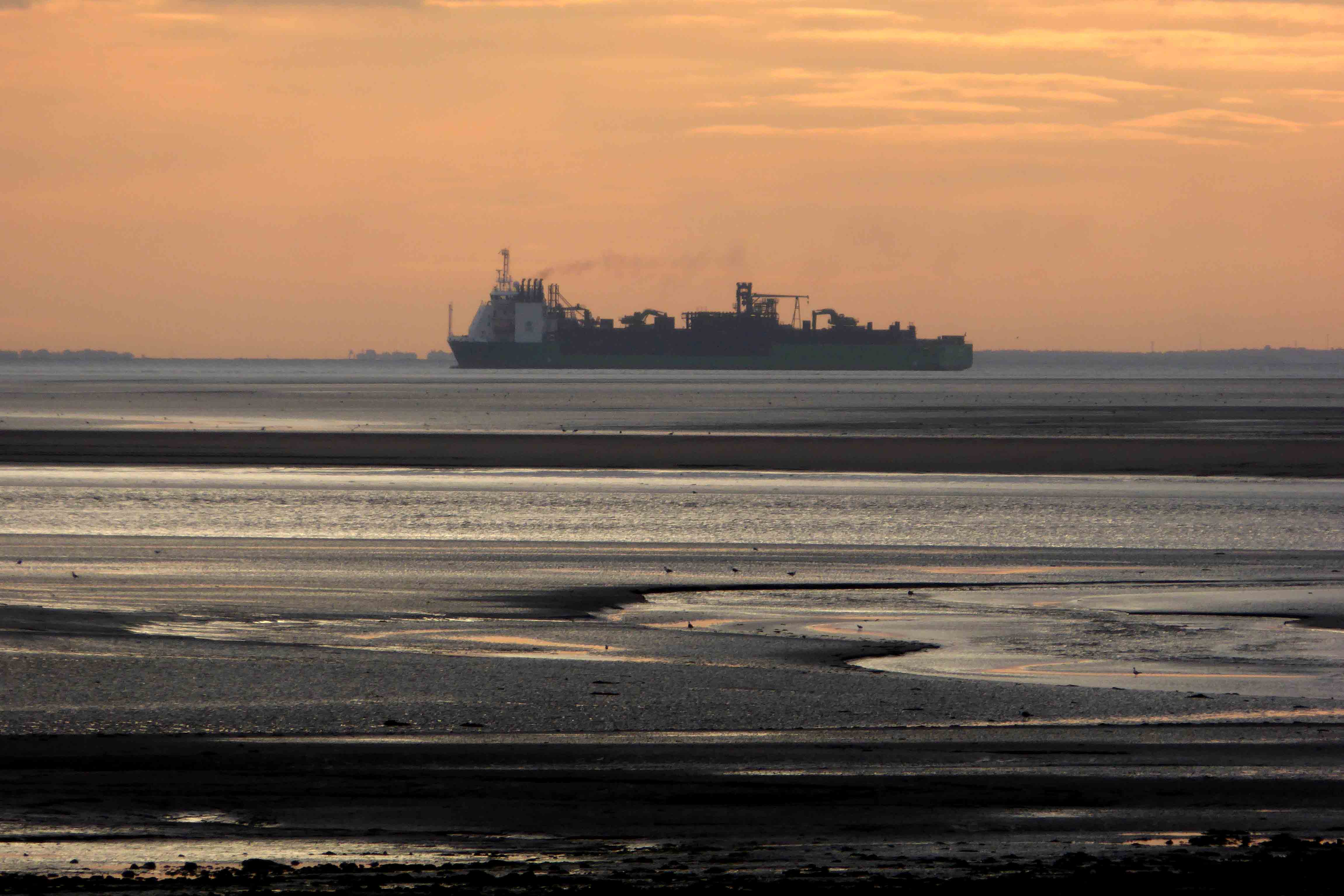 September 2016: Sundown on a ship, Cumbria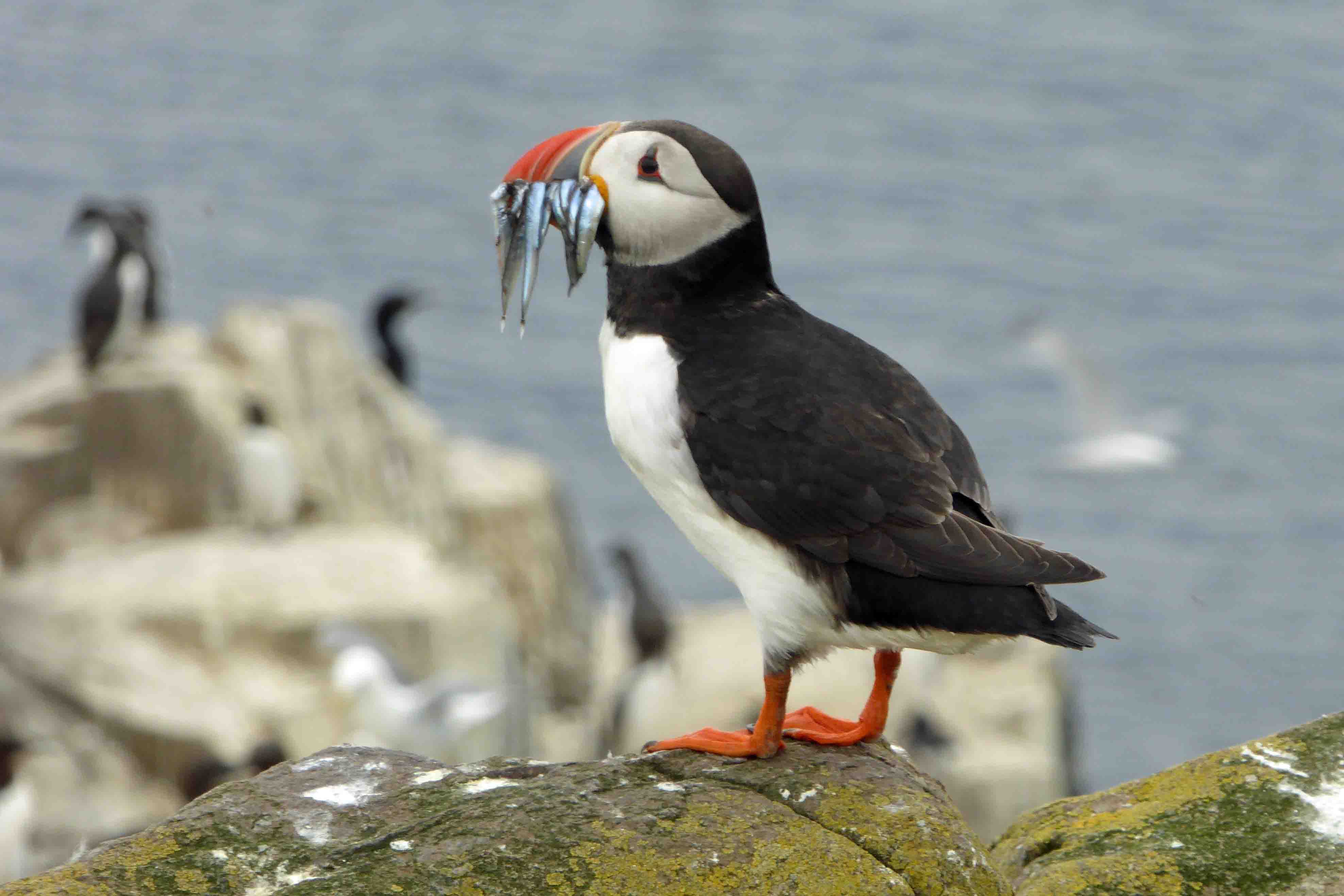 August 2016: Puffin with a beak full sand eels, the Farne Islands, Northumberland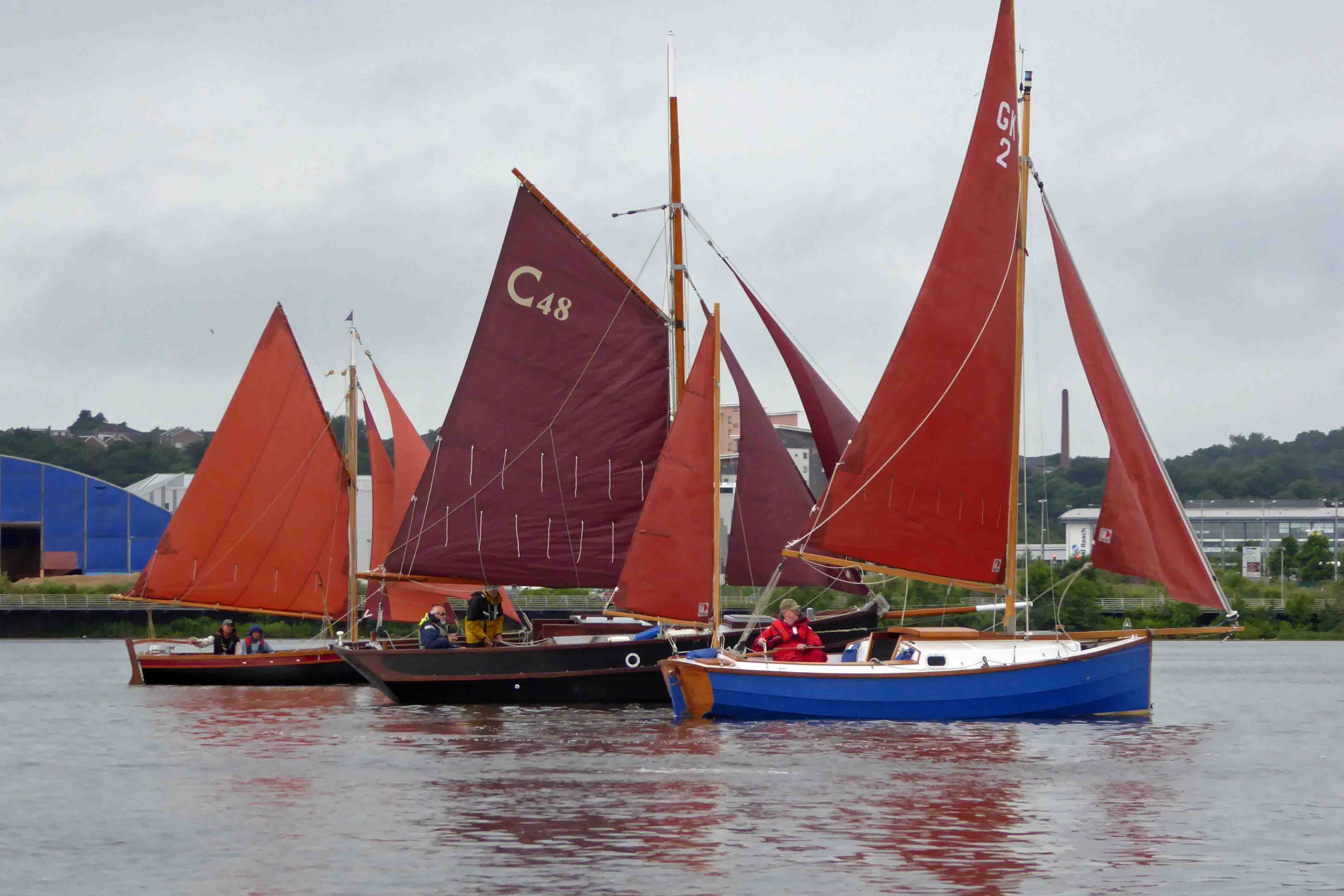 July 2016: Racing in light winds; Cardiff Bay
June 2016: The Bristol Channel pilot cutter Mascotte with Steep Holm and a heap of clouds behind
May 2016: Sailing on Working Yacht 1 during the 2016 Cock o' the Bristol Channel race for pilot cutters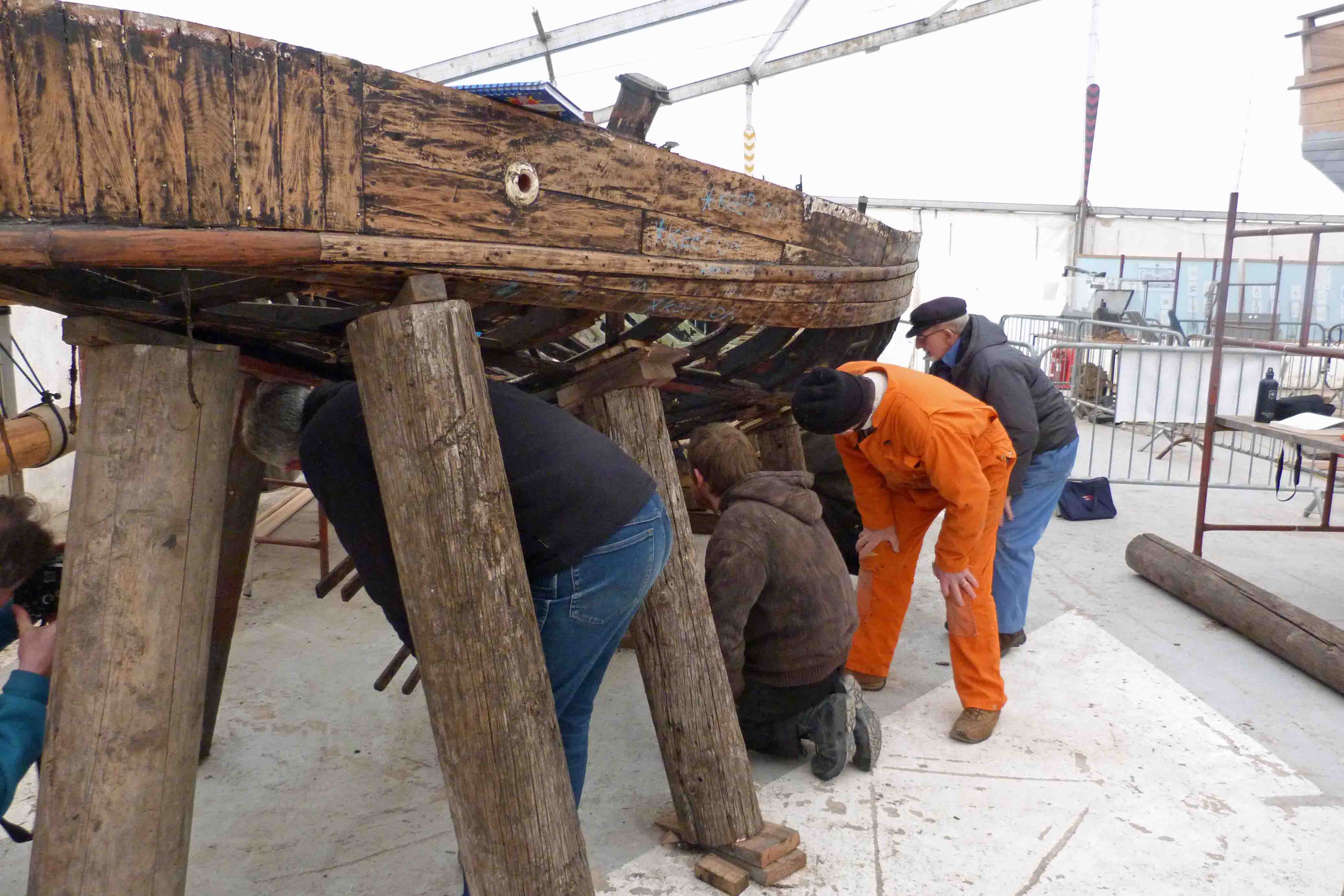 April 2016: What to you think chaps, will she float? The Morecombe Bay Prawner Charlotte under restoration at World of Boats, Cardiff Bay, aided and abetted by Old Gaffers of the Bristol Channel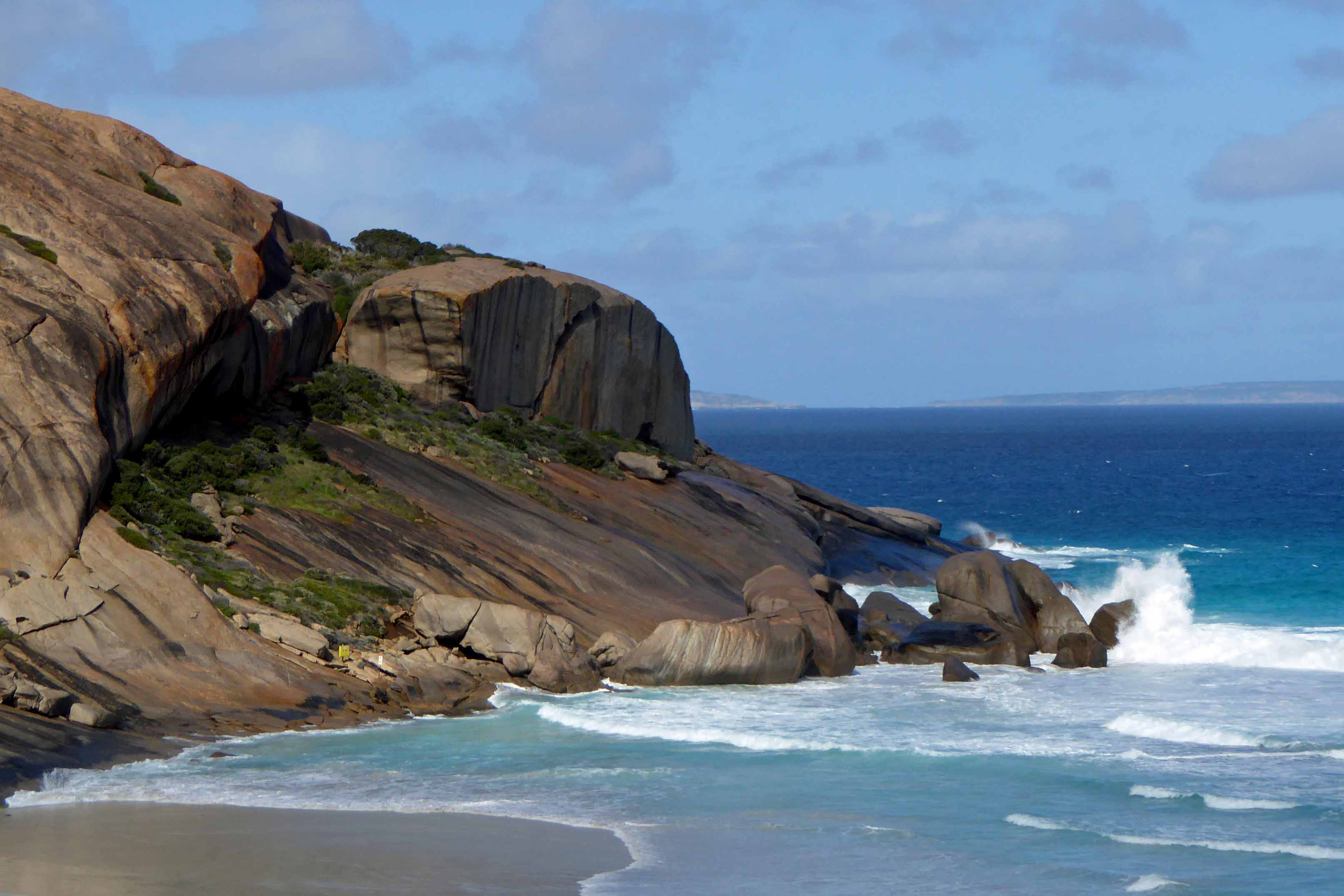 March 2016 Rocks and the Sea Esperance, Western Australia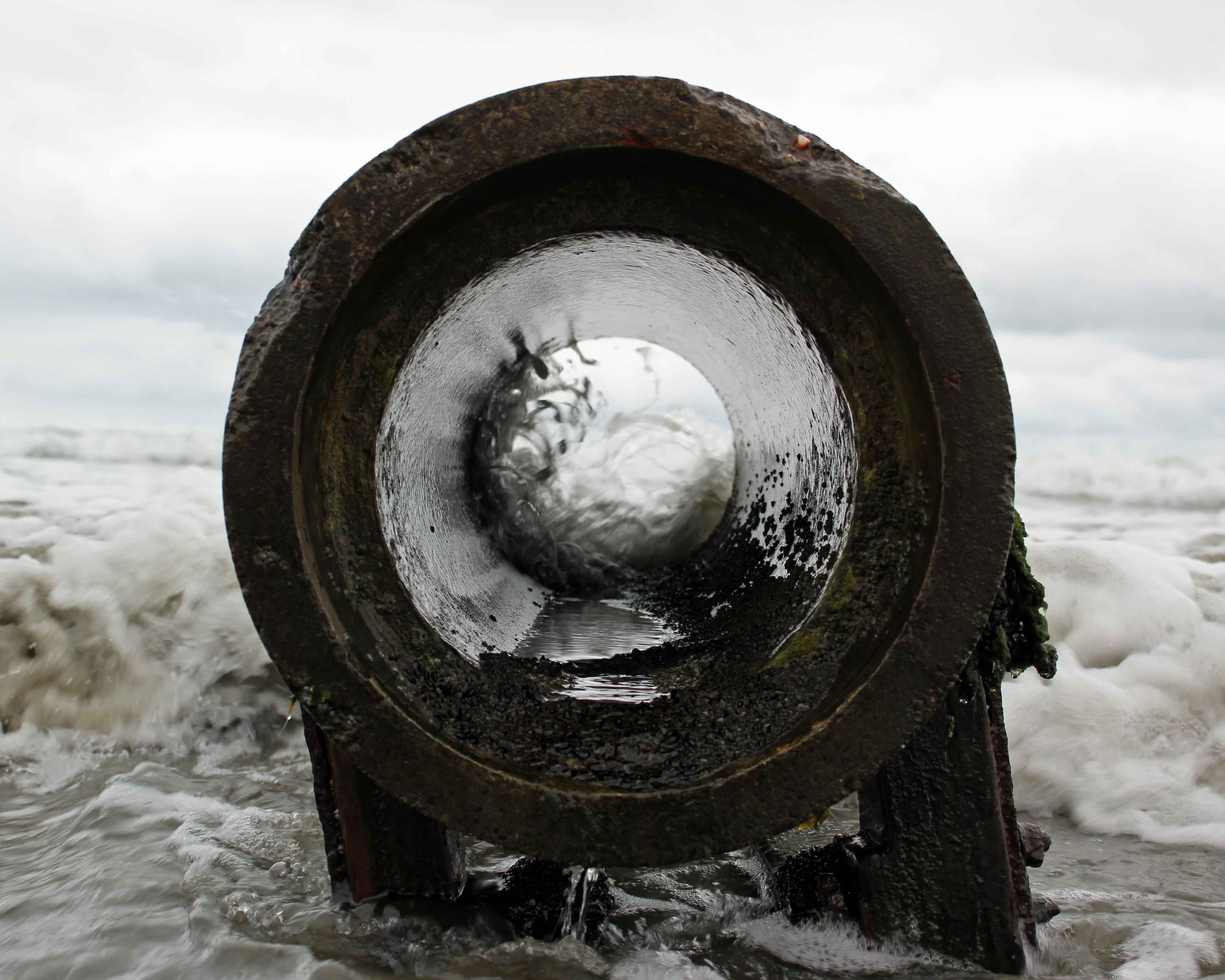 February 2016: Storm Water Drain (Broken) North Brighton beach, South Island NZ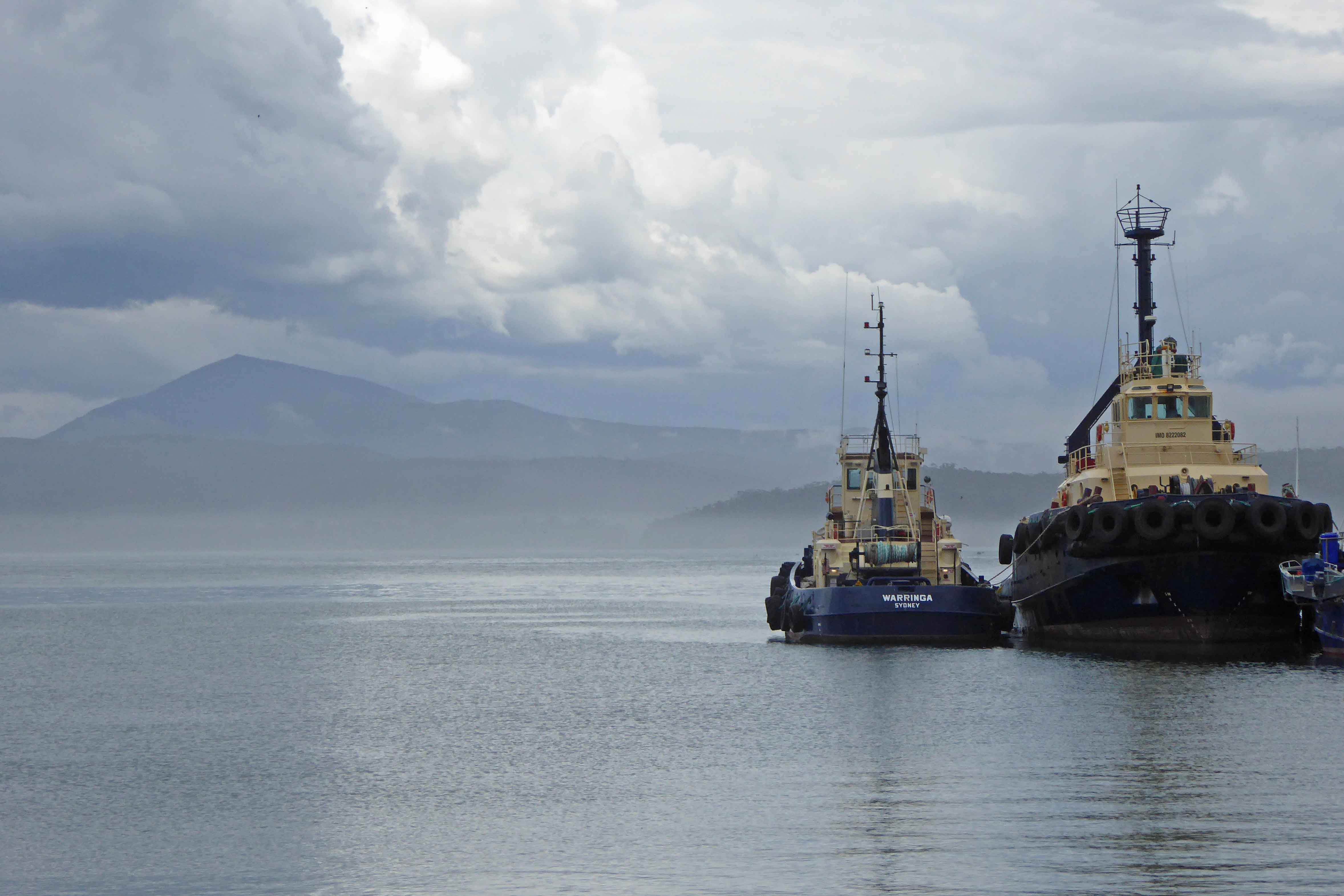 January 2016: Tugs, mountains and sky at Eden, New South Wales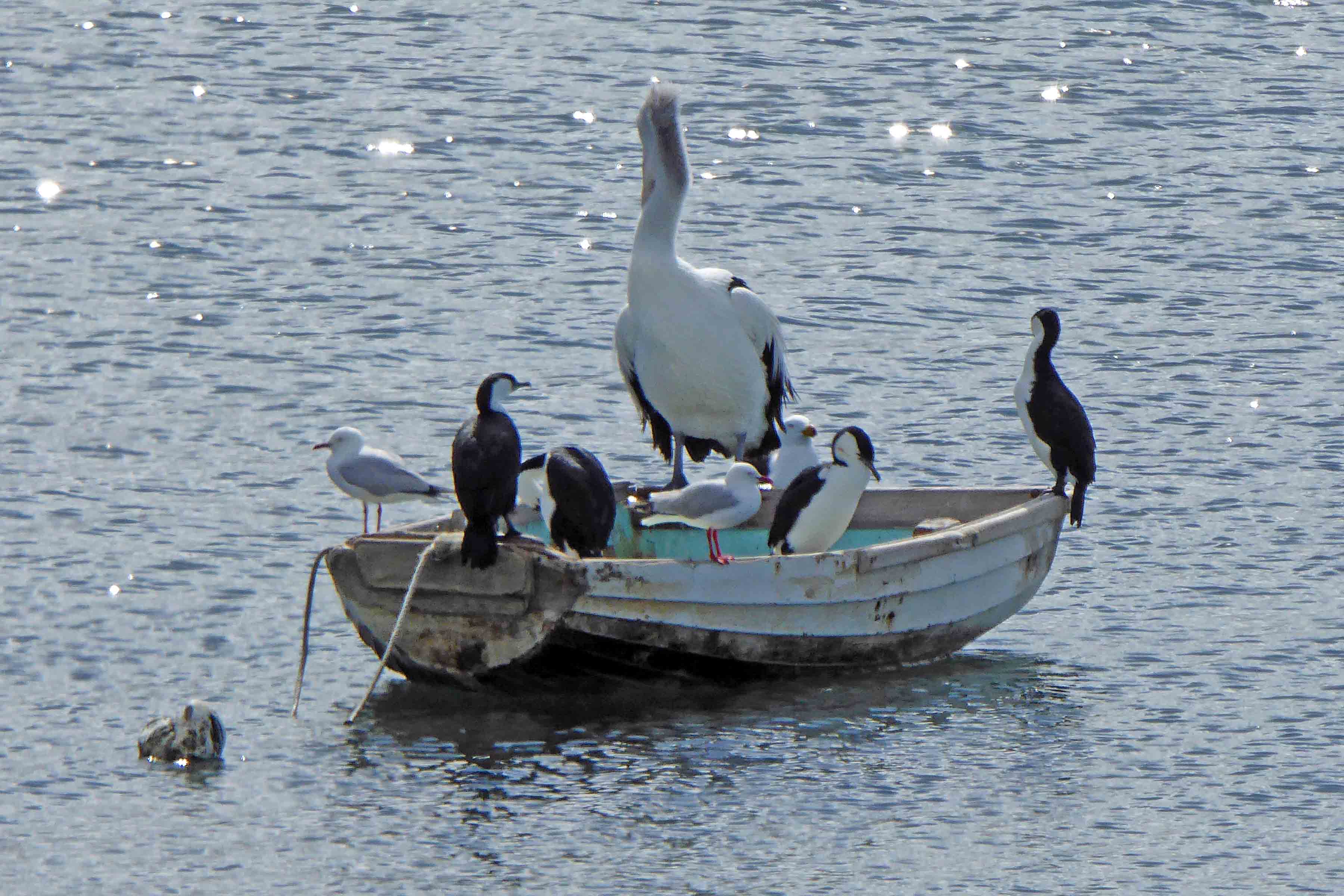 December 2015: Three birds in a boat- pelican, cormorants and seagulls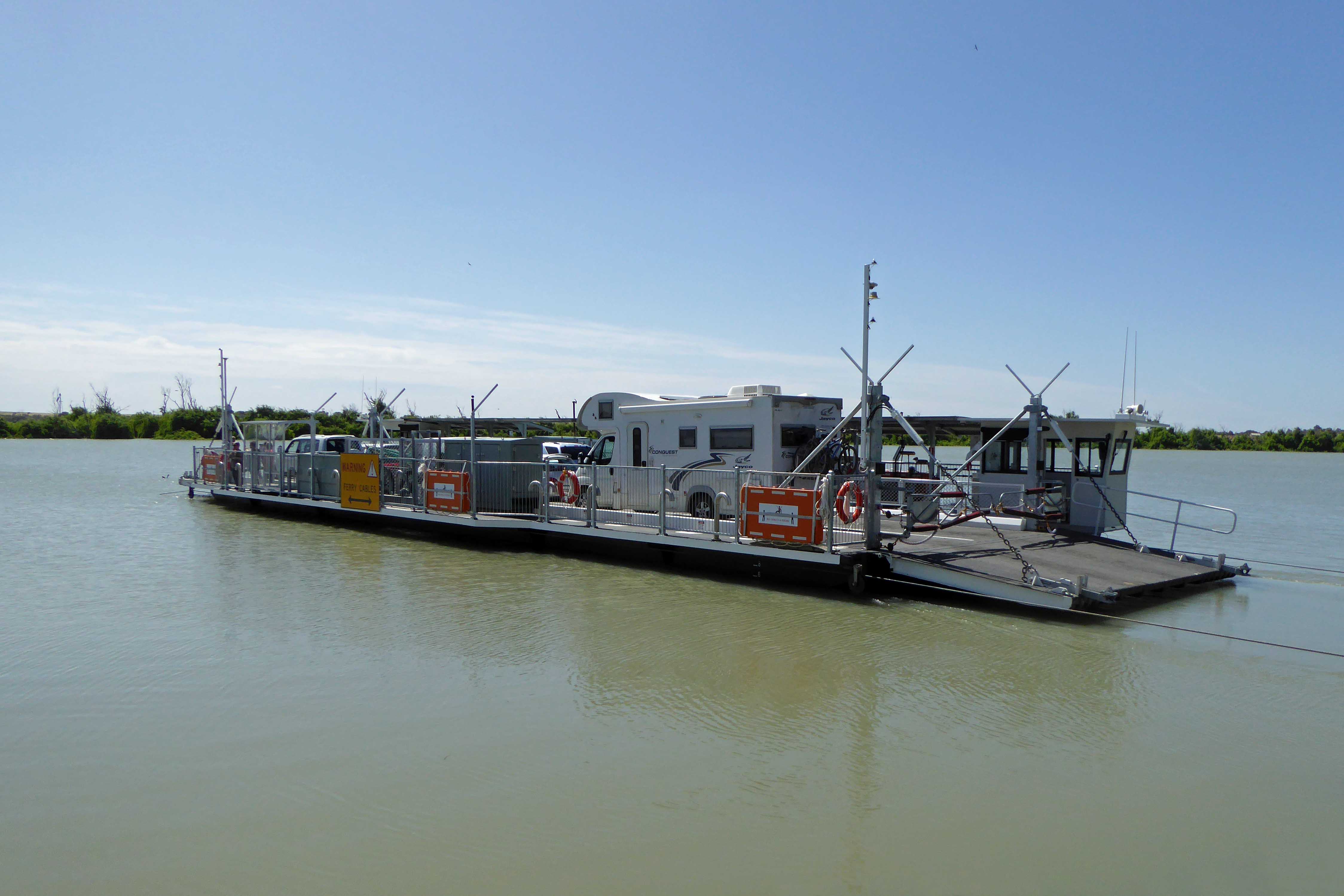 November 2015 Black Dragon crossing the Murray River, South Australia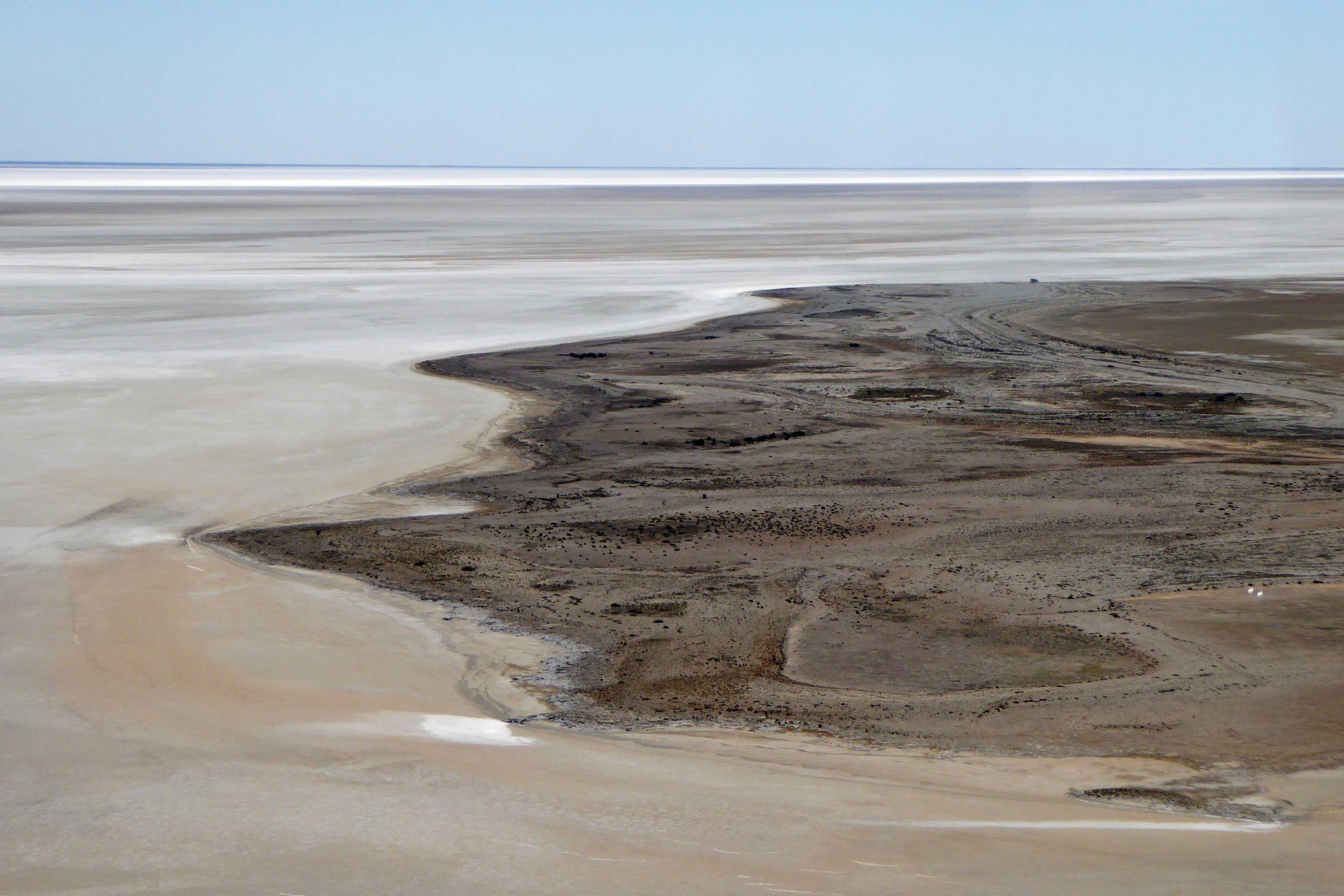 October 2015: The coastline and dry salt flats of Lake Eyre in Central Australia. It is 3,668 square miles in size and last flooded in the big wet of 2011.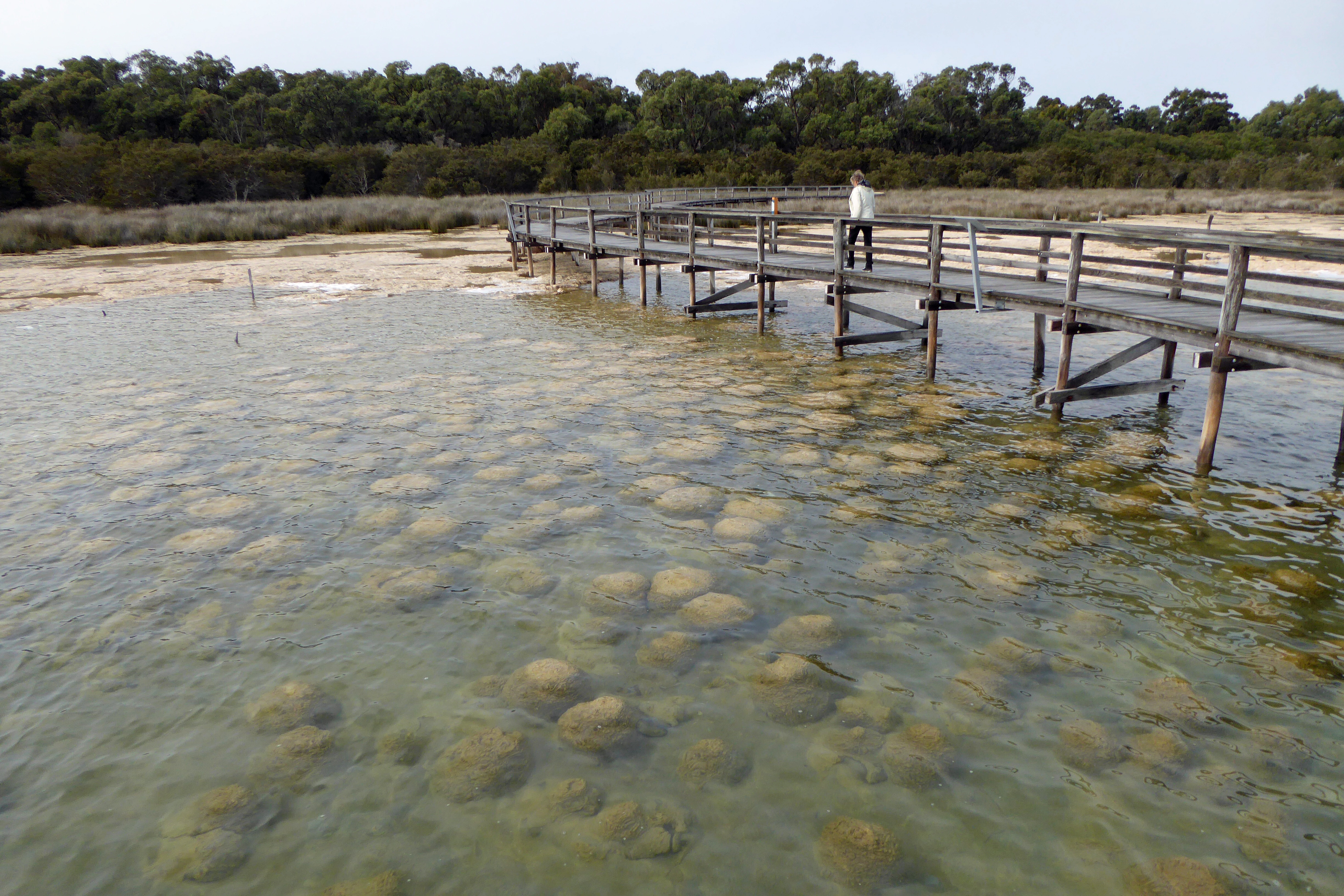 September 2015: Thrombolites, the oldest living organism in the world, three billion years in the making. Lake Clifton, Western Australia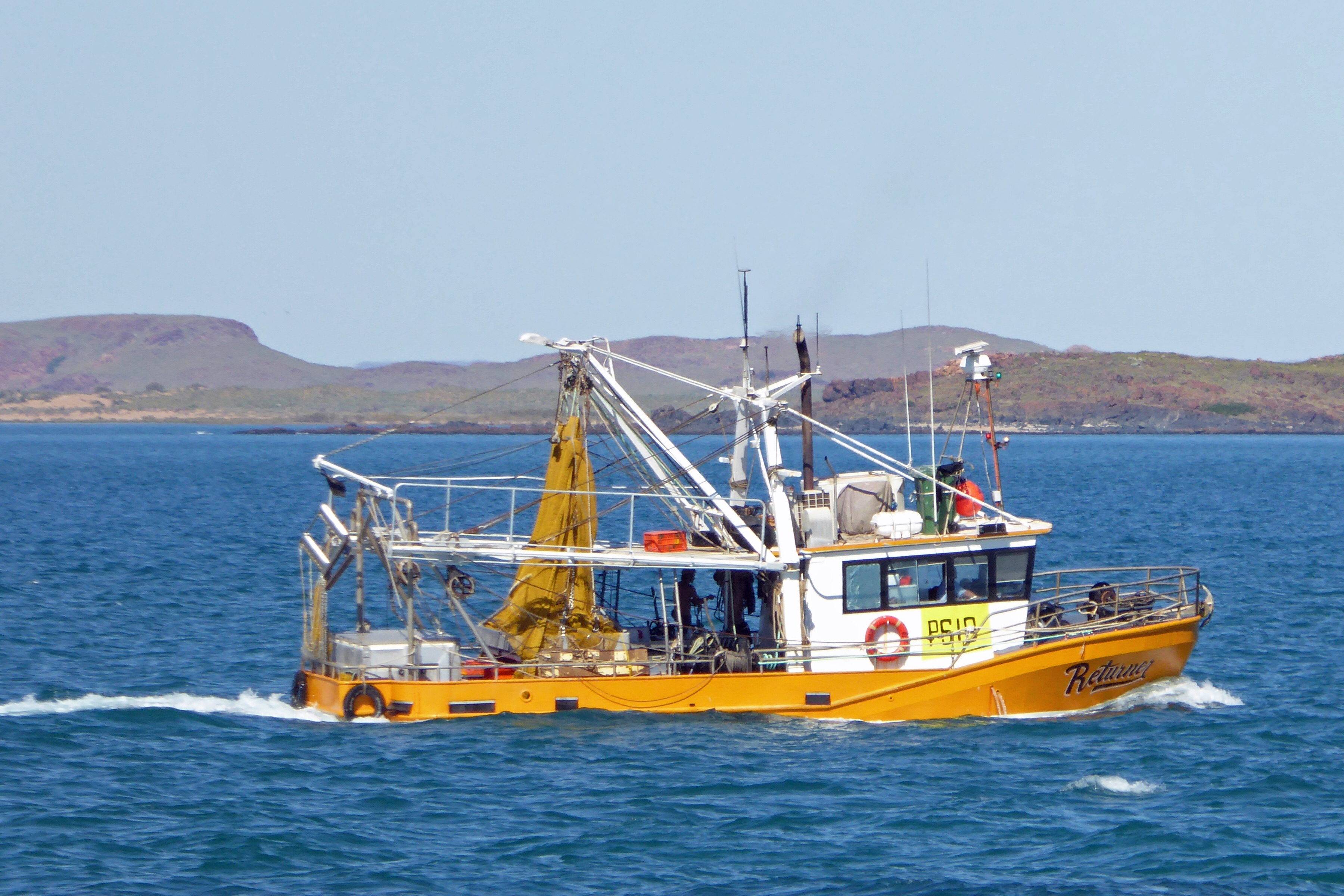 August 2015: The fishing trawler Returner, heading back to Point Samson, Western Australia, on the 2nd July 2015 loaded almost to the gunnels with her catch. Tragically, she was lost at sea in rough weather nine days later, along with her crew of three. The unforgiving sea….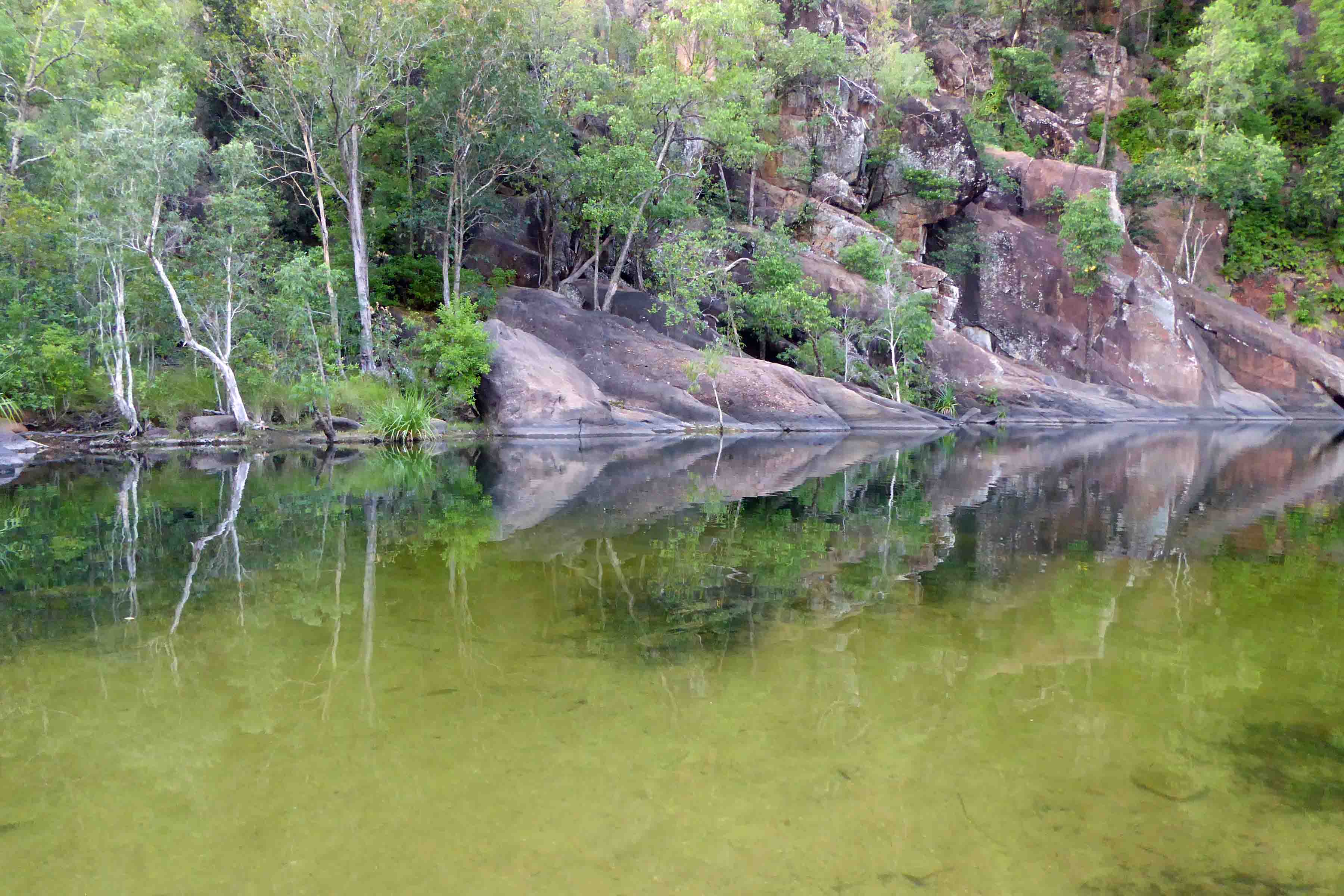 July 2015: Gunlom Pool, Kakadu National Park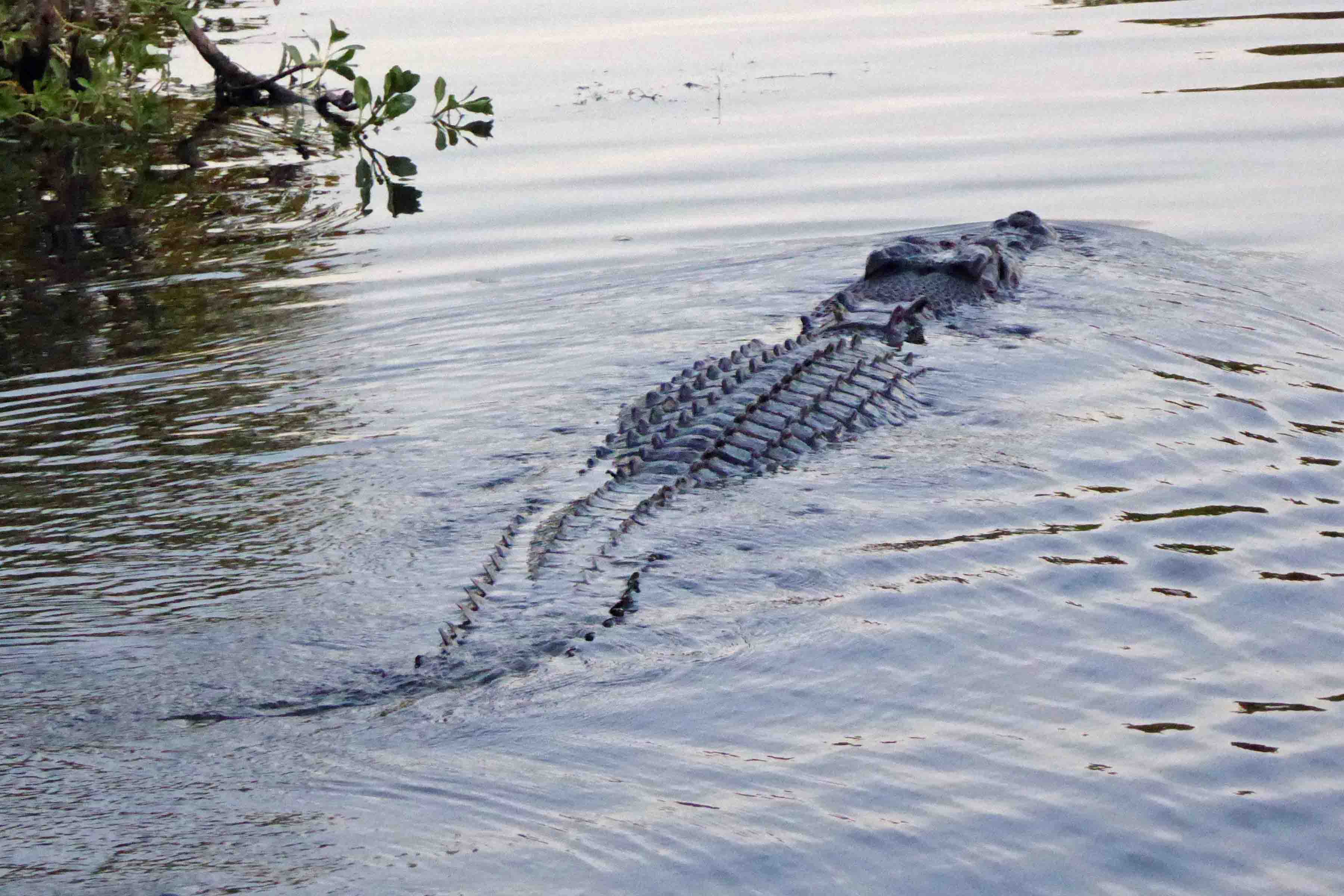 June 2015: Big male crocodile at Yellow Waters, Kakadu Nat Park, Northern Territories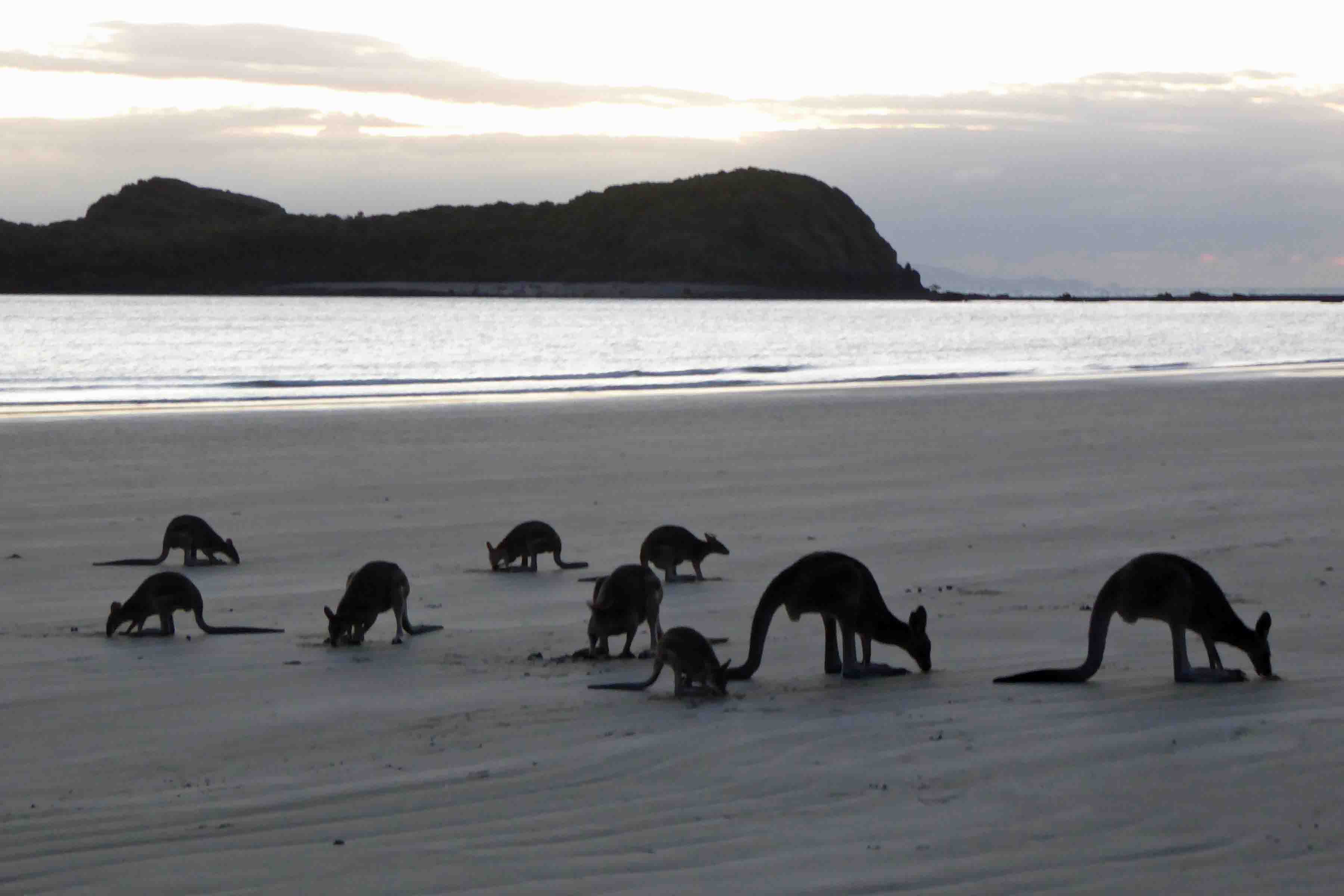 May 2015: Kangeroos on the beach at dawn at Cape Hillsborough, Queensland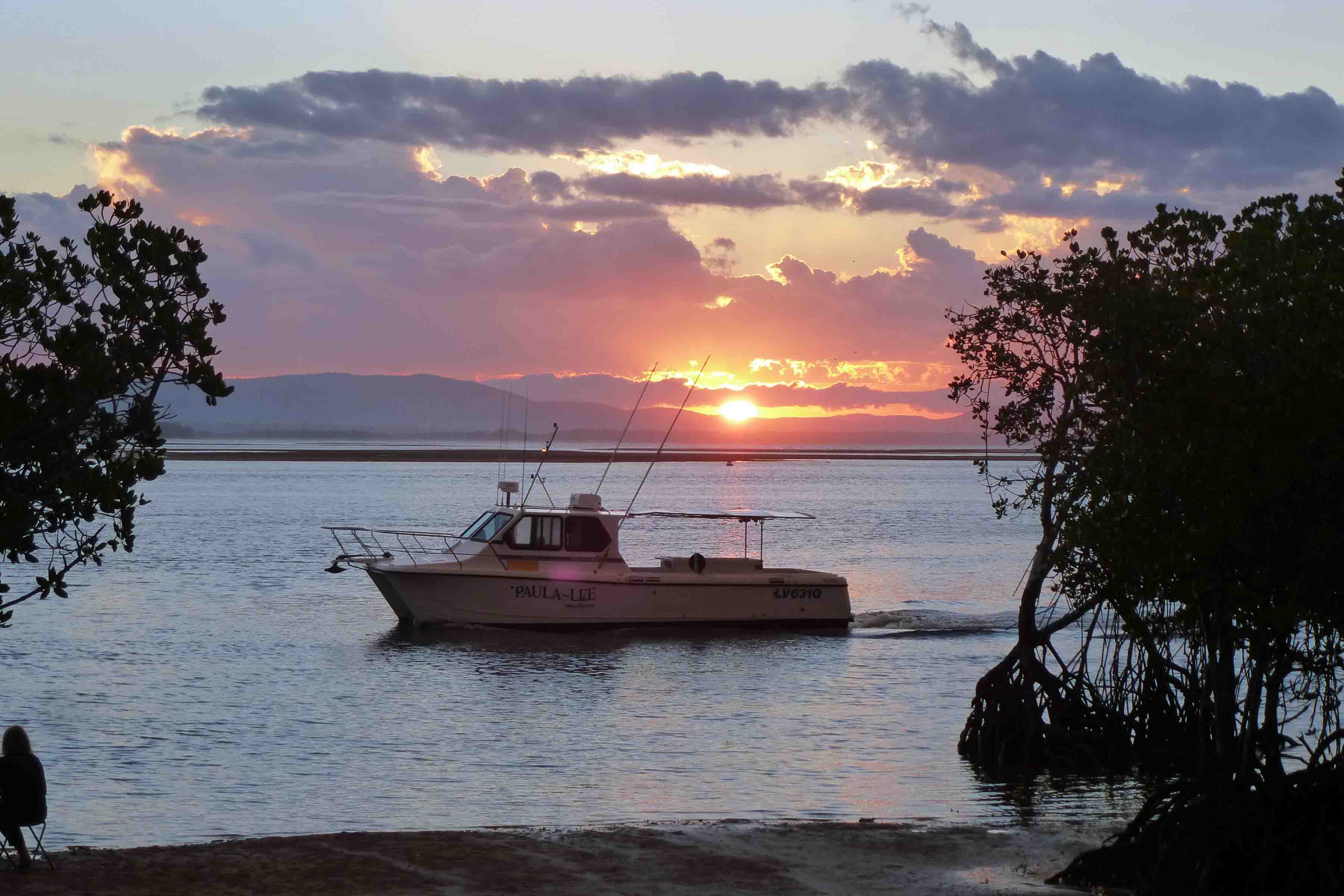 April 2015: Sunset over the Town of 1770, Queensland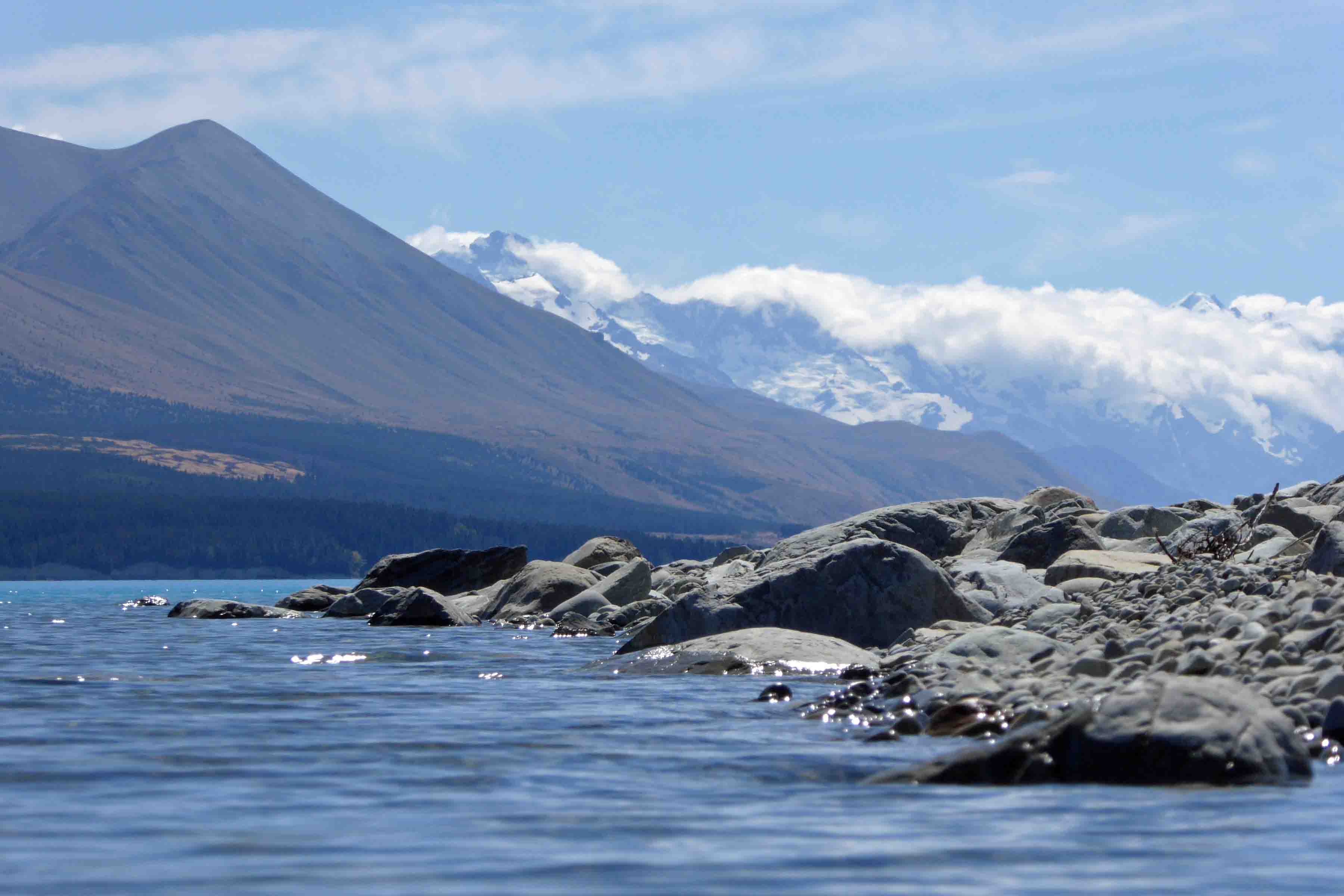 March 2015: Lake Pukaki looking towards Mount Cook, Southern Alps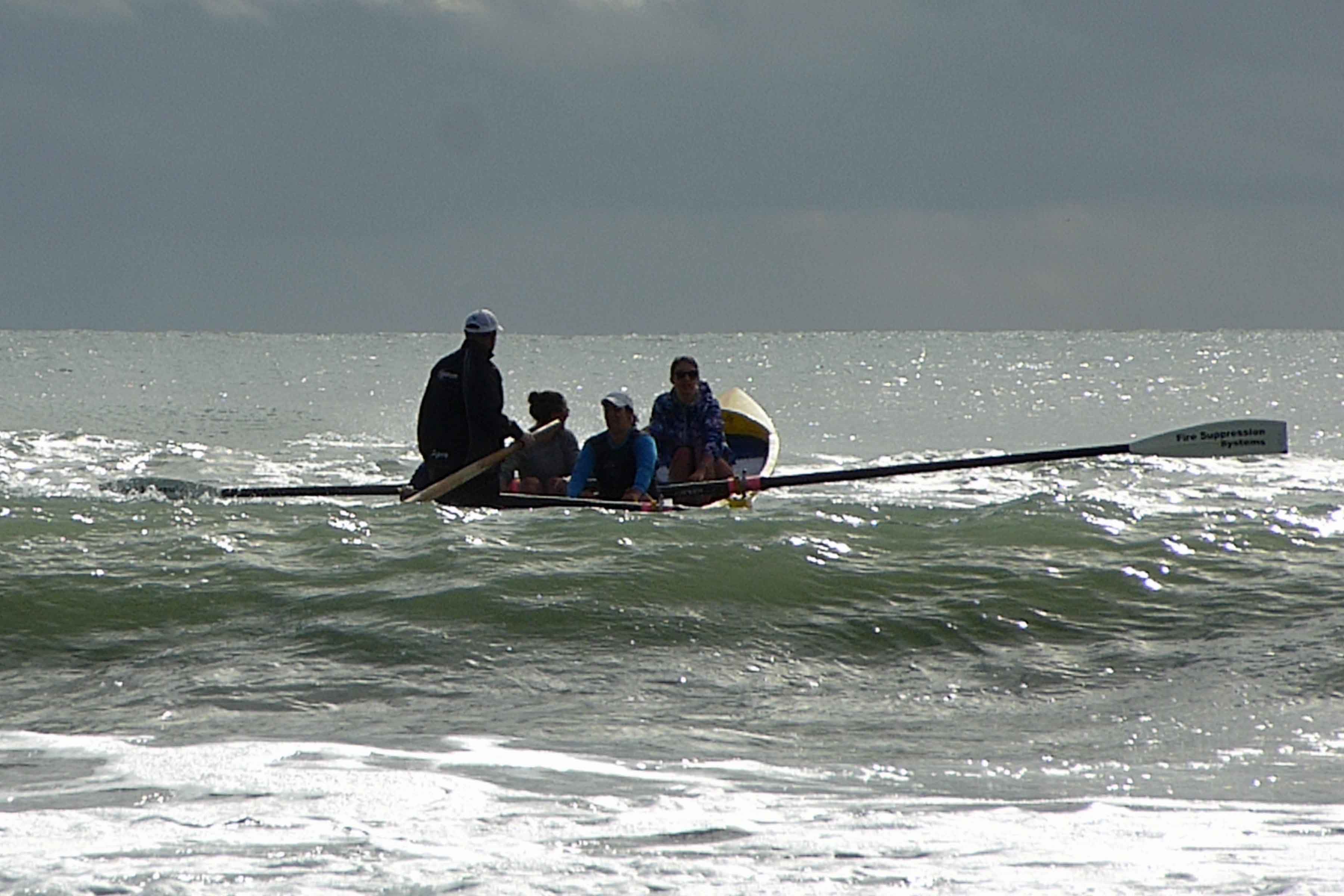 February 2015: Surf boat at North Beach, New Brighton, New Zealand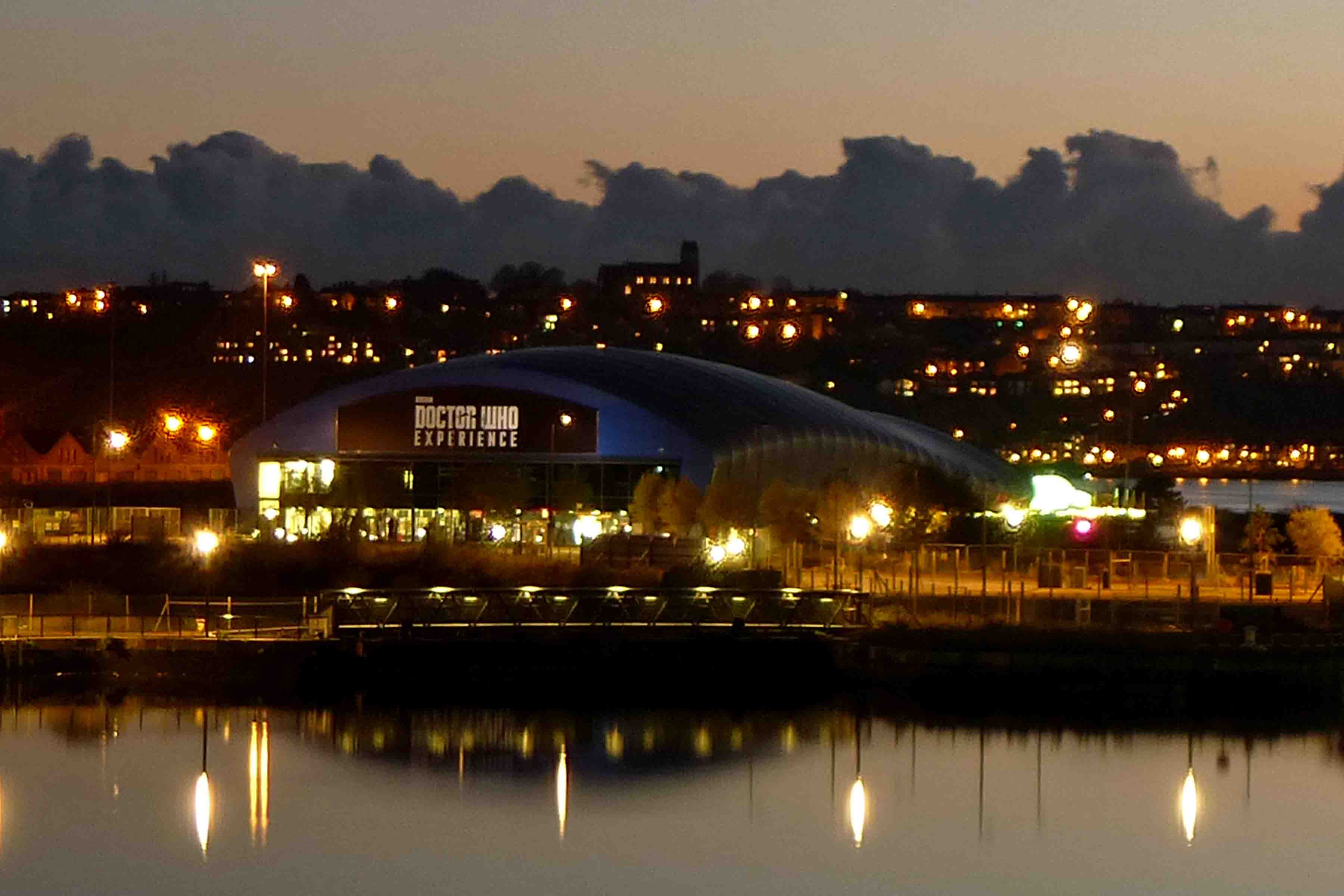 January 2015: Framing in thirds- the mountainous sky, Dr Who? and shimmering water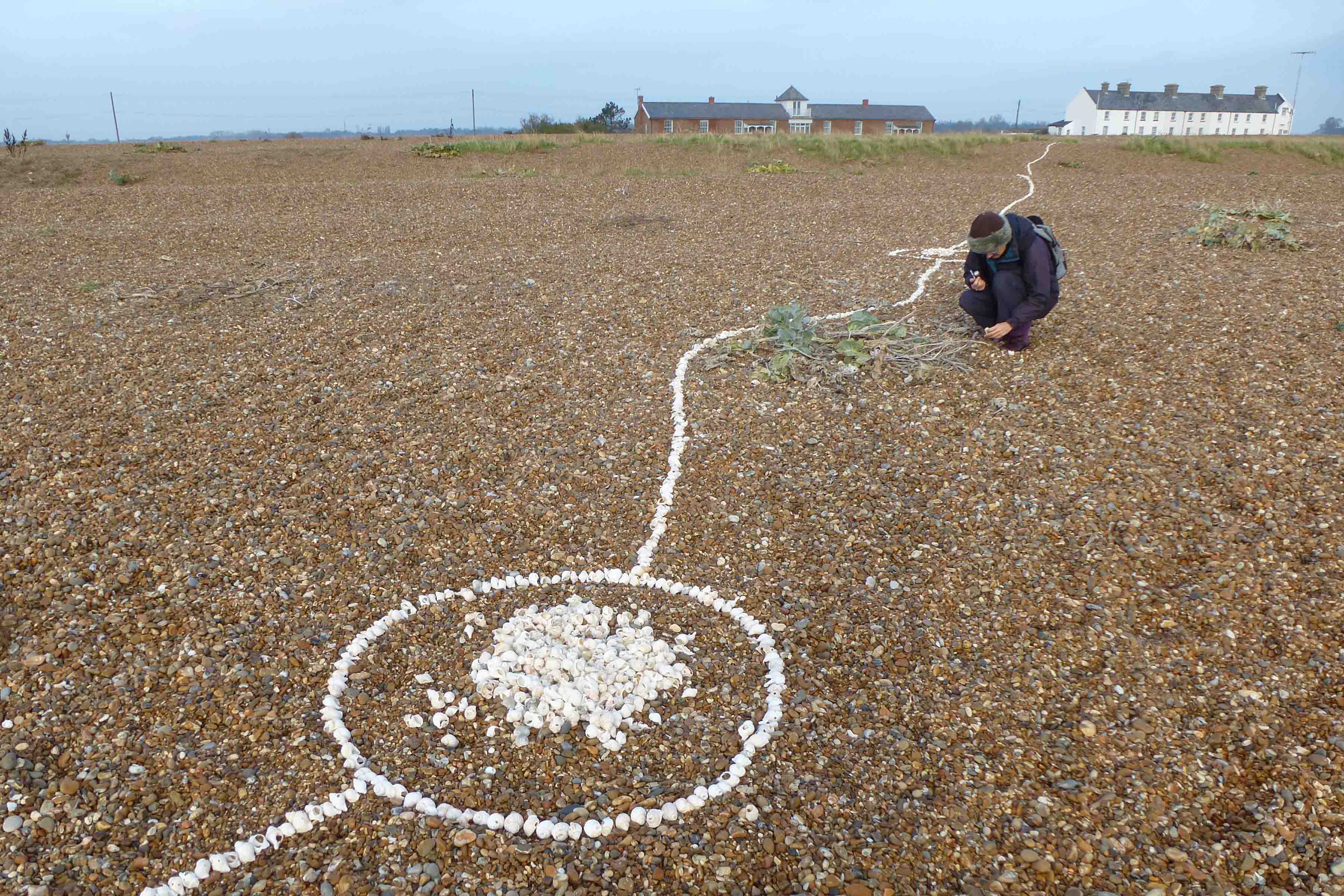 December 2014: A straggle of shells at Shingle Street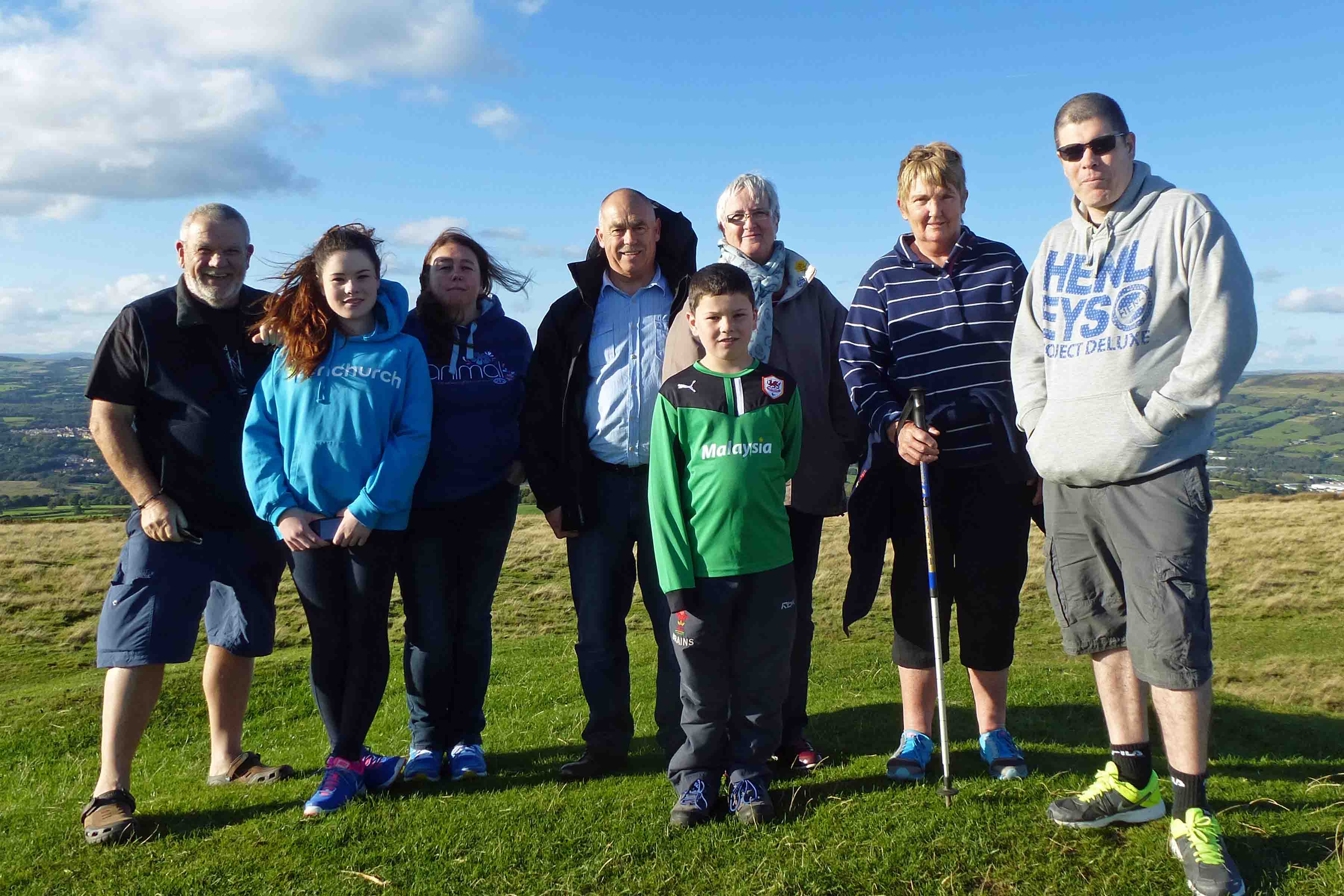 November 2014: Shortest on the left, tallest on the right. On the summit of The Garth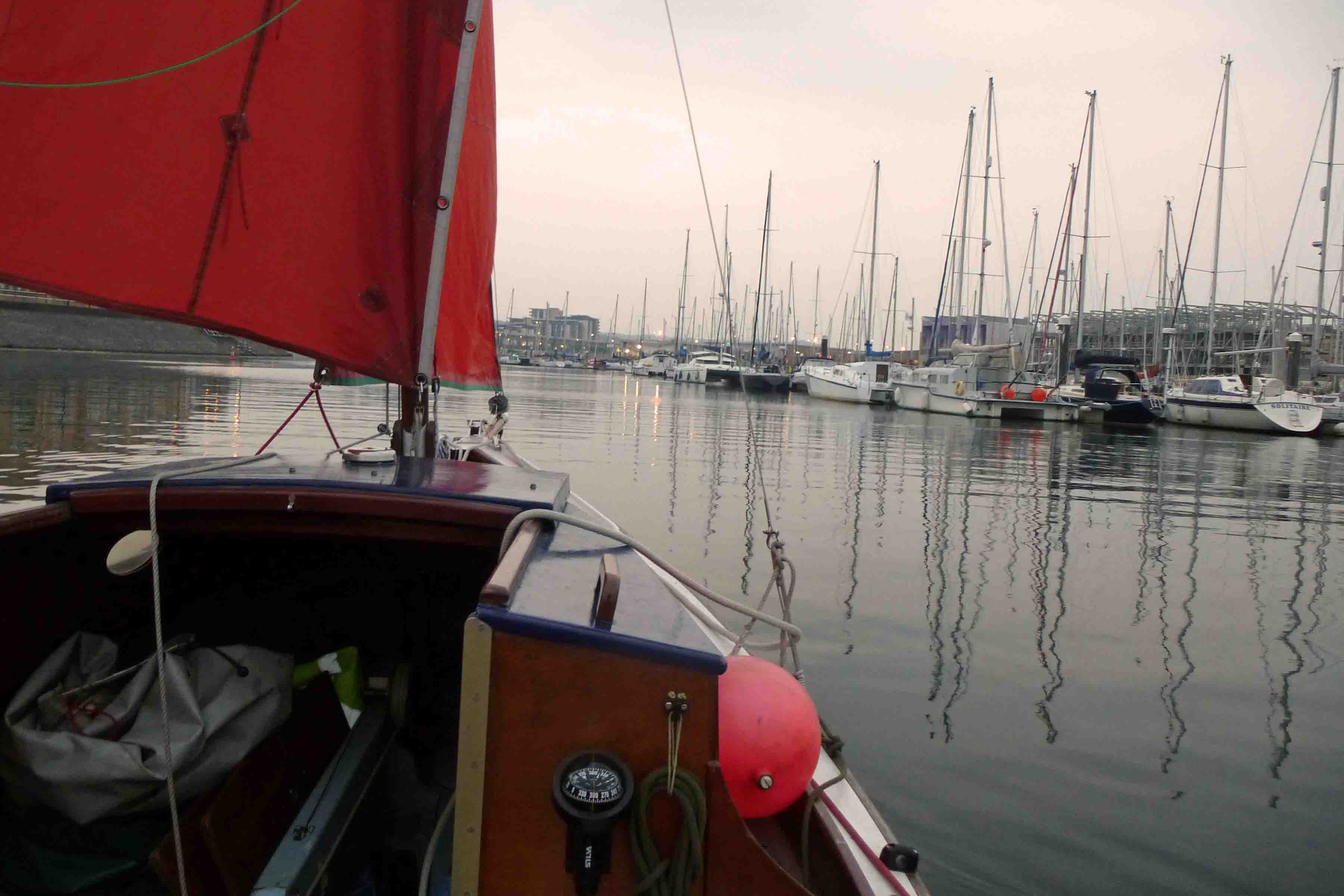 October 2014: Ghosting home to her mooring, Fleur drifts up river as the evening light begins to dim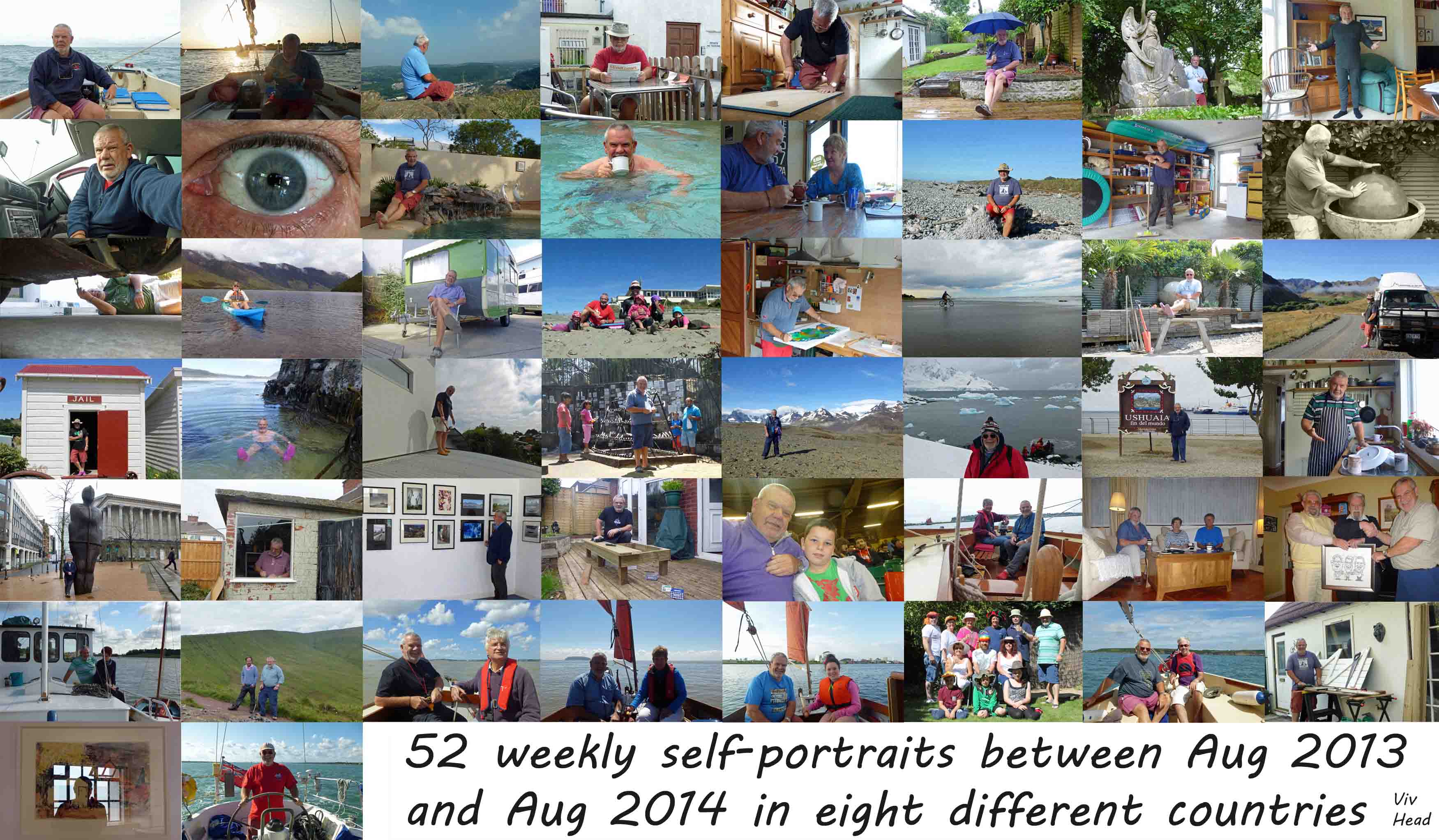 September 2014: In an unthinking moment in August 2013 I took a self portrait. Another one the following week started a trend. Fifty-two weeks later, this is the result.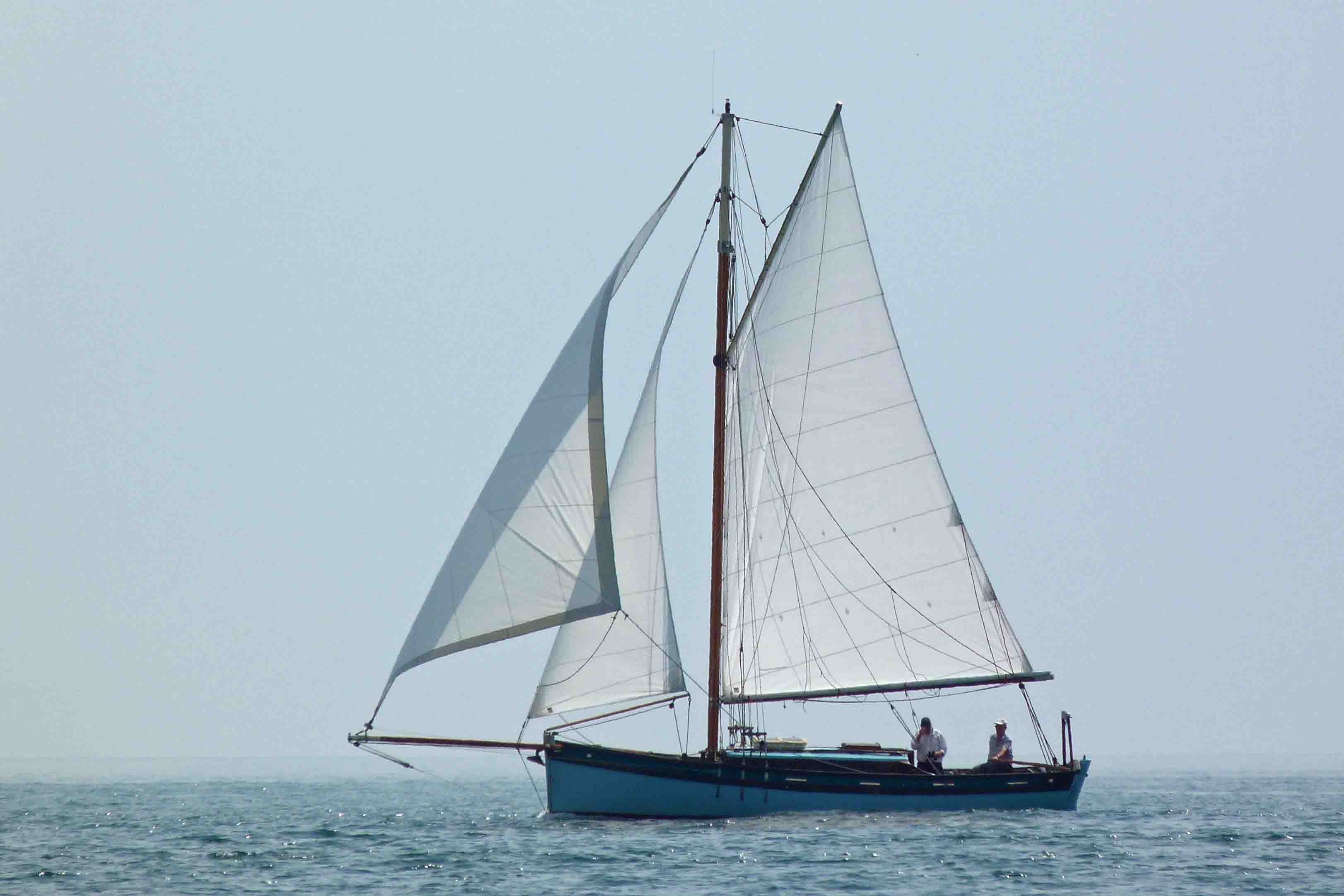 August 2014 Beautiful gaff cutter seen at the entrance to Milford Haven in late July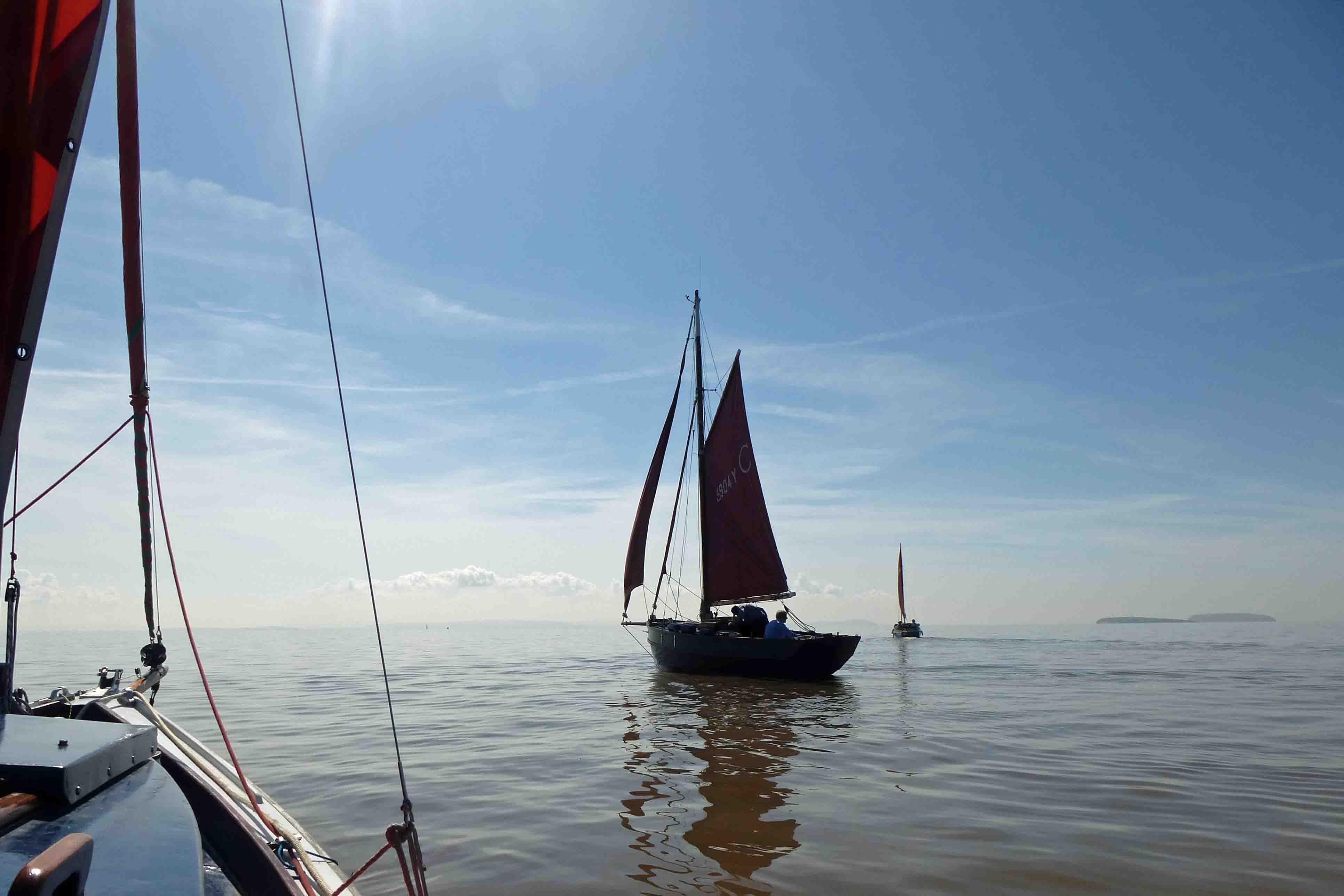 July 2014 Calmly down channel- in amongst the islands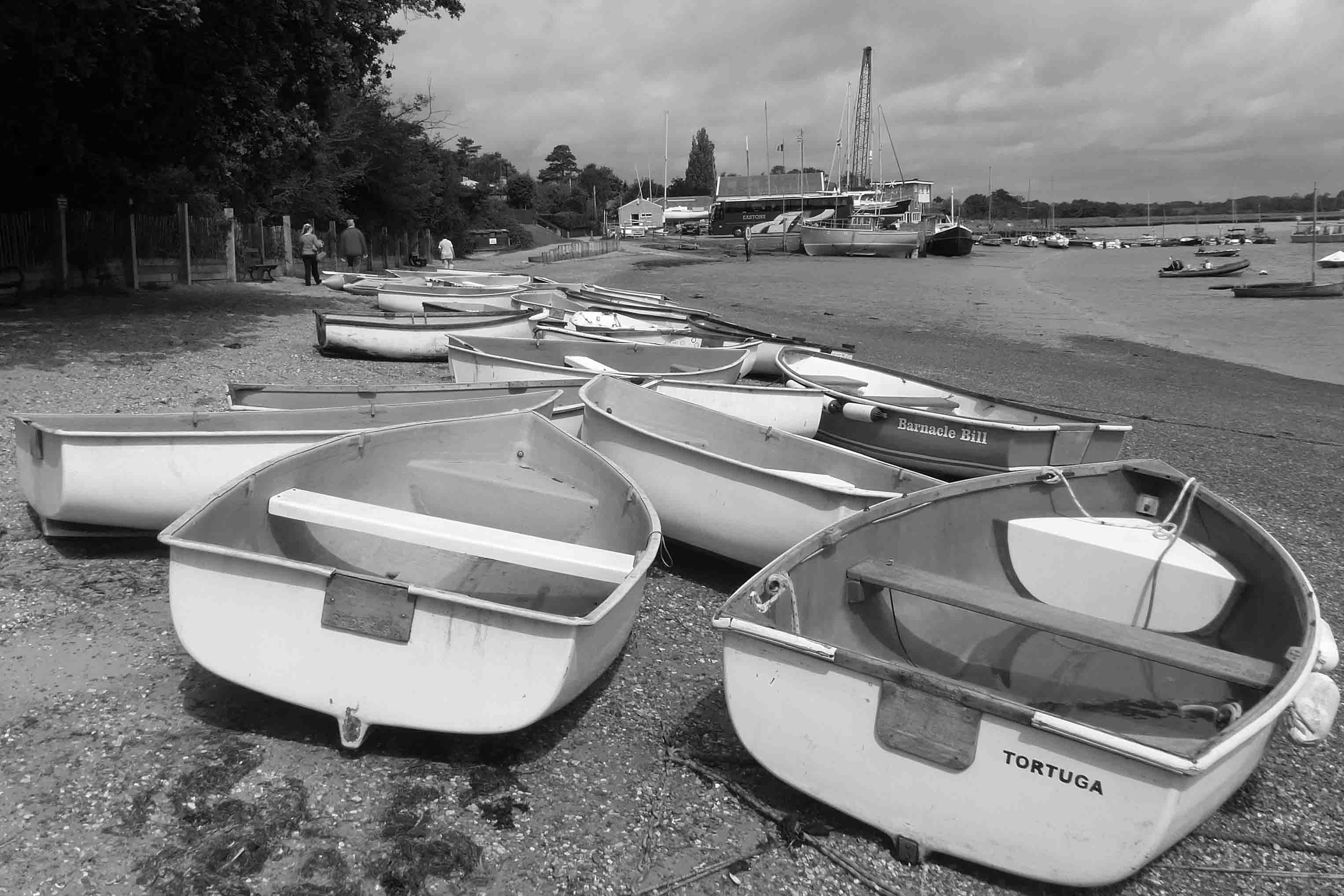 June 1914: Dinghies on the beach at Suffolk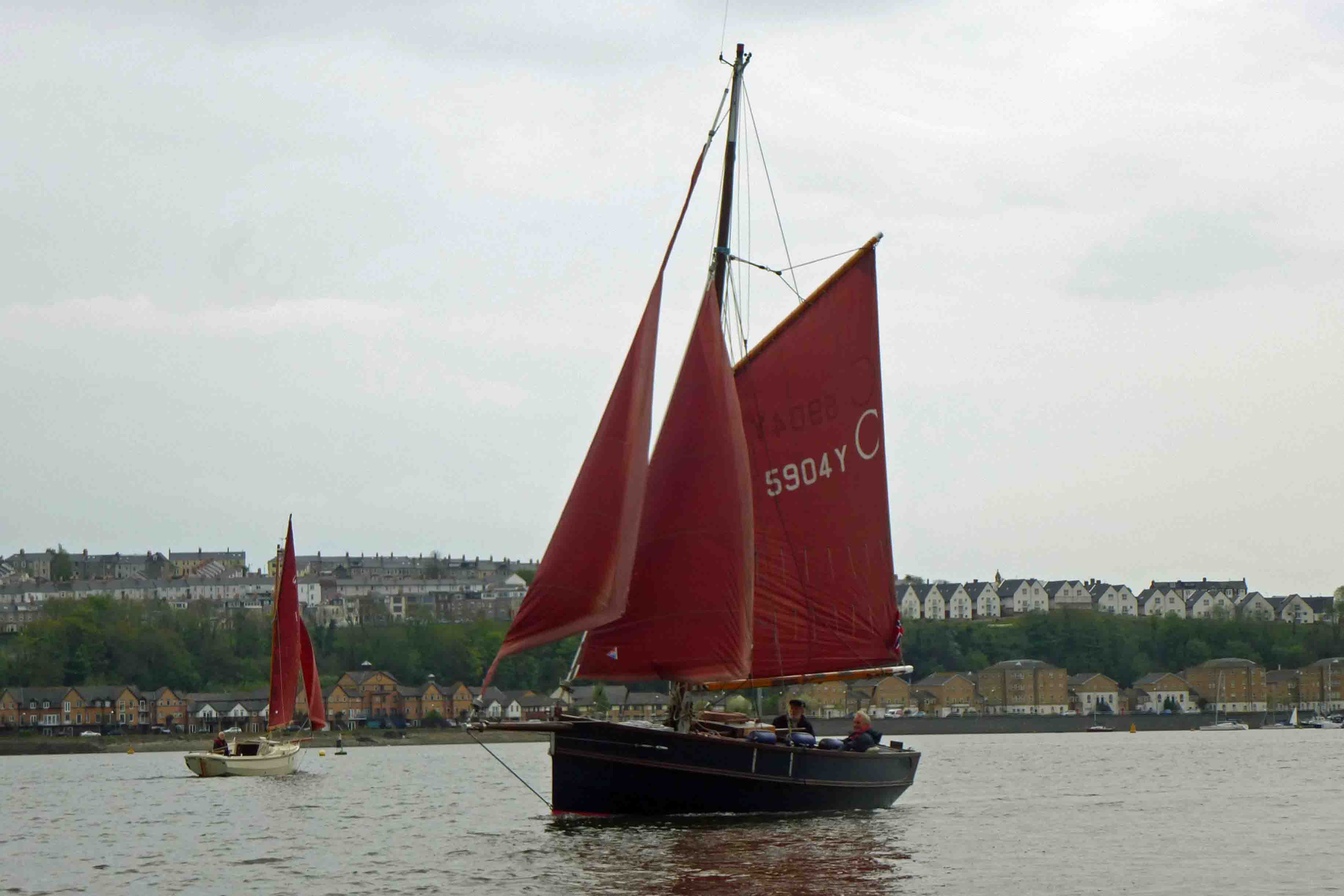 May 2014: Hugh Harrison's Evenstar gracing Cardiff Bay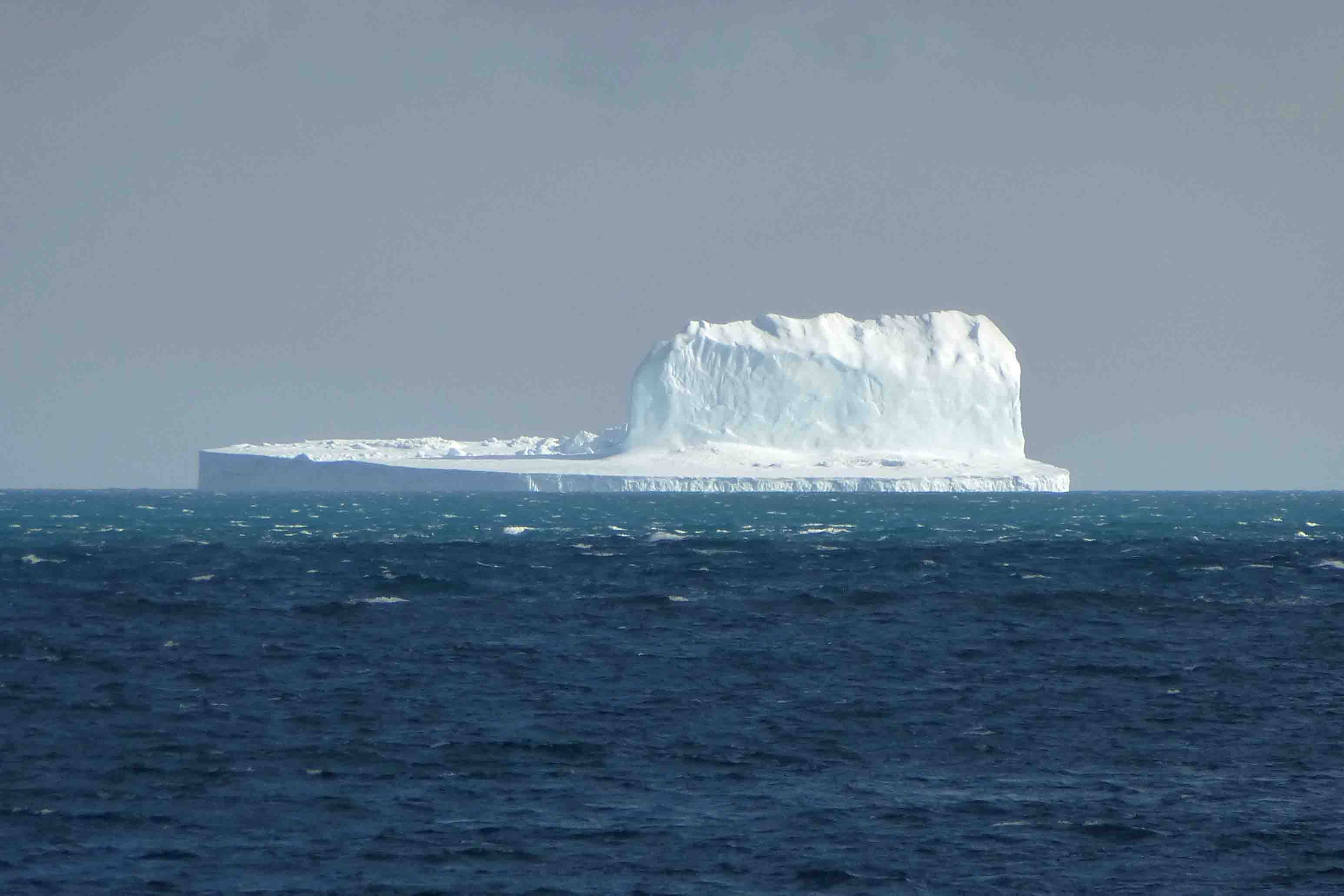 April 2014: A massive iceberg off the coast of South Georgia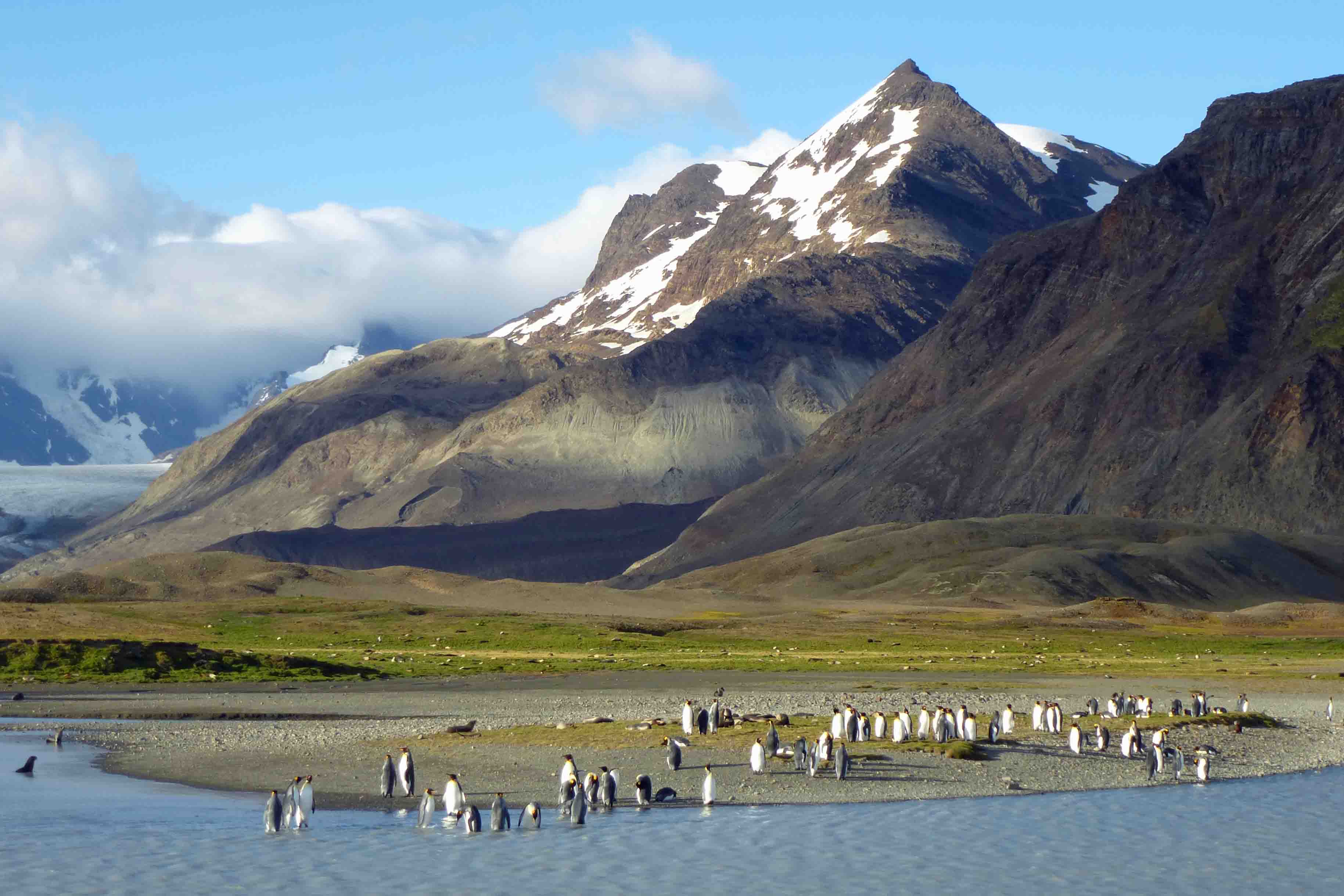 March 2014: King Penguins at South Georgia on passage to the Antarctic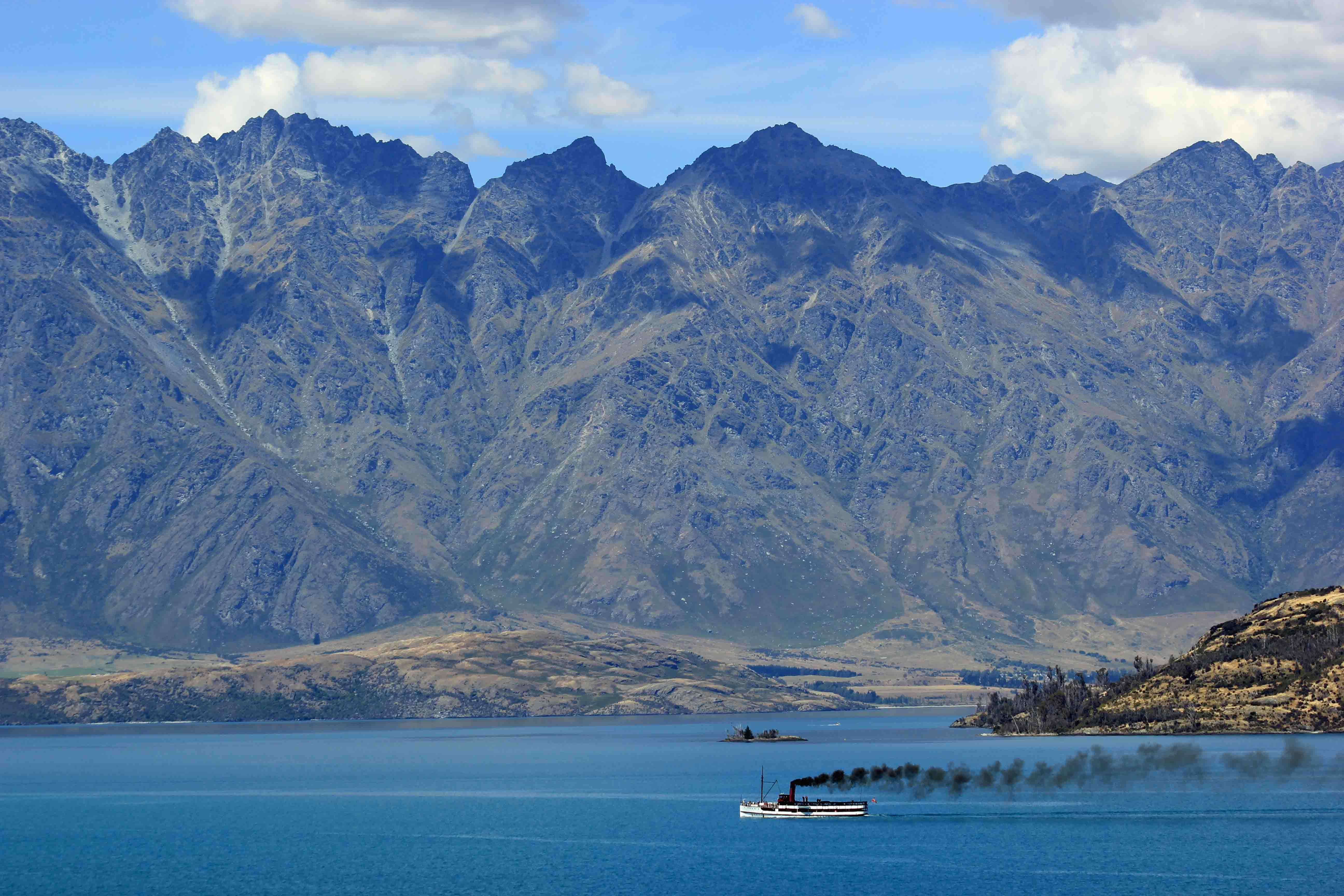 February 2014: The 1912 steamer TSS Earnslaw on Lake Wakatipu with the Remarkables mountain range as a backdrop, South Island New Zealand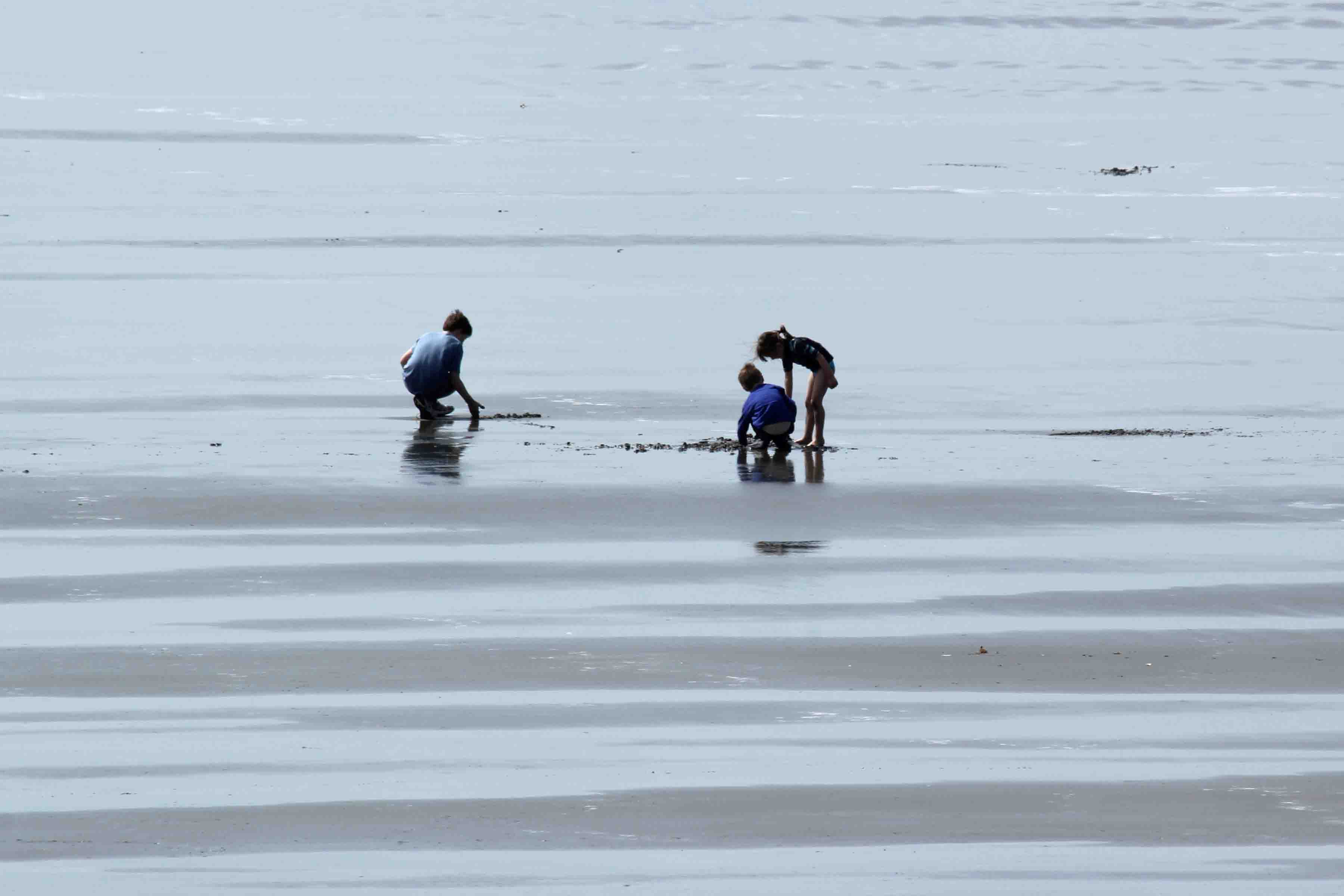 January 1914: Beach children, New Brighton, Christchurch NZ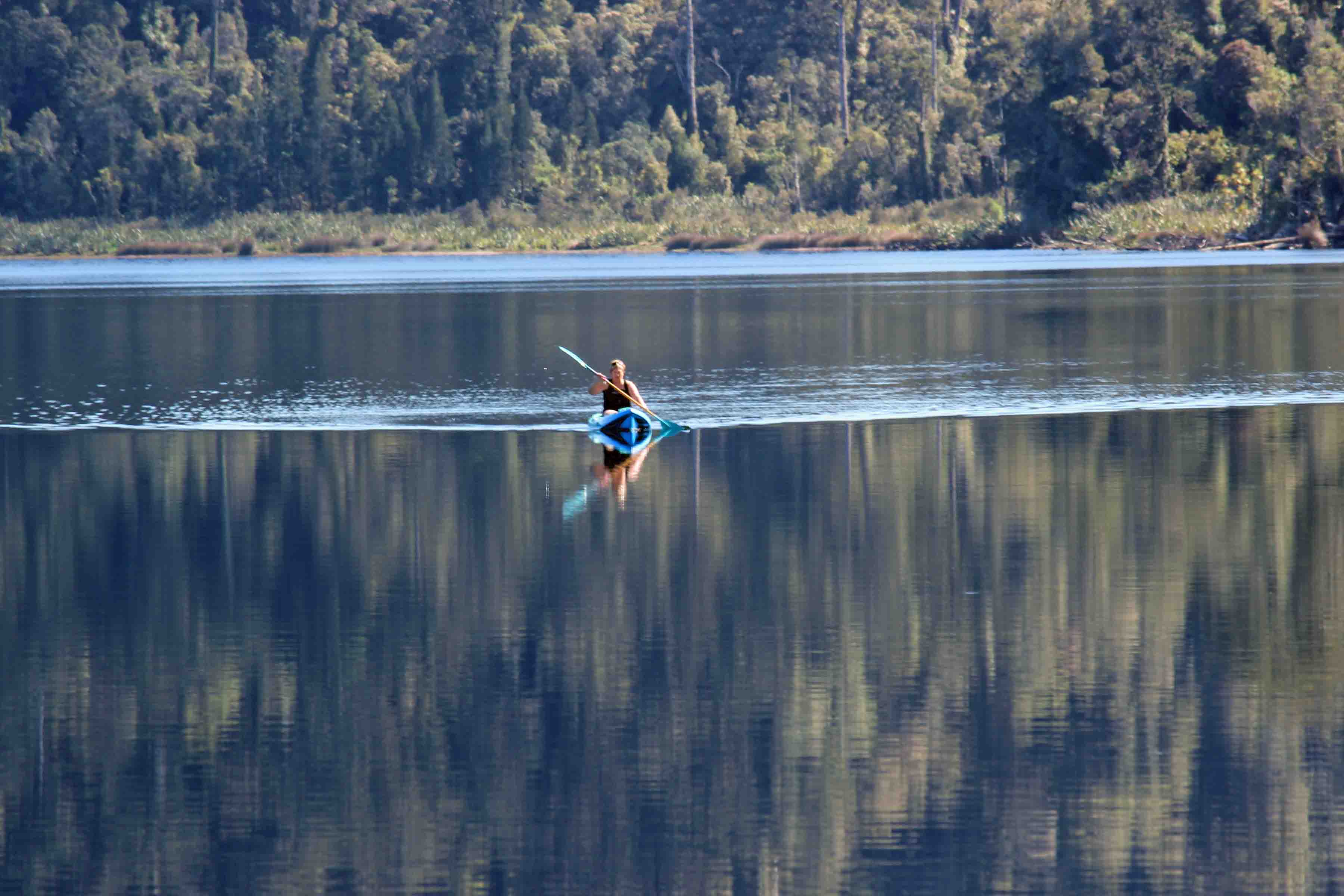 December 2013: Betty kayaking on Lake Ianthe, South Island New Zealand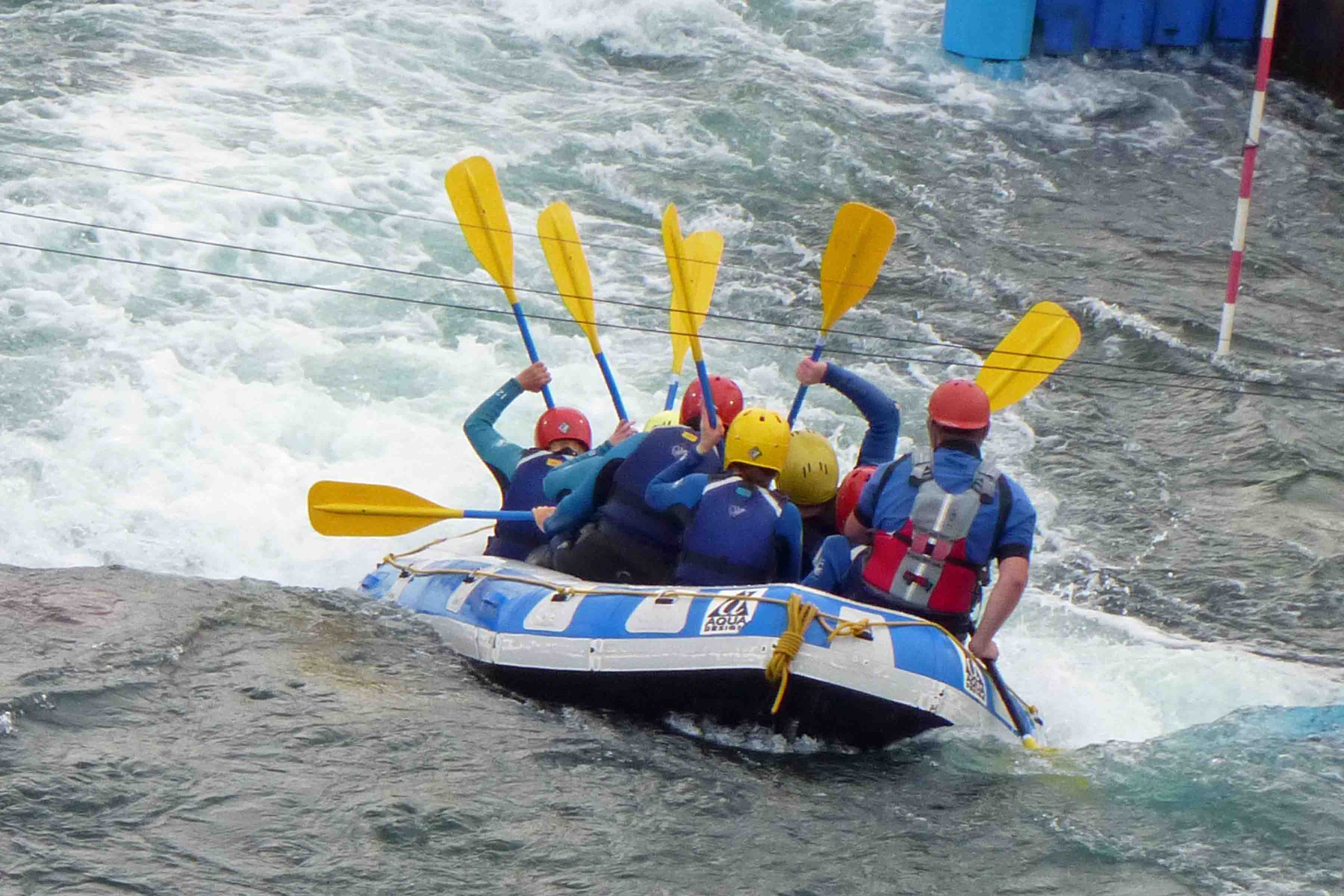 November 2013: Paddles up (OK, there's always one…) at the white water rafting and kayak centre in Cardiff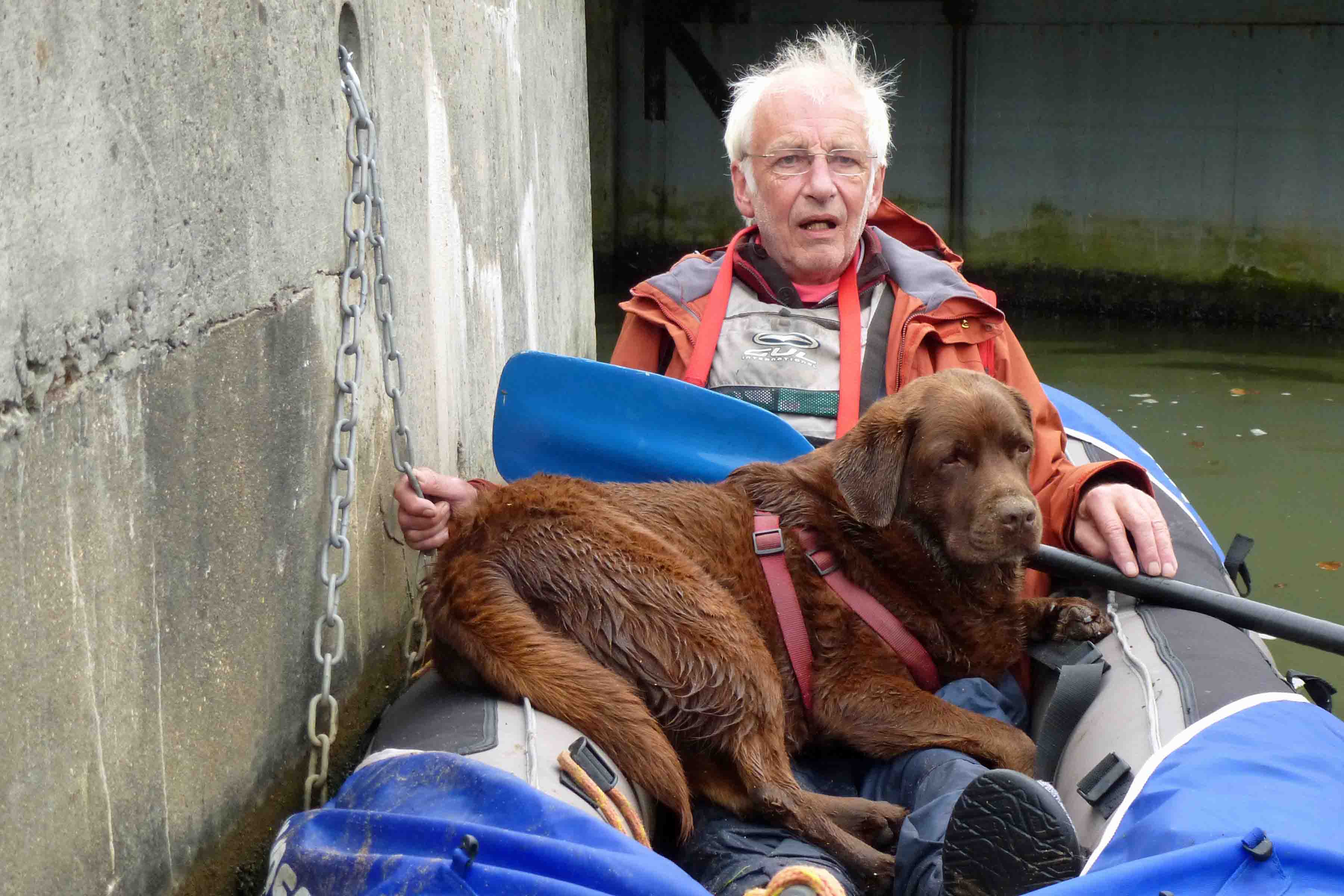 October 2013: One man and his dog, negotiating the last lock on the upper reaches of the River Thames at Lechlade (Gloucestershire) paddling an inflatable canoe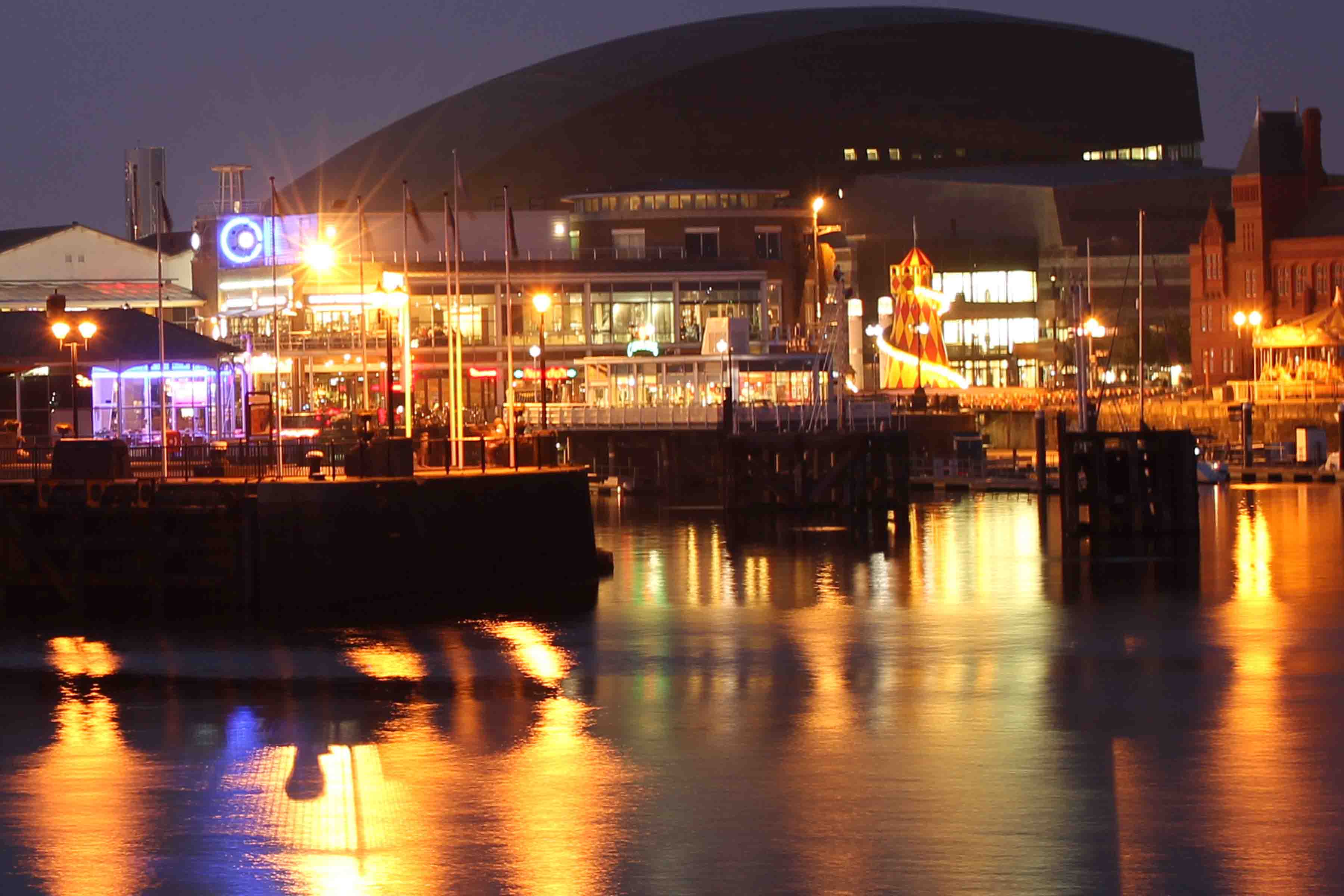 September 2013: The waterfront at Cardiff Harbour on a balmy August night taken from the terrace of St David's Hotel that was littered with our empty coffee cups.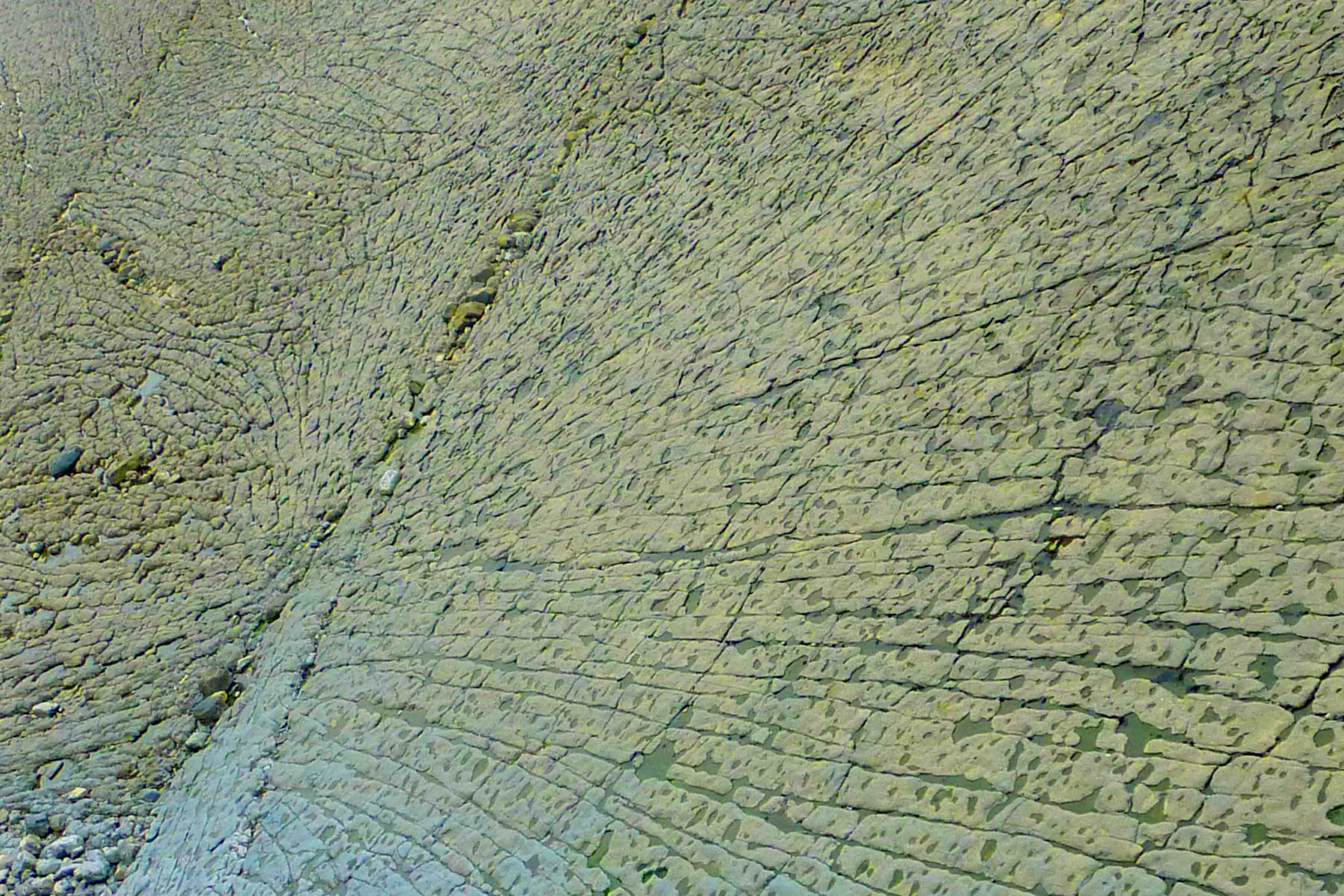 August 2013 Tessellated pavement at Nash Point beach, Vale of Glamorgan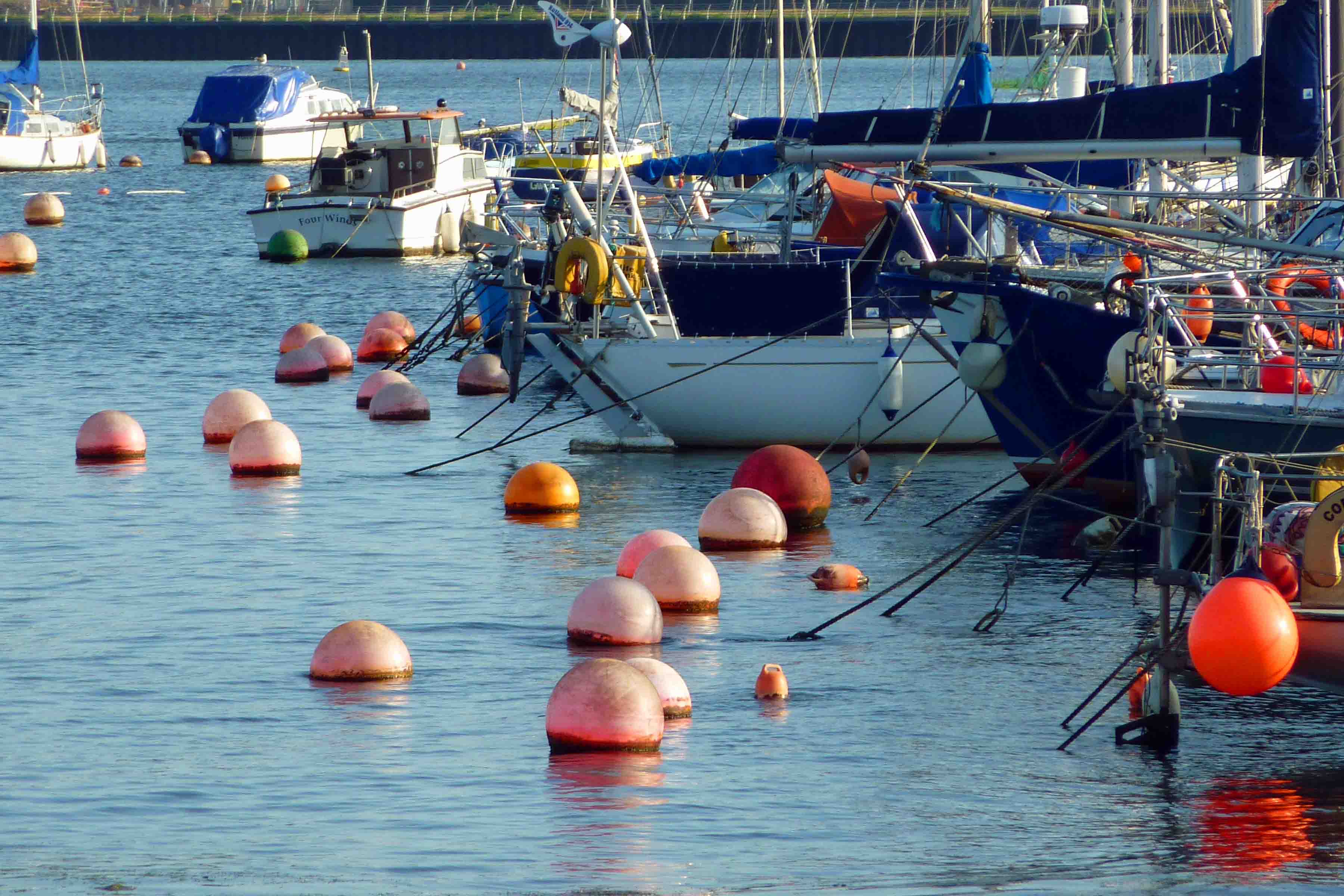 July 2013 Pink Buoys on a blue sea- Cardiff Bay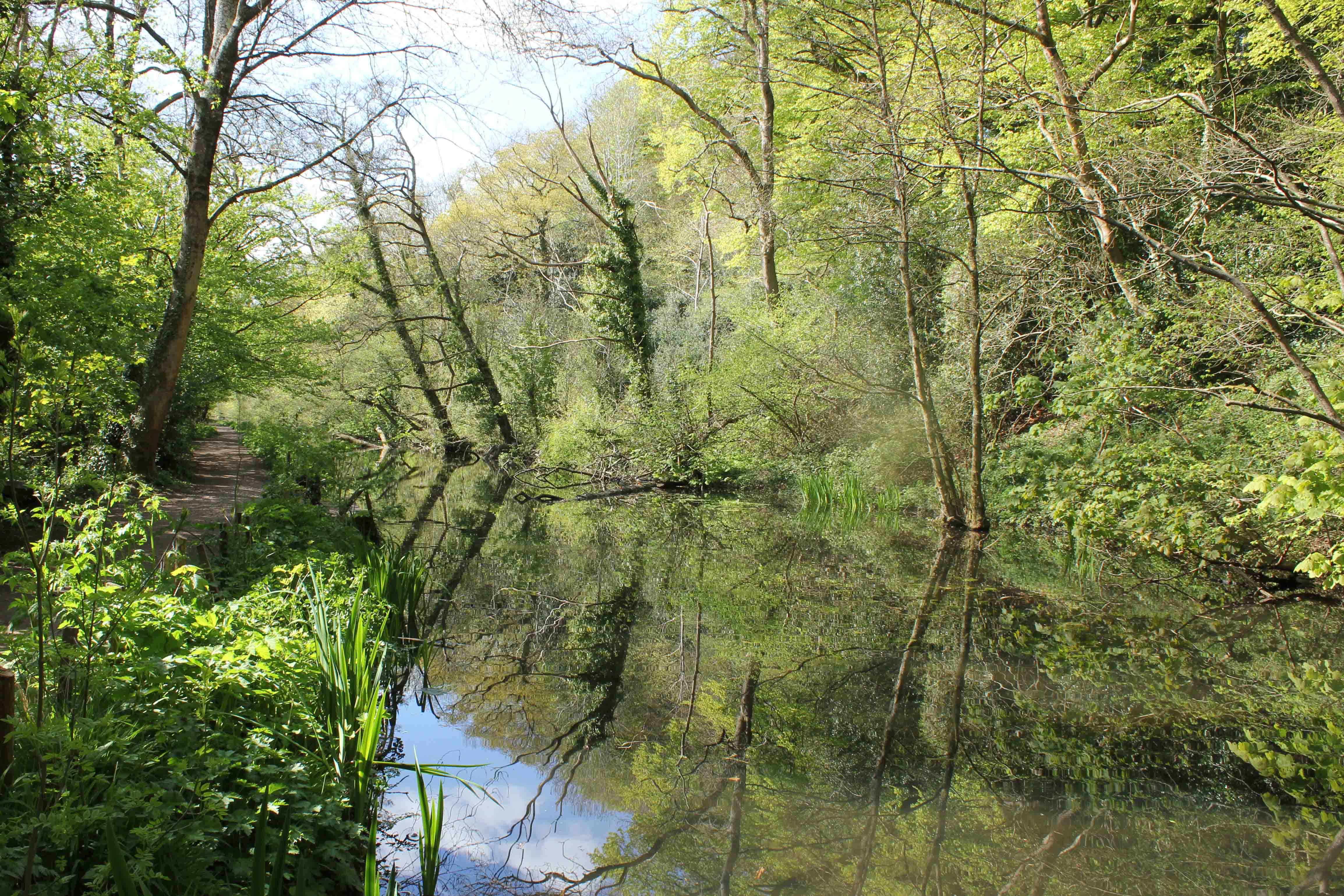 June 2013: All that's left of the Glamorgan Canal, seen at its best in the spring. It is the last remaining section of water, perhaps two-thirds of a mile long, of the once famous canal that brought coal and iron from the Welsh Valleys to the sea. Coal that fired the steam ships all around the globe and railway lines that carried trains in countries as far apart as America, Australia and Russia.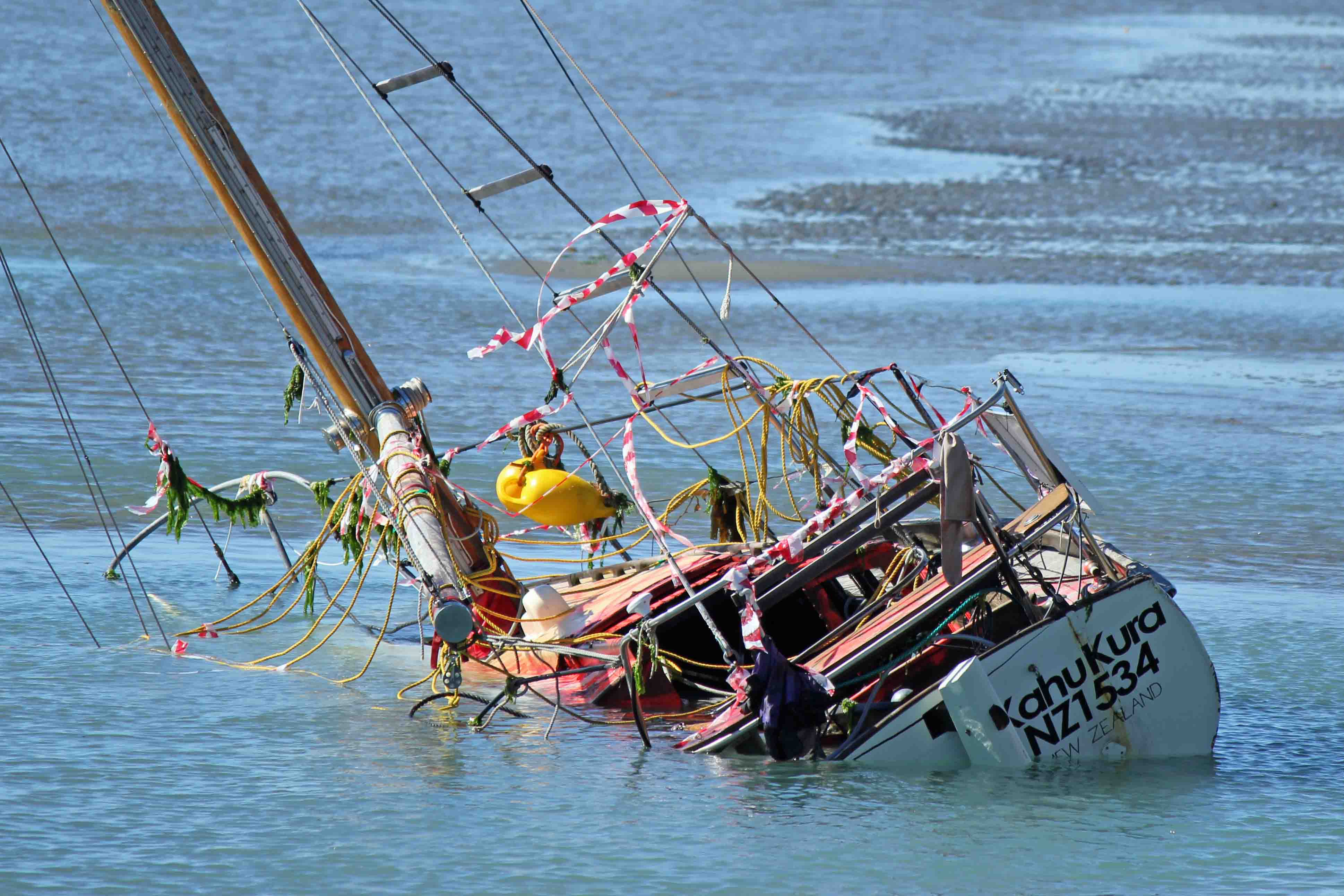 May 2013: On Good Friday 2013 the 36ft wooden yacht Kahu Kura broke its moorings in the Avon and Heathcote Estuary and was washed out to sea to fetch up on the beach at nearby Sumner. Attempts to re-float it proved futile and within three days she had attracted the attention of vandals, been battered by the tide and had sunk into the sand. Uninsured, she was boken up and taken away, although her keel remains buried still.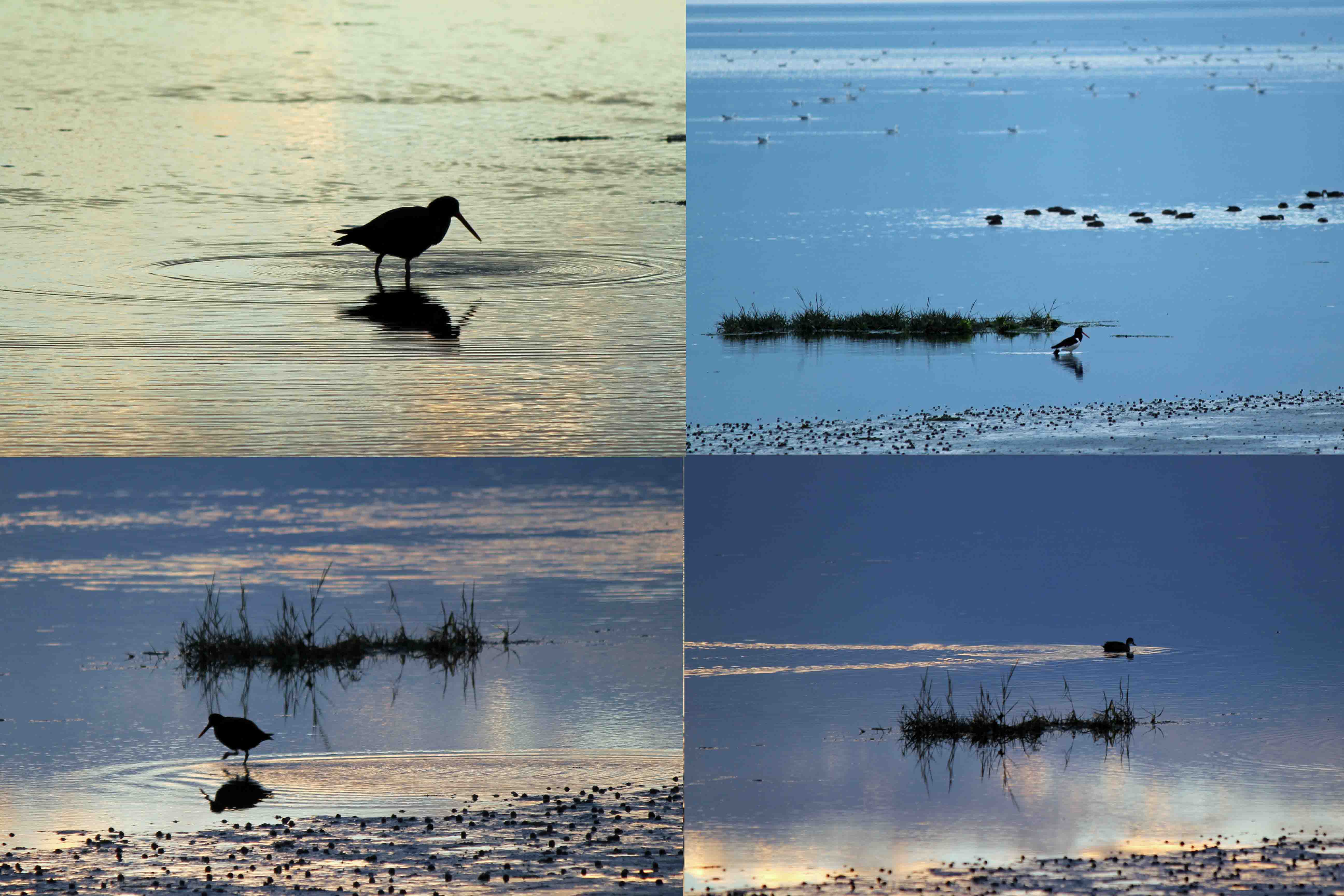 April 2013: Oystercatchers at dusk. Last photos of this amazing estuary we have left behind. OK so we are just across the road from the beach, but it still won't be the same.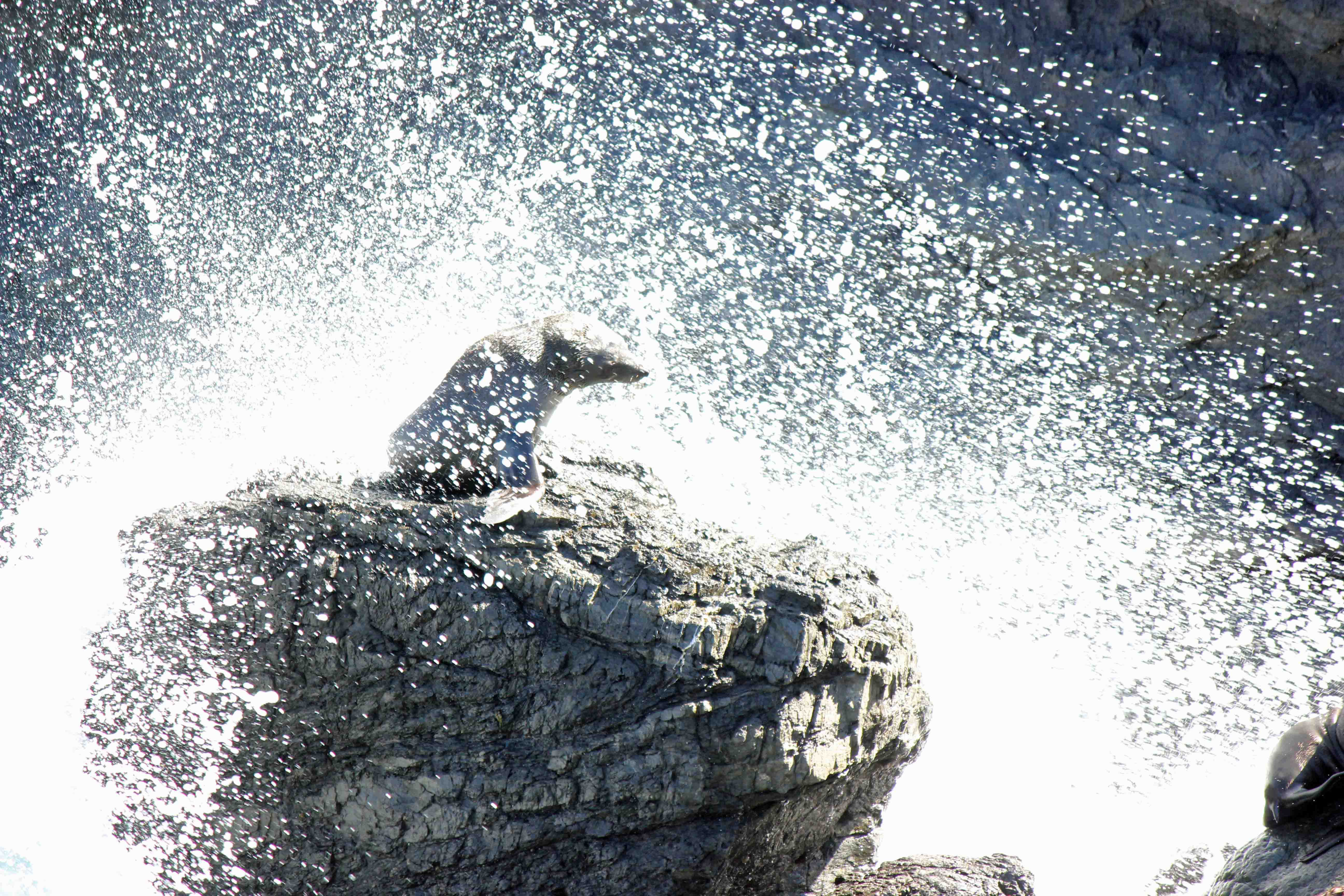 March 2013: Sea Lion taking a shower, Cape Palliser, North Island, NZ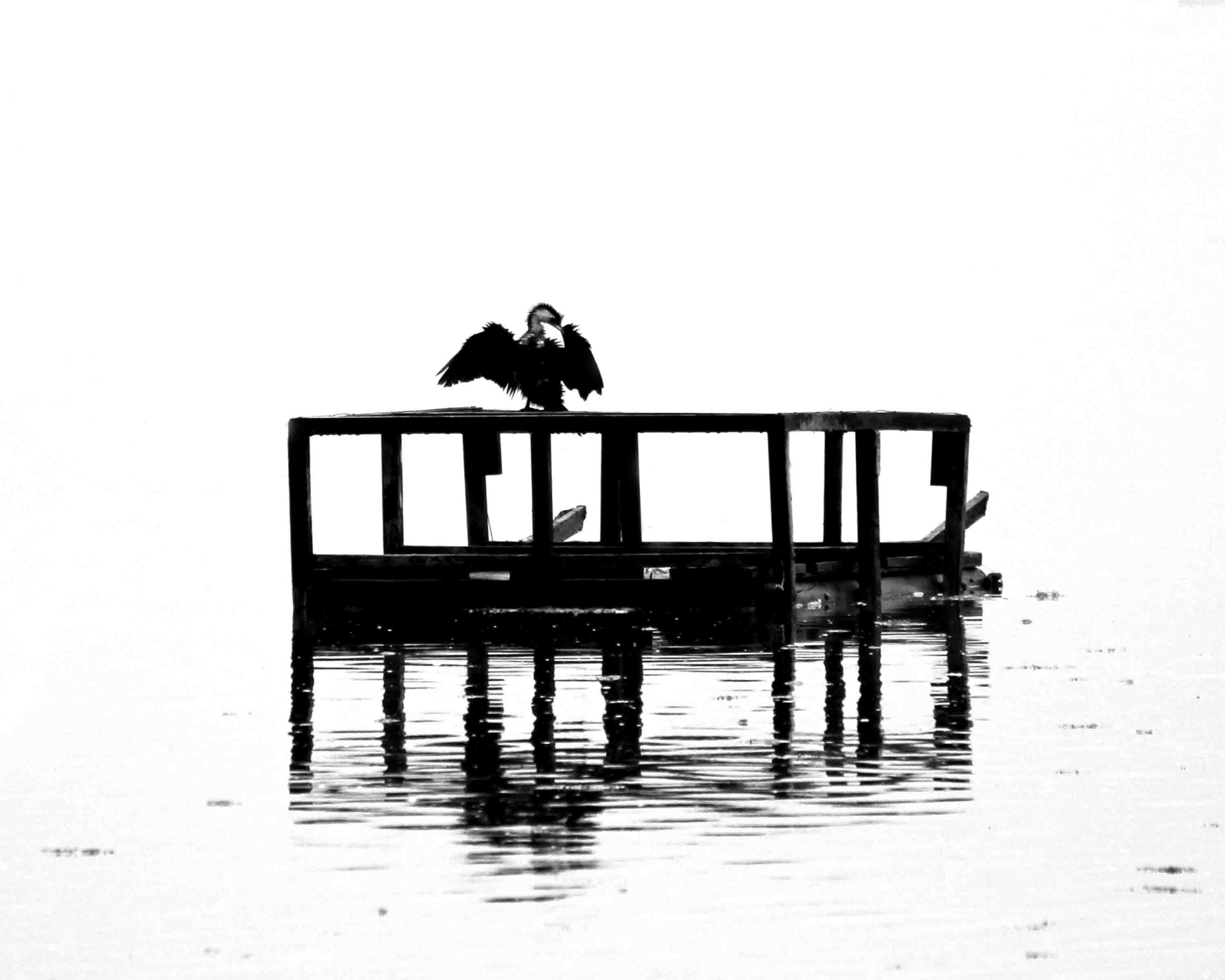 February 2013: Bird nest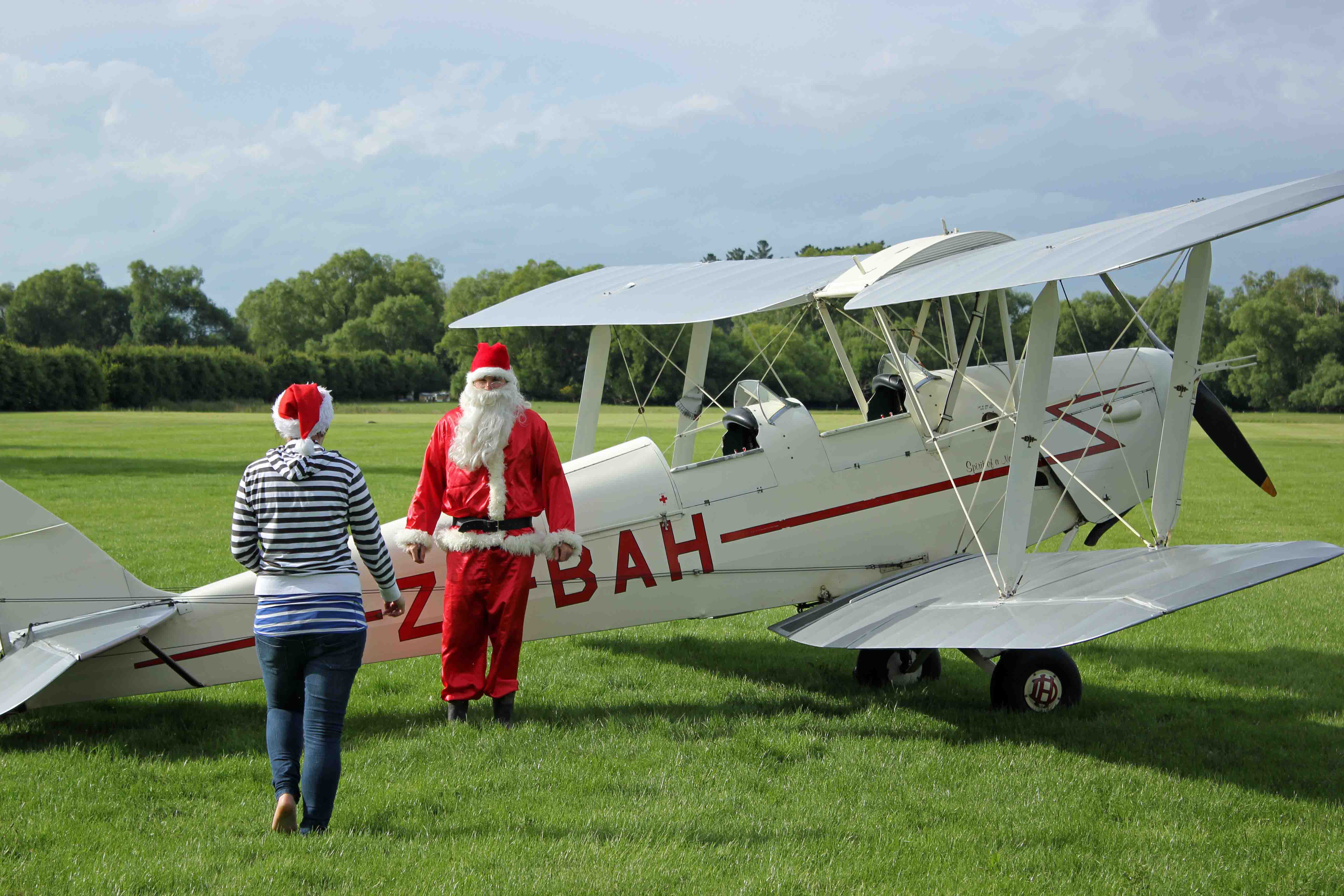 January 2013: Santa arrives in his Tiger Moth
December 2012: Where sinks the southern moon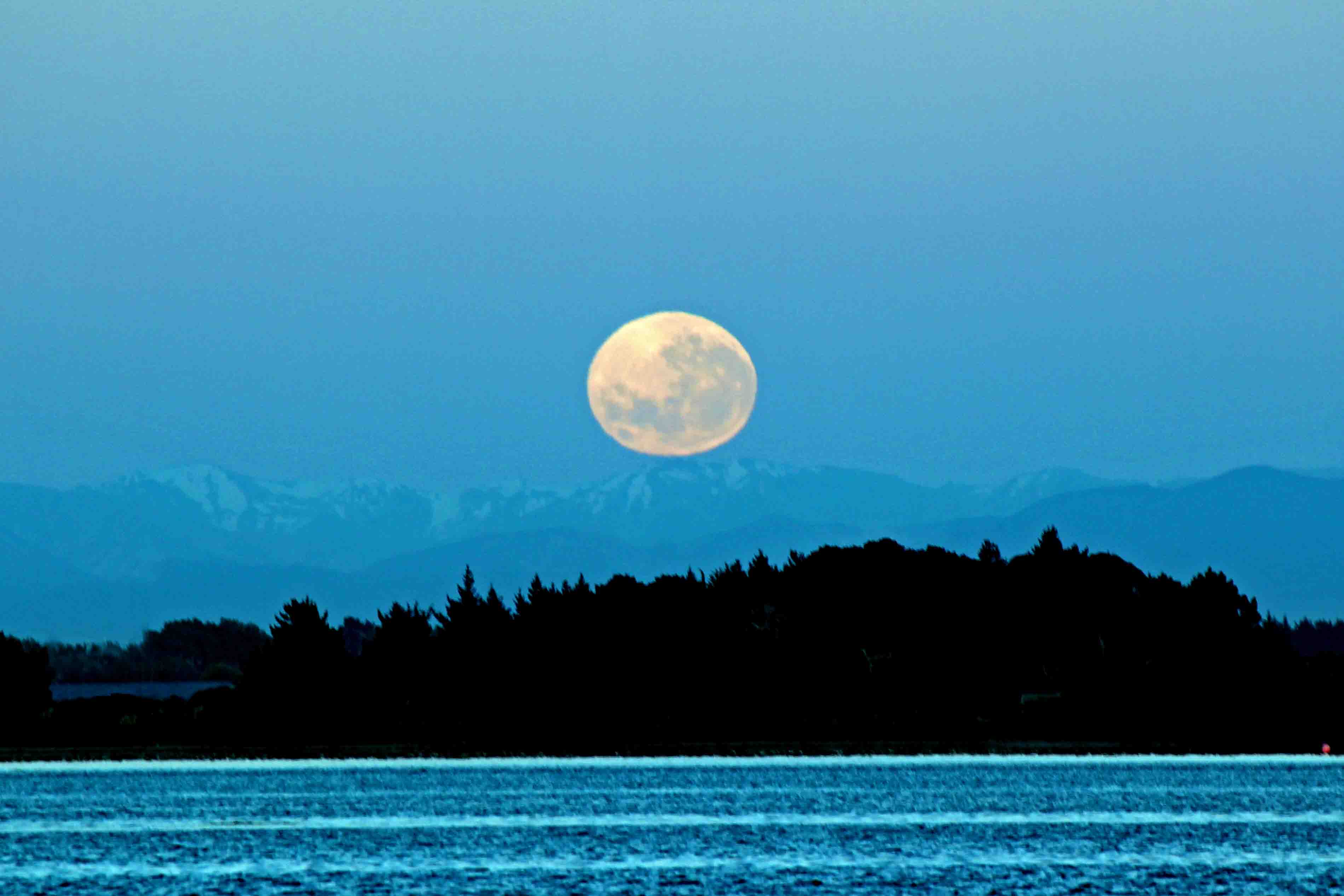 November 2012: The Memory 19 gaffer Arwen sailing in the Bristol Channel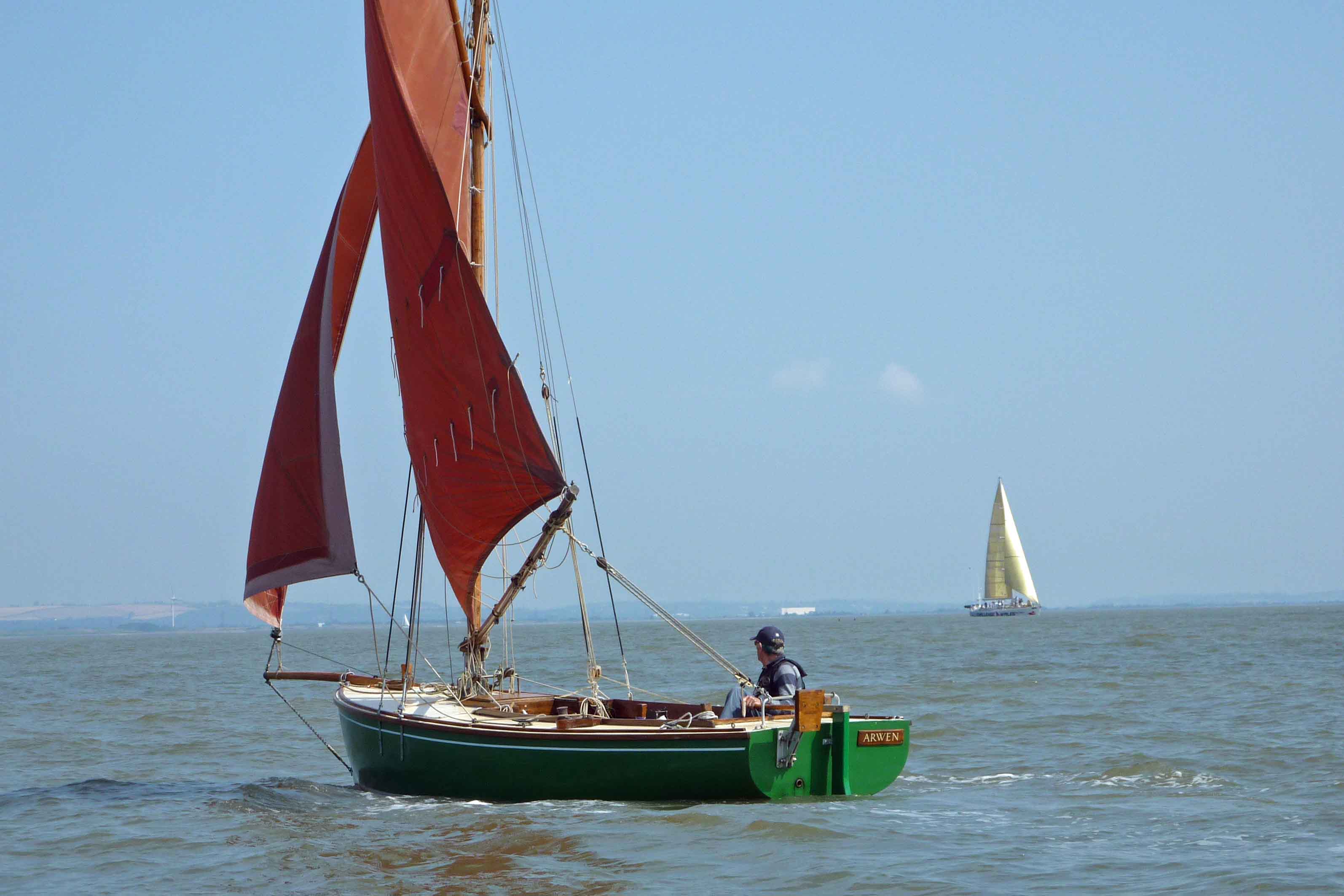 October 2012: A visitor at the hotel window in Padstow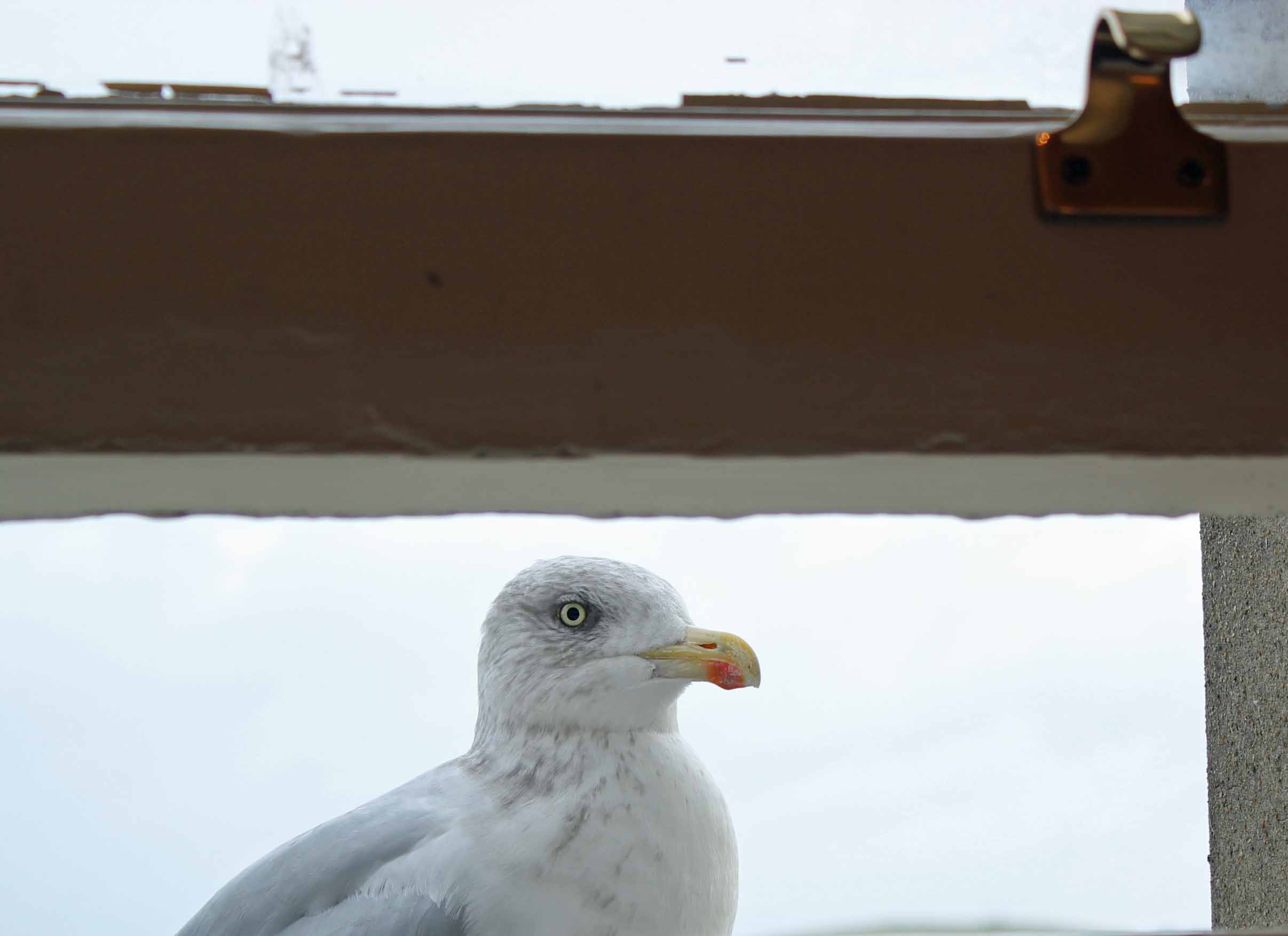 September 2012: Showing off at the Royal Welsh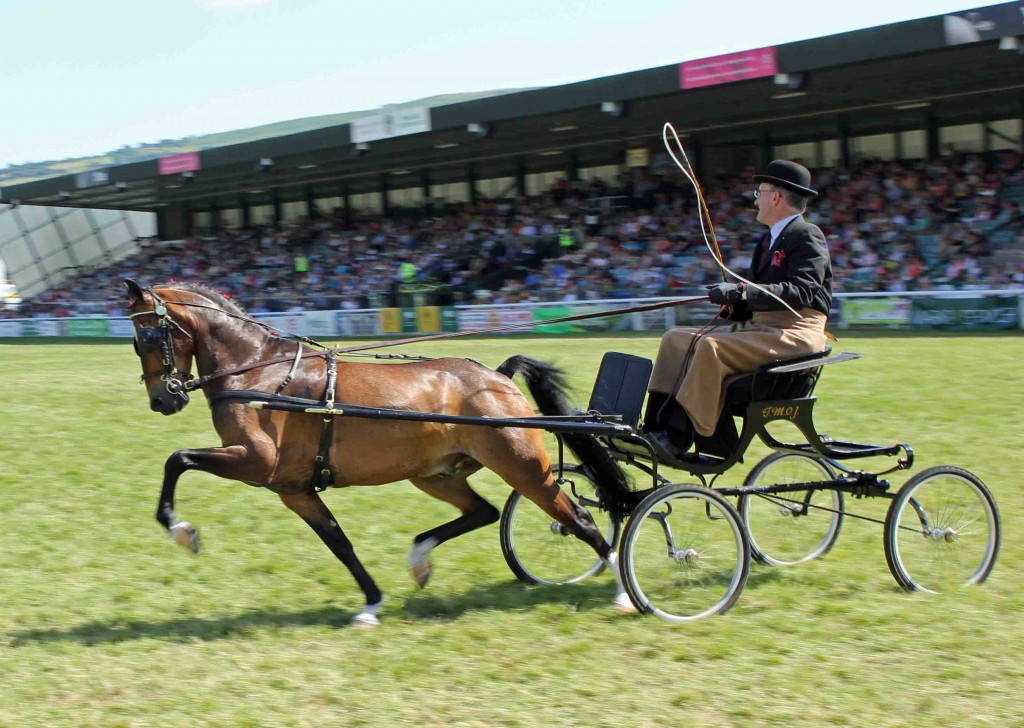 August 2012: Resting boats and floating islands in the Bristol Channel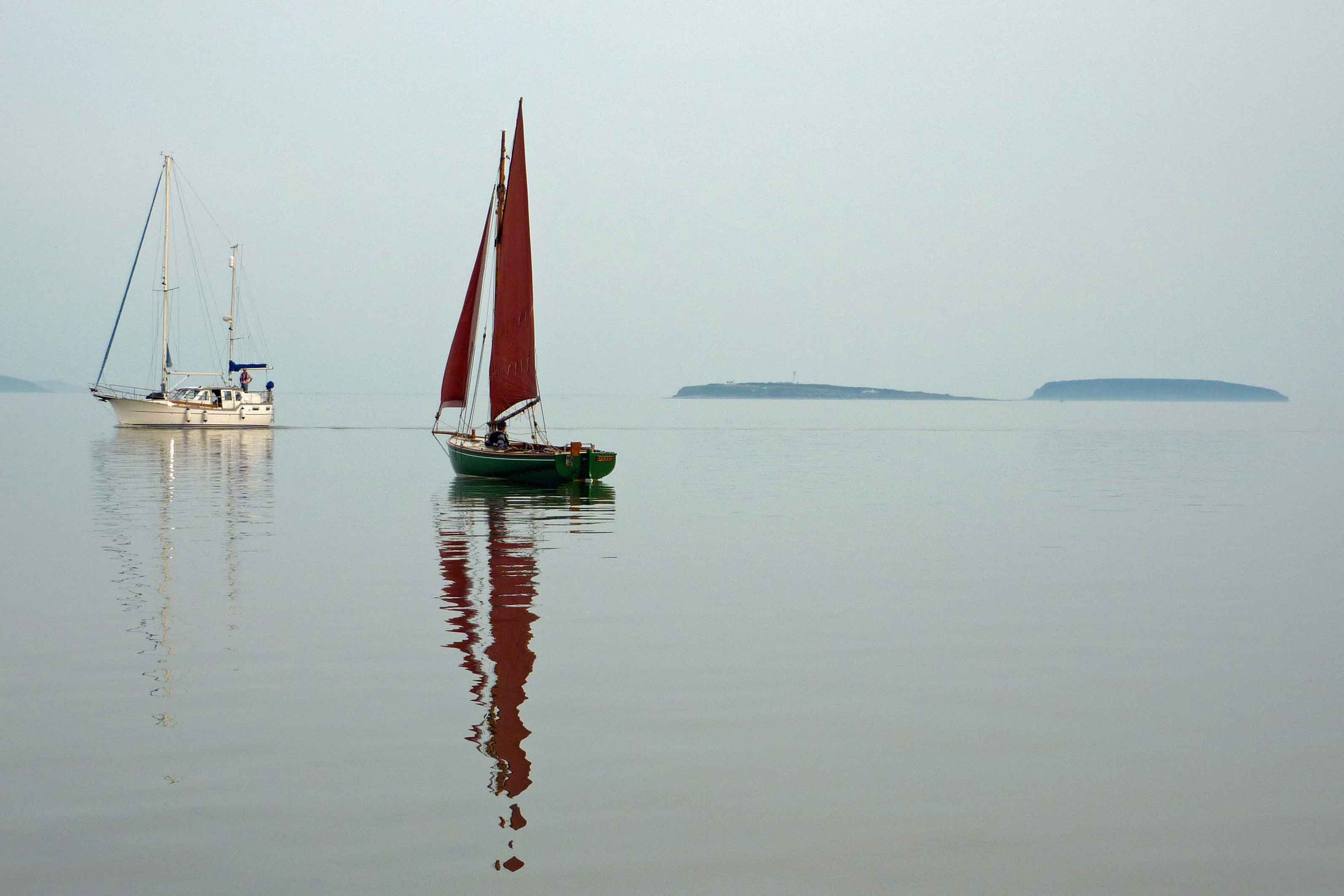 July 2012: Yacht at rest- Lochranza, Isle of Arran, Scotland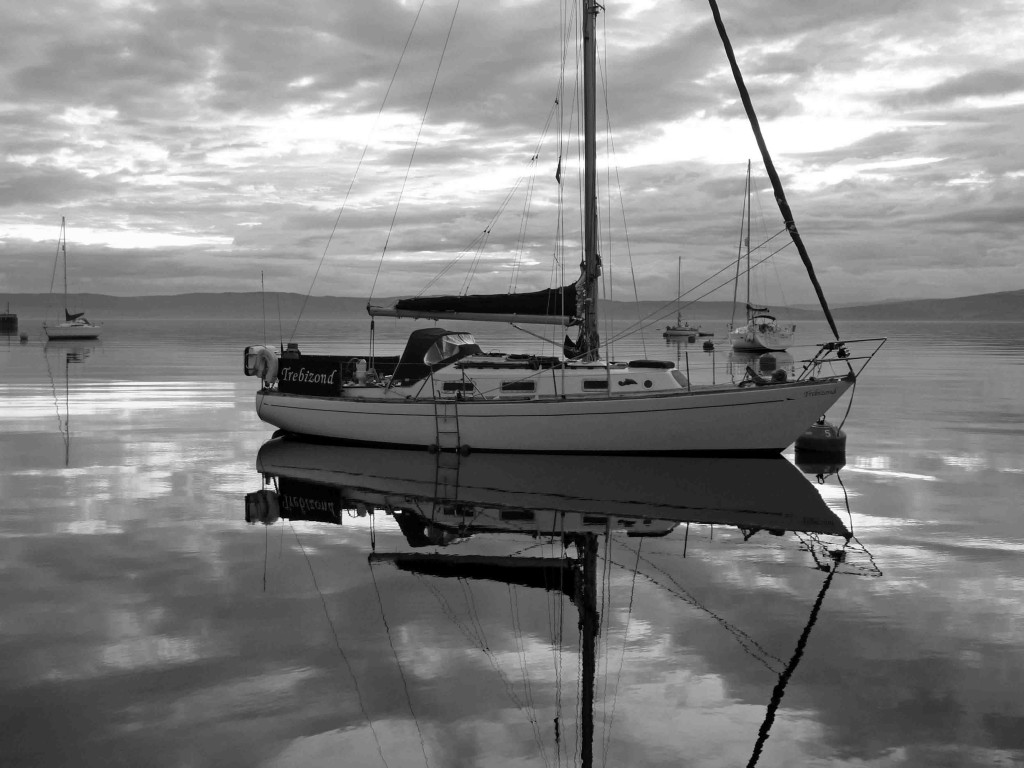 June 2012: Approach of the Deben Ferry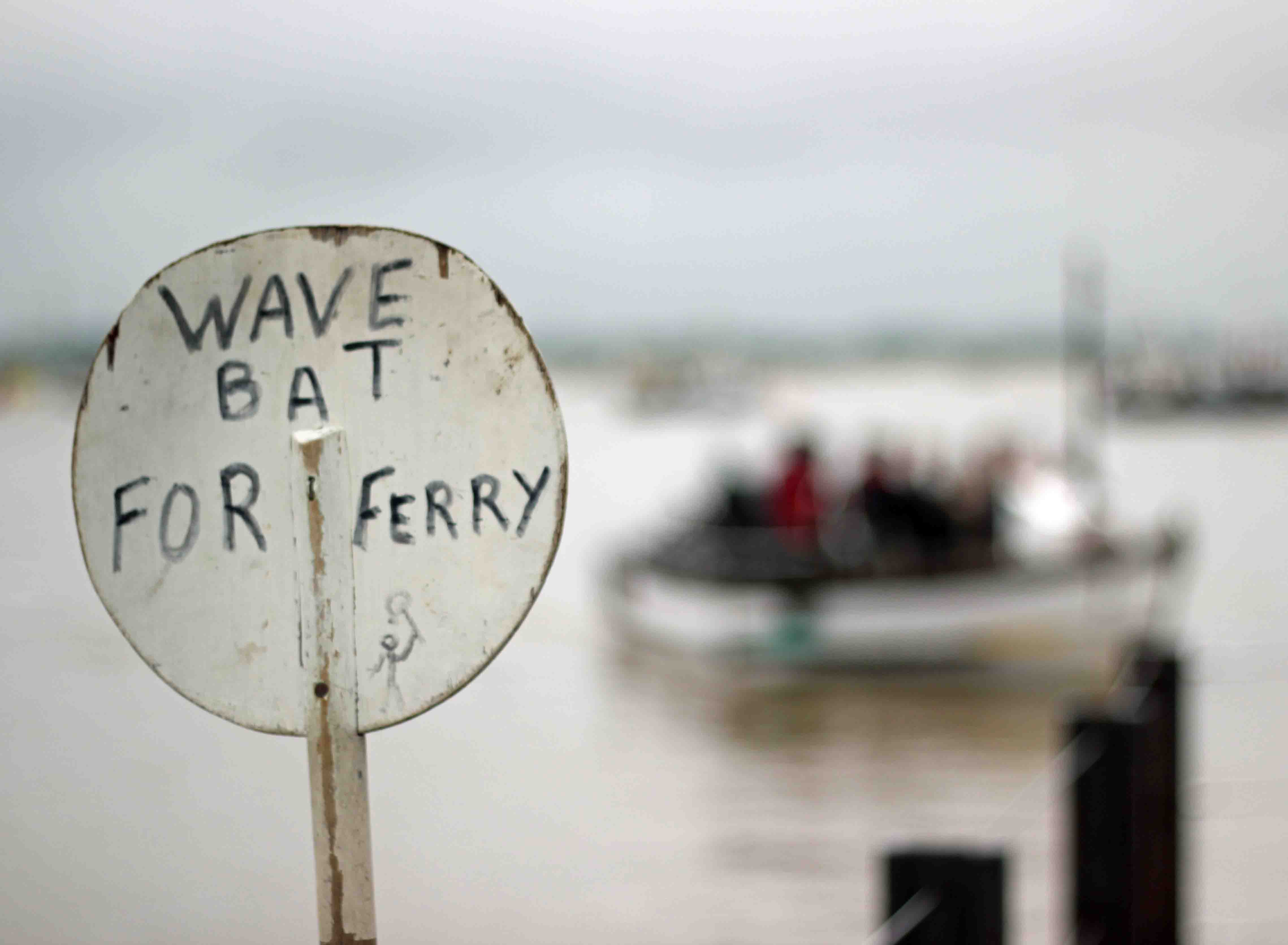 May 2012: A pair of immature mute swans on the Marshfield reans, east of Cardiff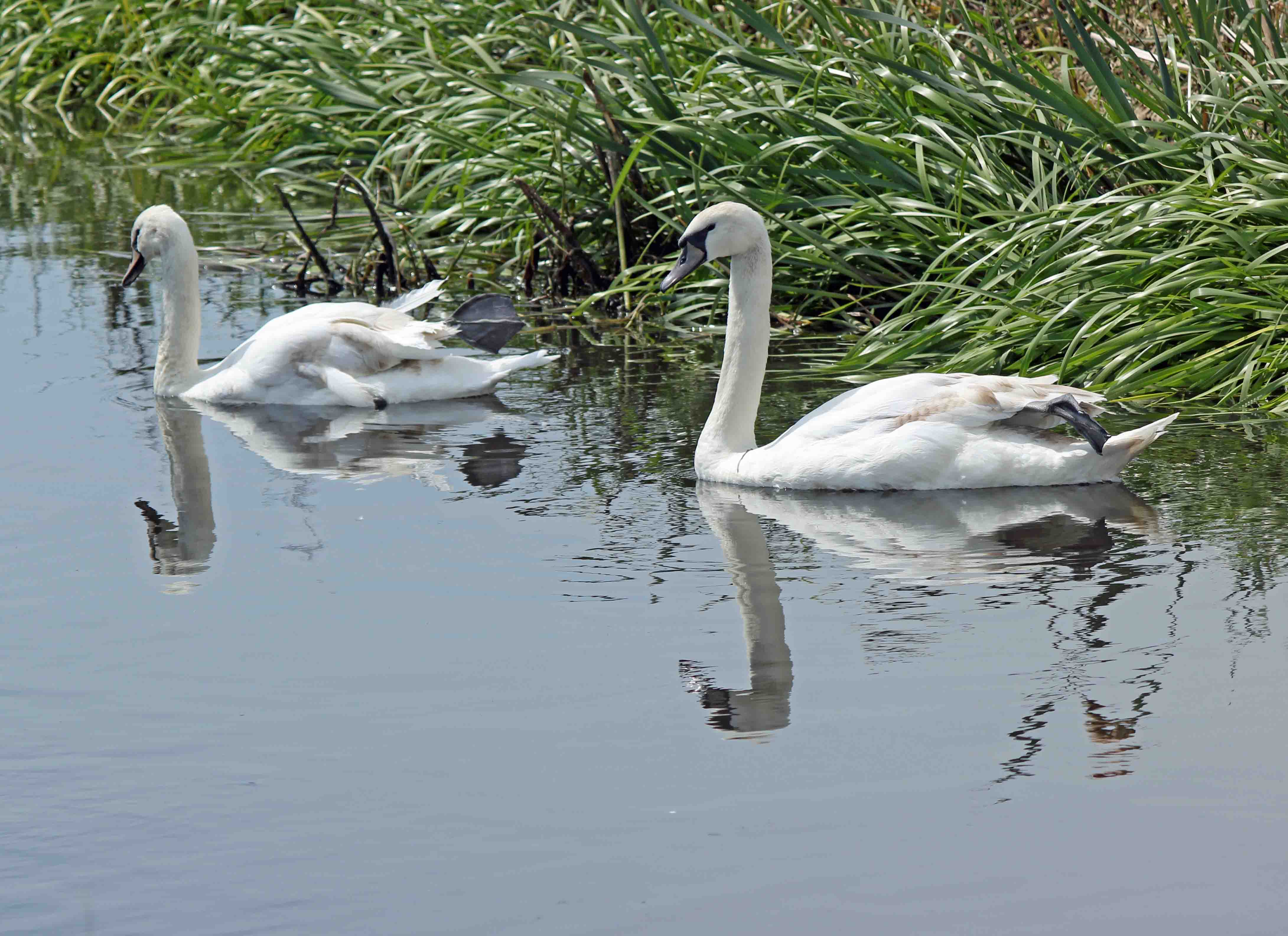 April 2012:  Ice along the cirque edge- Fox Glacier, West Coast, South Island, New Zealand taken from a helicopter overlooking my toes!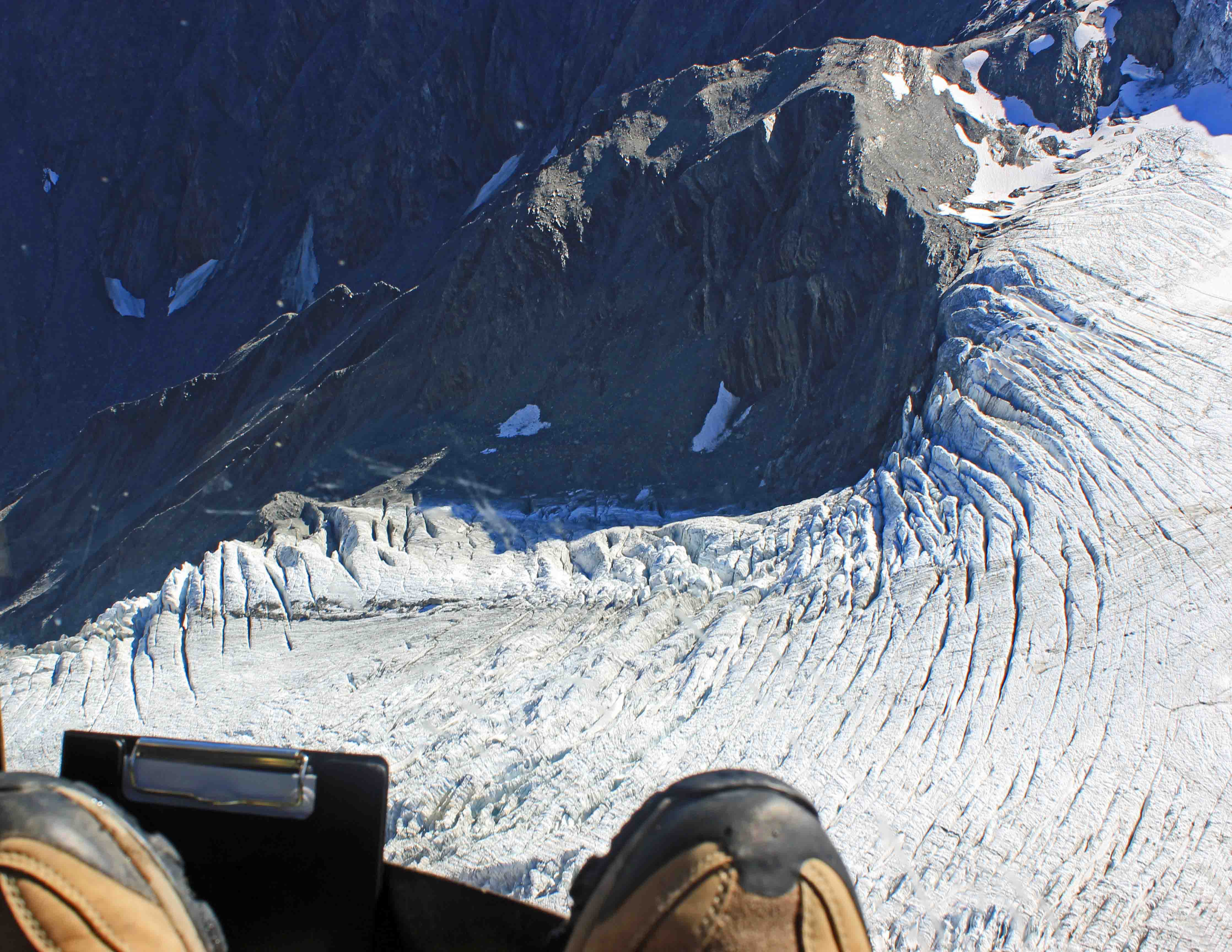 March 2012:  Materua, a Cook Islander, paddling the Christchurch Estuary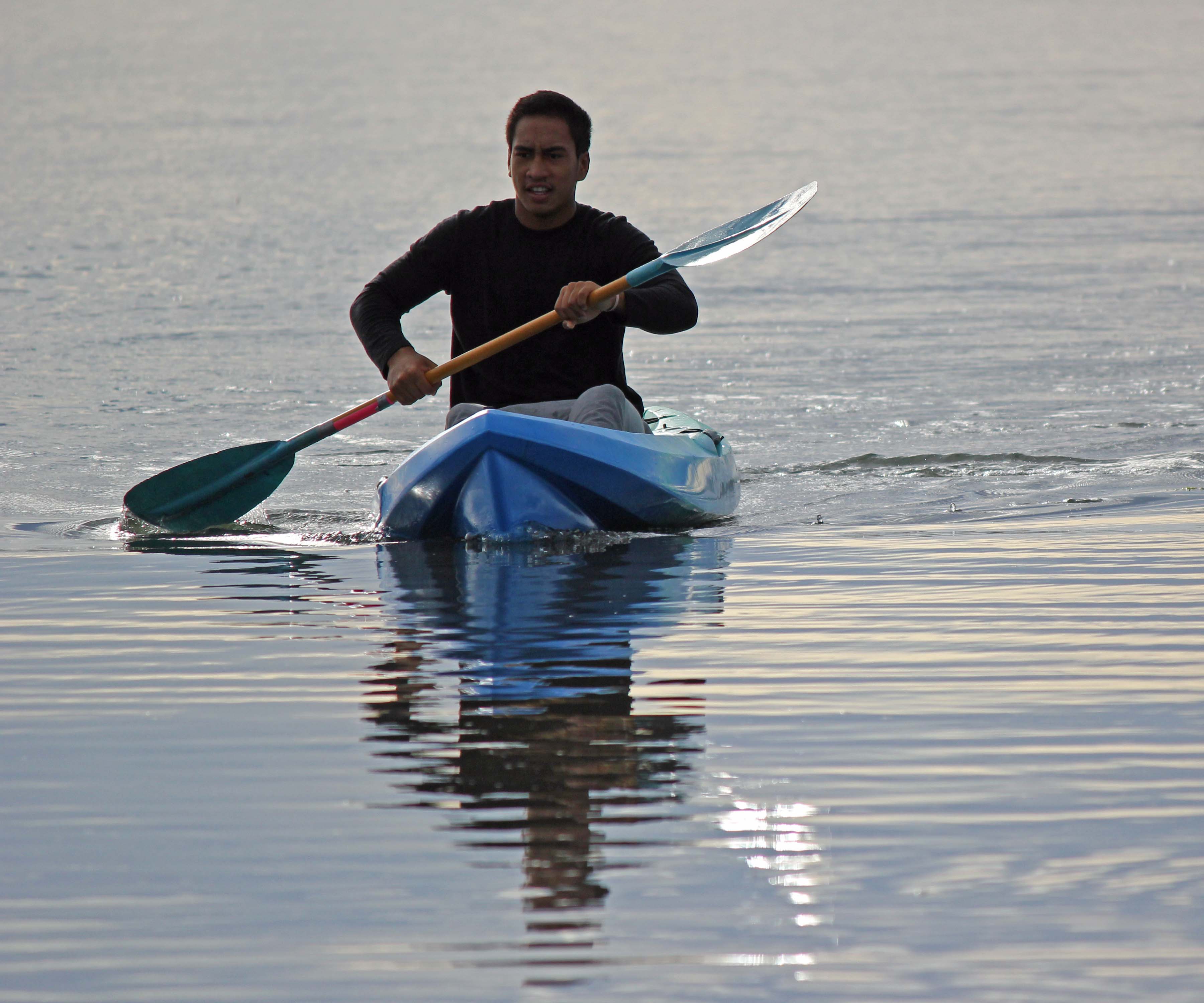 February 2012   Circles in the sand- the remains of liquefaction eruptions on the Christchurch estuary on an ebbing tide in the calm of the evening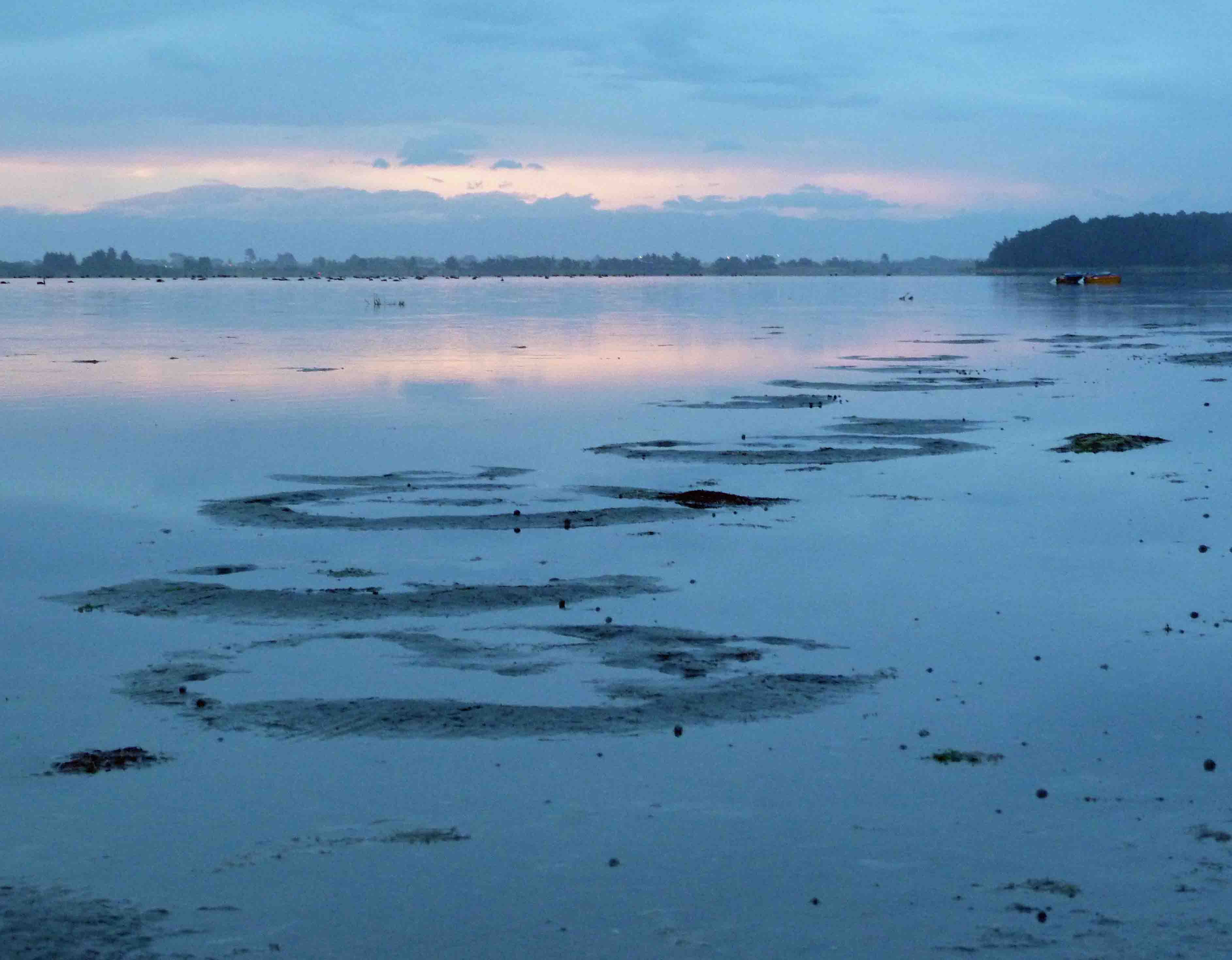 January 2012- Lighthouse at Kaipapa Point, on the Catlin coast, South Island, New Zealand, in monochrome