As a photographer, I am merely an enthusiastic opportunist. As a sailor, I am inclined towards small boat pottering- see the page on Fleur. Happily, these two rewarding activities come together rather well and this is largely what Watermarks is all about. As people of an island nation, most of us like to look upon the sea, if only through rain spattered glasses some-times. But the photographs are not exclusively about boats and the sea, other topics are here as well: people, places, things and some simply because I like them. And there are tales too- traveller's tales about faraway places.  I'd like to think you will enjoy them.
Travel broadens the mind, it can also make your feet ache. But if you travel far enough you will meet yourself coming in the opposite direction and give a little nod and shake hands on a job well done.
Sunday Morning and a Sad Farewell.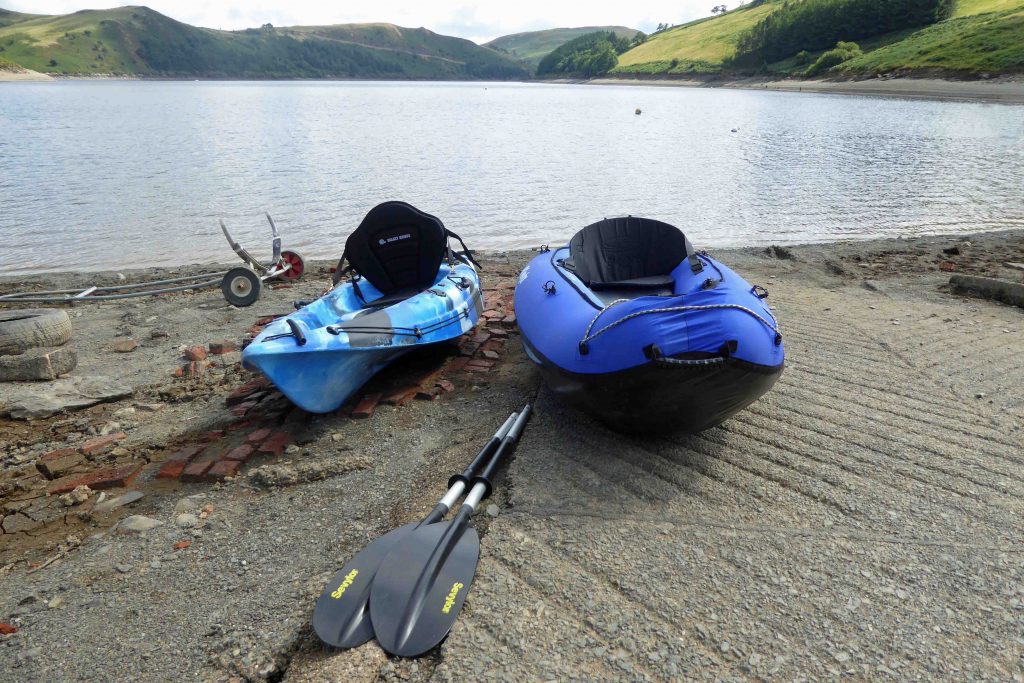 We were spending a few days camping at Llyn Clywedog with sailing friends although we had chosen to bring a couple of kayaks rather than a boat. The lake was once a fertile valley before the dam was built to harness a water supply in the 1960s. During something of a restless night, I got up at 4.45am for the short walk to the clubhouse. Across the lake in the half light, the first signs of emerging rays of weak sunlight crept over the distant hills. The water of the lake was jet black and flat calm, not a breath was stirring.
 The water's edge was far lower than I had seen it before because of the prolonged spell of hot weather. I paddled the inflatable kayak out into the middle of the lake. Slowly, the hint of sunlight grew into a deepening orange sky in the east. At the far bank, that now rises steeply, perhaps twelve metres to its normal mark, several sawn tree stumps had been exposed, together with a single small tree of bare-boned branches strangled when the valley was flooded more than fifty years ago. Remarkably it was still standing upright.
   I paddled on with no particular destination in mind and soon found myself in a small bay. A line of bleached fenceposts led down the bank and disappeared into the water, the work of a farmer from long ago. It was strange to think that sheep had once grazed in pastures now many fathoms below the water. It led me into a contemplative mood as I half drifted back across the lake watching the sky becoming lighter and listening to the trout rising to the surface. An hour later I was back on shore returning to camp and eventually, back to sleep.
   It was then rather poignant when later in the morning, I had a phone call to tell me that Malcolm, my eldest brother and family patriarch, had died from an apparent heart attack around the time I was waking up for the second time. Nothing stays the same, things change, often in small, subtle ways, punctured occasionally by more traumatic, events. Farewell brother.
POLICING SOUTH WALES DOCKS– an Illustrated History
My third book, published by Amberley May 2018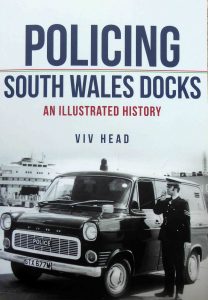 During the Nineteenth Century, South Wales exploded into industrial activity; previously peaceful valleys were turned on their head. Iron, coal, the railways arrival and great docks all along the coast; at Newport, Cardiff, Penarth, Barry, Port Talbot and Swansea. South Wales became the crucible of the Industrial Revolution. Men from all across the land, and seaman from all over the world arrived eager to be part of it all. The docks became a land of opportunity; peaceful coastal communities were transformed; overcrowding, disease, prostitution, violence and dishonesty were everywhere. Into this mix of blood, sweat and coal dust came the dock police, charged with keeping a lid on rough communities bent on self-intent. Crime and murderous violence were rife; it took a breed of hard men to step in and take control and they remained for more than a hundred years.
Over time the different forces amalgamated to become the British Transport Police. Then in the mid-1980s came privatisation and containerisation; it was perceived that the police had done their job and were no longer needed. So, in 1985, the last dock policeman locked the police station door, got into his car and drove away.
Policing South Wales Docks provides an illustrated insight into some of the darker and lighter moments of the dock coppers' working lives. You won't be surprised to know that they weren't always angels themselves, but they do deserve to be remembered. As an ex dock copper in the 1970s I have fond memories of my time at Cardiff Docks, it was quite an experience!
Available from Amberley Publishing (£14.99 but widely discounted)
SAILING SHIPS OF THE BRISTOL CHANNEL
My second book, published by Amberley in May 2017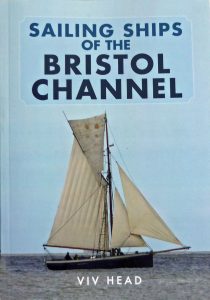 A book packed full of great photos and interesting stories. Recounting maritme heritage from right around the globe. Bristol Channel pilot cutters with a world wide reputation, John Cabot setting out from Bristol in his tiny ship, Matthew, to diiscover America, mutiny and murder on the Cutty Sark, famous Antarctic exploration ships, working boats, racing yachts and training ships. These and many more make it a truly riveting read. Available at £14.99 from Amazon and book shops everywhere.
'Sailing Gaffers' is it the boats or is it the people?
Sailing Gaffers celebrating 50 years of the OGA, the Association of Gaff Rig Sailing. A celebration, full of stories of people, boats and sailing. If you would like to buy a copy, click here.
You can also read about Nutmeg's brush with Portsmouth in Welsh Gaffers Log
Some other things you may find interesting on this site
Fleur A delightful little lug sailed ketch
Travelers Tales A selection of short extracts from my travel journals
And take a look at Welsh Gaffers Log for the latest murmurings
And the Albums of course, for a whole crop of interesting images